This weekend I'm going to be something I haven't done before as a DIY blogger.  I'm going to be doing an event at a local gardening centre with Shelley from Sow and Dipity, Tara from Suburble and Crystal from Sew Creative.
I recently had the pleasure of meeting all three of these lovely ladies at a bloggers' event last Friday that you might have seen if you follow me on Instagram.  I'm planning on posting some photos soon.  We had so much fun.  It's so cool when you meet other like-minded girls on the 'internet' but when you actually get to meet in person it's even better, obviously.
So if you are interested and I don't manage to puke before I go, this is where I'll be on Saturday:
Milner Gardens, Langley BC – Spring Garden Craft Party
Saturday, May 24th 1-3 pm
I will be demonstrating how to make these babies, French Glazed Plant Pots.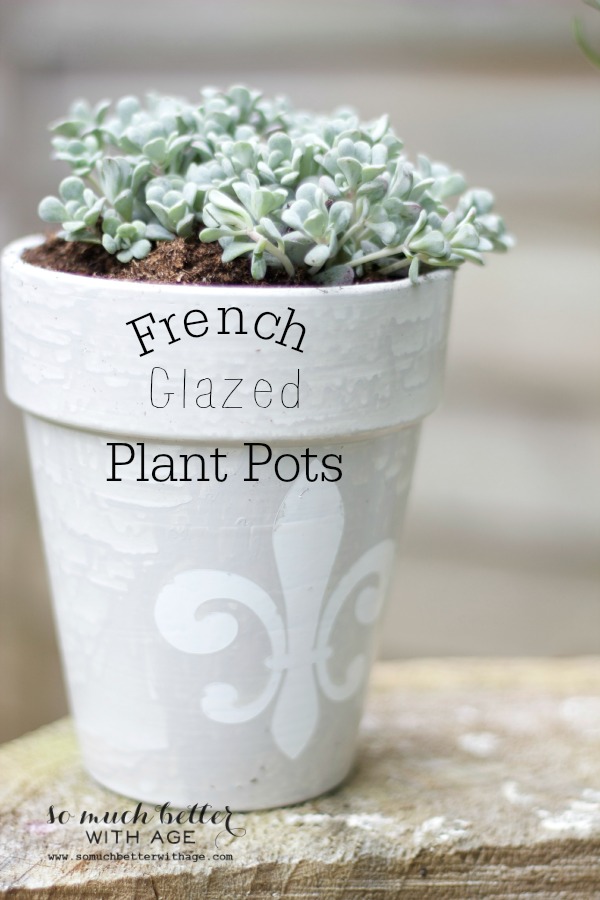 First start with a terra cotta planter.
I got my inspiration from this awesome blogger, Jen from City Farmhouse.  Love her.
So instead of painting the pot with spray paint like Jen did, I glazed it first.
Here is how I made my glaze:
1 part latex paint (white & grey)
(I used Stonington Gray by Behr & semi-gloss Behr for white, not mixed)
1 part water
That's it.  It's going to be really runny.  You can add more paint if you'd like to get more color depth.
Make sure to stir it up good and you may need to give it a little stir every few minutes or so.
You can use a chip brush or a good brush.  Dip your brush in the paint and just paint it on.
It will be runny but that's okay.  You can brush over a few times until you like the way it looks.
When you set it down to dry, the paint will run and leave marks.  That's okay.
Wait for it to dry.  Add another coat if you'd like.  When it dries, it will look like a glaze (like you fired the pottery yourself in an oven, seriously) rather than just a regular ol' paint job.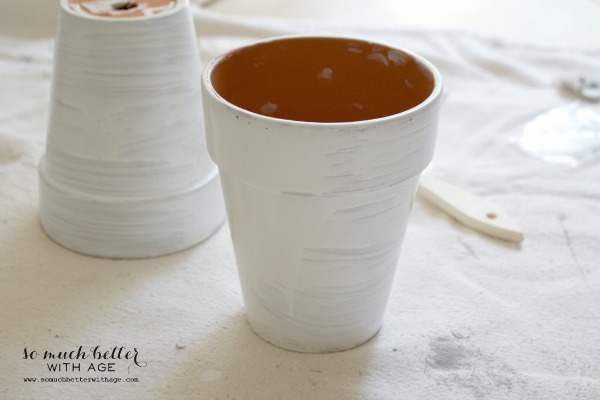 Next I wanted to add a graphic to each pot so I downloaded and cut some images via my Silhouette Cameo machine.
After you print the images, press transfer paper over them.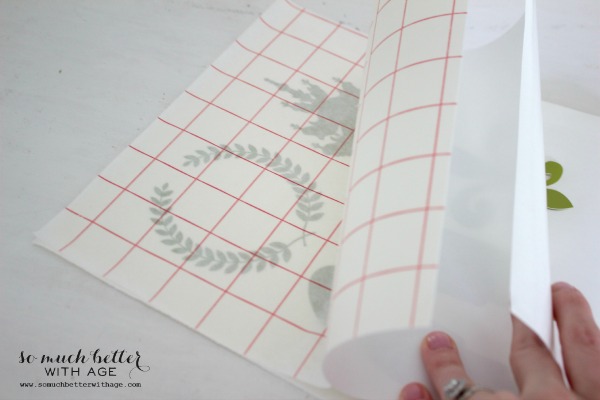 Press down with spatula.
Peel the transfer sheet away from the vinyl sheet and the graphics should be stuck to the transfer sheet now.
Press each image firmly over each pot.
Next you're going to mix another glaze with using the grey color.  Paint this right over the image and the entire pot.
Once it's nearly dry, pull your image off with a weeding tool (that fancy hook thing).
On some pots I spritz them with water just like Jen's tutorial.  It has such a cool effect!
Here are the images I used:  Fleur-de-lis, angel wings, chandelier and laurel wreath.
Yep, I pretty much love them.
Of course they are neutral and French looking.  Did you expect anything different?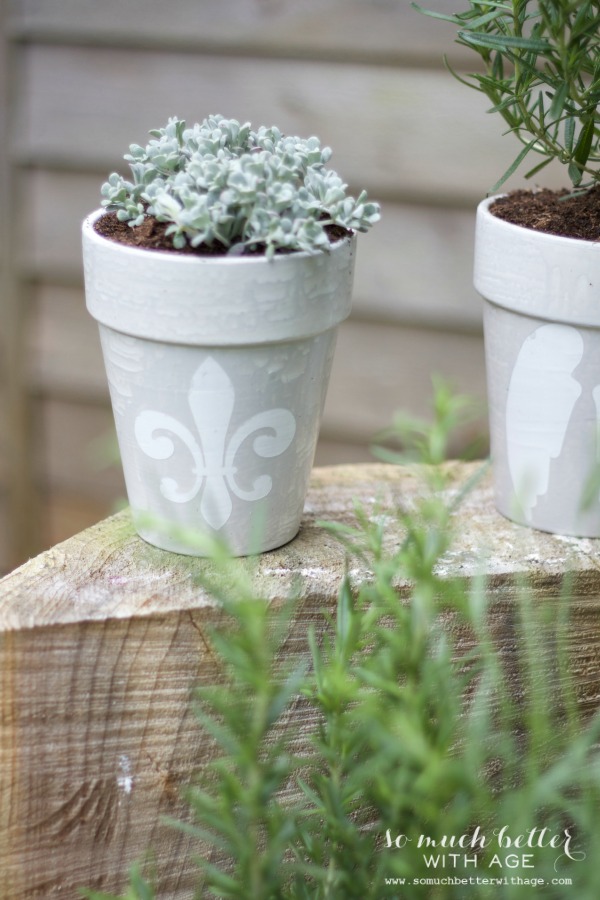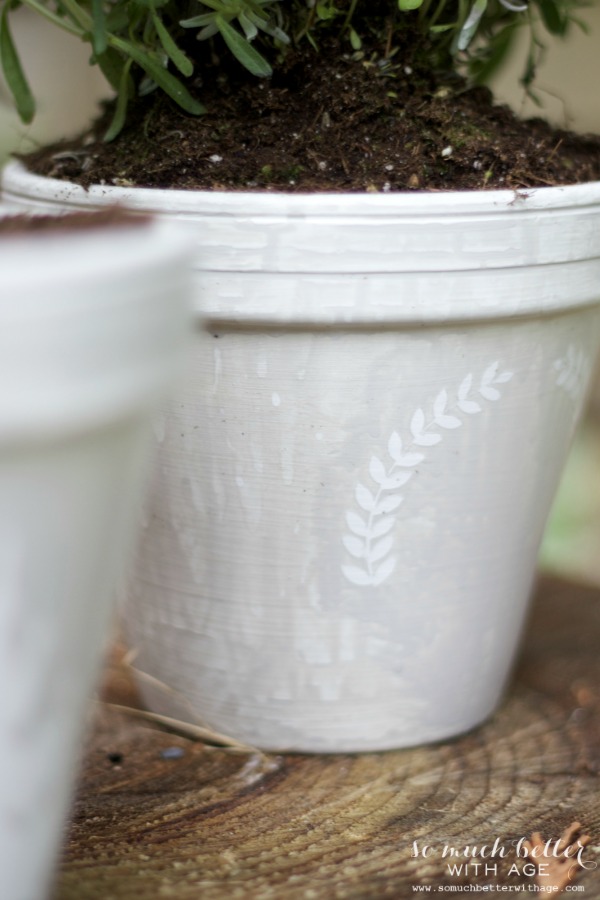 Why not try to make your own French glazed plant pots!
I have a few more pots to finish up in the reverse, grey first then white.  I'll be posting them on Instagram at the big event.
Don't forget to pop by and say hi if you're in the area this Saturday!
{or don't as I might be puking}
Linking up to these parties