I love spring!!  Spring and fall are my favourite seasons.  Summer's too hot.  Winter's too cold.  Spring is juuuuuust right.
I love decorating for spring.  I don't go bananas with decor but it's so nice to add a few sprigs of floral and greenery to a room.
For this craft I made, I used faux flowers and greenery so they last.
Let me show you how I made these springtime floral crowns.
Start with some faux flowers and small grapevine wreaths.
Cut off all the floral parts and use wire for the green flowers or greenery if you have it.
I used a bit of floral wire and wrapped it around each end of the green flower stems and tucked them into the grapevine.
Five floral parts were used for each crown.  I used a dab of hot glue in the middle of each one to make it curve.
I made each crown slightly different.  Adding the flowers with hot glue is the fun part.
Glue and stick flowers in as you see fit.
I couldn't wait to add them to my antlers.

 And my trophies…
And typewriter…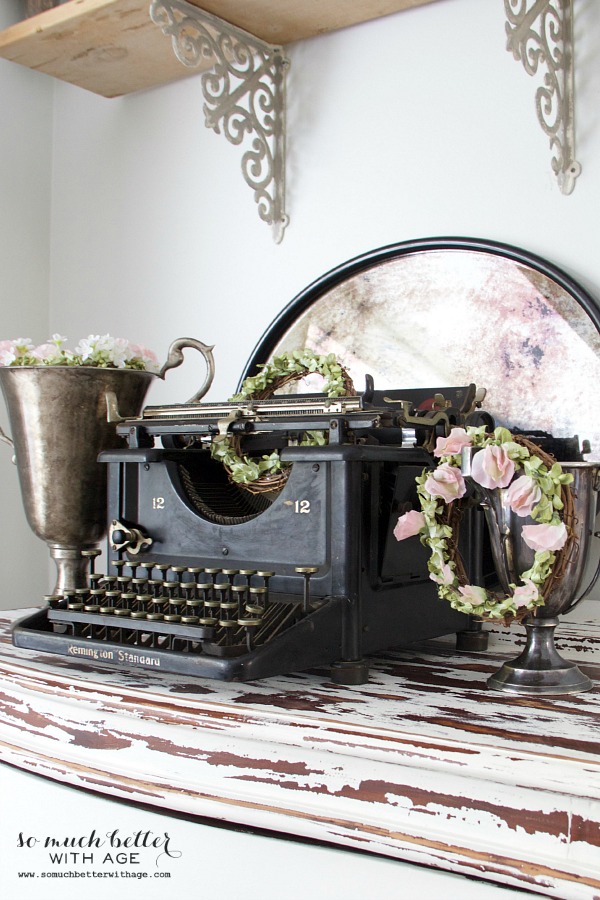 More antlers dressed up for spring.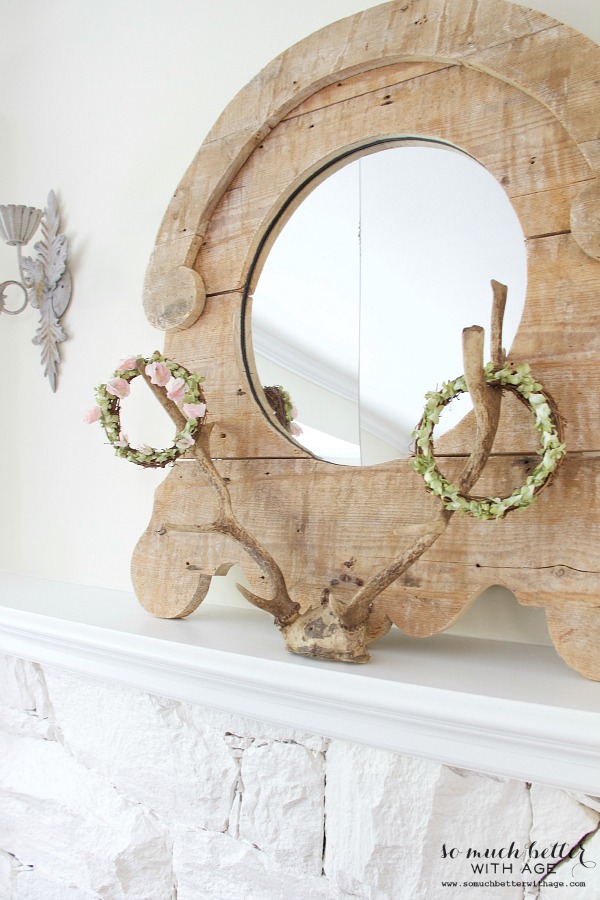 In the kitchen, I added them to my old vintage scale.  Seriously, add them to anything to bring spring in your home.
I think they're so pretty and add just a small touch of spring with a big impact to your home.