About a month ago I posted the pallet sign I made from a kit and the bunny and Happy Easter printables I made to go along with it.
I loved it but the wrapping paper I bought wasn't quite what I was wanting.
What I really wanted was this Rifle Paper Co. wrapping paper I found but it was sold out online so I decided to order it when it was in stock and do the bunny like I originally imagined.
Why redo a DIY project I just posted about a few weeks ago?
Because I'm anal and it will bother me to no end is one reason.  But mostly I wanted to see what that paper would look like on that sign.
I also used foam board in that last project and the wrapping paper wrinkled when I used Mod Podge.  I wanted to see if I could make it smoother.
Well, this one worked like a charm!  It could also be because the wrapping paper was incredibly good quality with a hefty weight to it.
I have two of the same project listed now so you can choose which one you'd rather tackle.
I also redecorated my mantel to go along with the green and corals paper with succulents and wire pots and baskets.
Let me show you some easy tips on how I made this bunny pallet sign and spring mantel.
Again, the full tutorial is on the original post, so for this post I'll list the differences and a tip I found for sticking the bunny to the pallet sign.
Instead of foam board for this project, I used poster board in white.  I used my bunny template and traced it onto the poster board.
Then I used the poster board bunny to trace it out on the wrapping paper.
Next, you'll use a glue stick and cover the outside edges of the white poster board with glue and a few lines in the middle then line up your wrapping paper bunny over the poster board bunny and press down smoothing it all out.
Tutorial for adding adhesive velcro the easy way:
Now that my reusable pallet sign has velcro on it already, here is easiest solution I found to matching up whatever you'd like to add to the pallet sign, today it's this bunny!
For each season, I'm going to have new printables for you to download to add to this pallet sign so you can reuse it all year round.
Here are the 2 pieces of velcro I already had in place in the bottom half of the pallet sign.
Place the opposite velcro side overtop.  Peel away the adhesive tape.
Now press your bunny where you want it go on the sign.
The velcro has been stuck into place on the back of the bunny without you having to line up to those velcro pieces on the board.  Voila!
Now that your reusable bunny is in place, you can download the Happy Easter sign printable I have in my original post or do what I did below.
I used the Vintage Happy Easter eggs I just made and grabbed some eyelet ribbon and made a garland.
I think it's adorable!  And the eggs and ribbon give the whole sign such texture.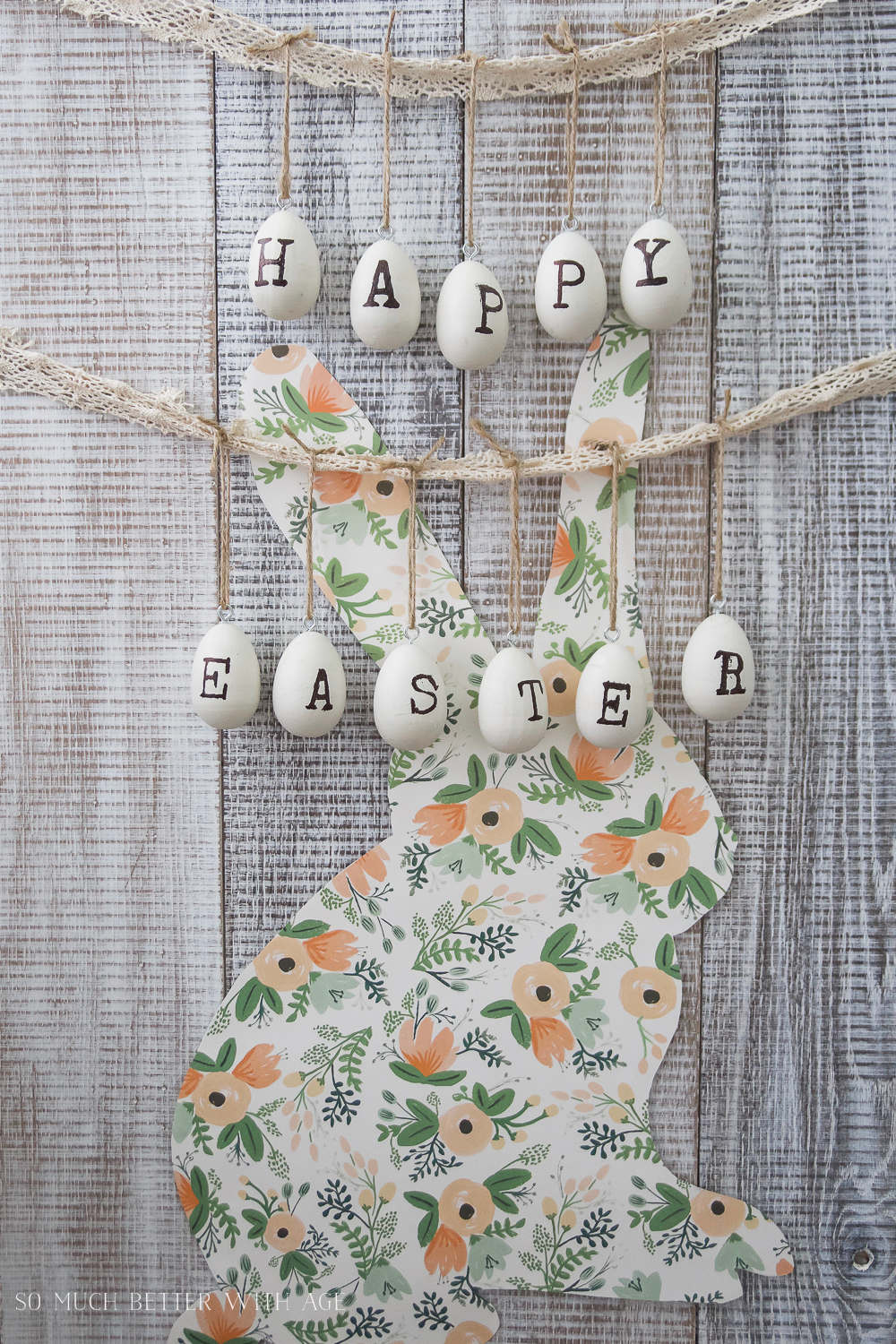 The eyelet ribbon that holds 'Happy' is just held up by the hole in the ribbon on each corner (photo on the left below) and (photo on the right below) I tied the back of the ribbon together with some twine for a firm hold for the 'Easter' eggs.
It's another way to use those Vintage Easter Eggs I love so much!
Here is the sign along with my mantel I redecorated with succulents, baskets and wire pots.
I love all the different textures and natural elements.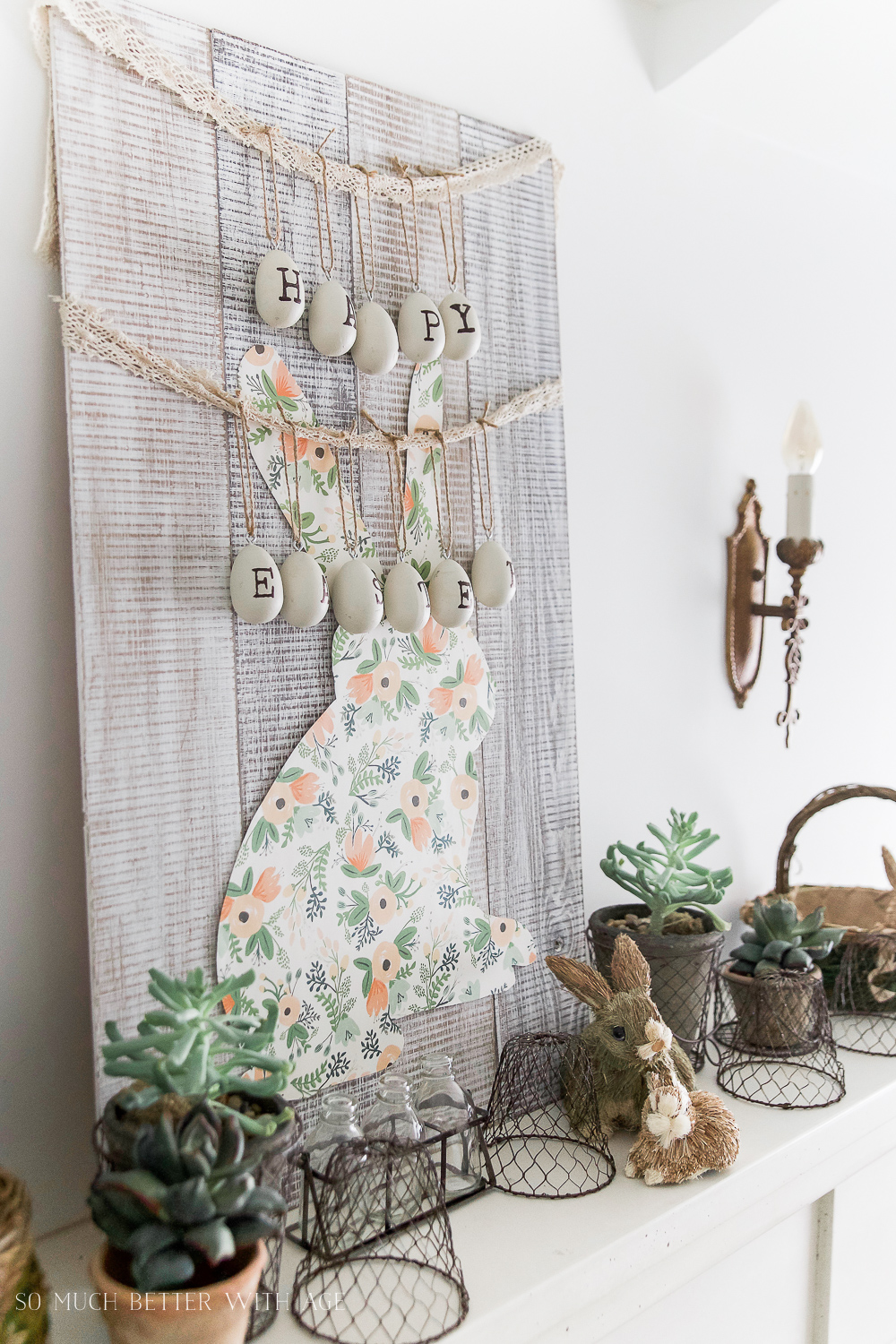 Don't be afraid to try a project again if it doesn't turn out.
Mine don't turn out all the time!  That's how the projects turn out eventually, though, by trying again.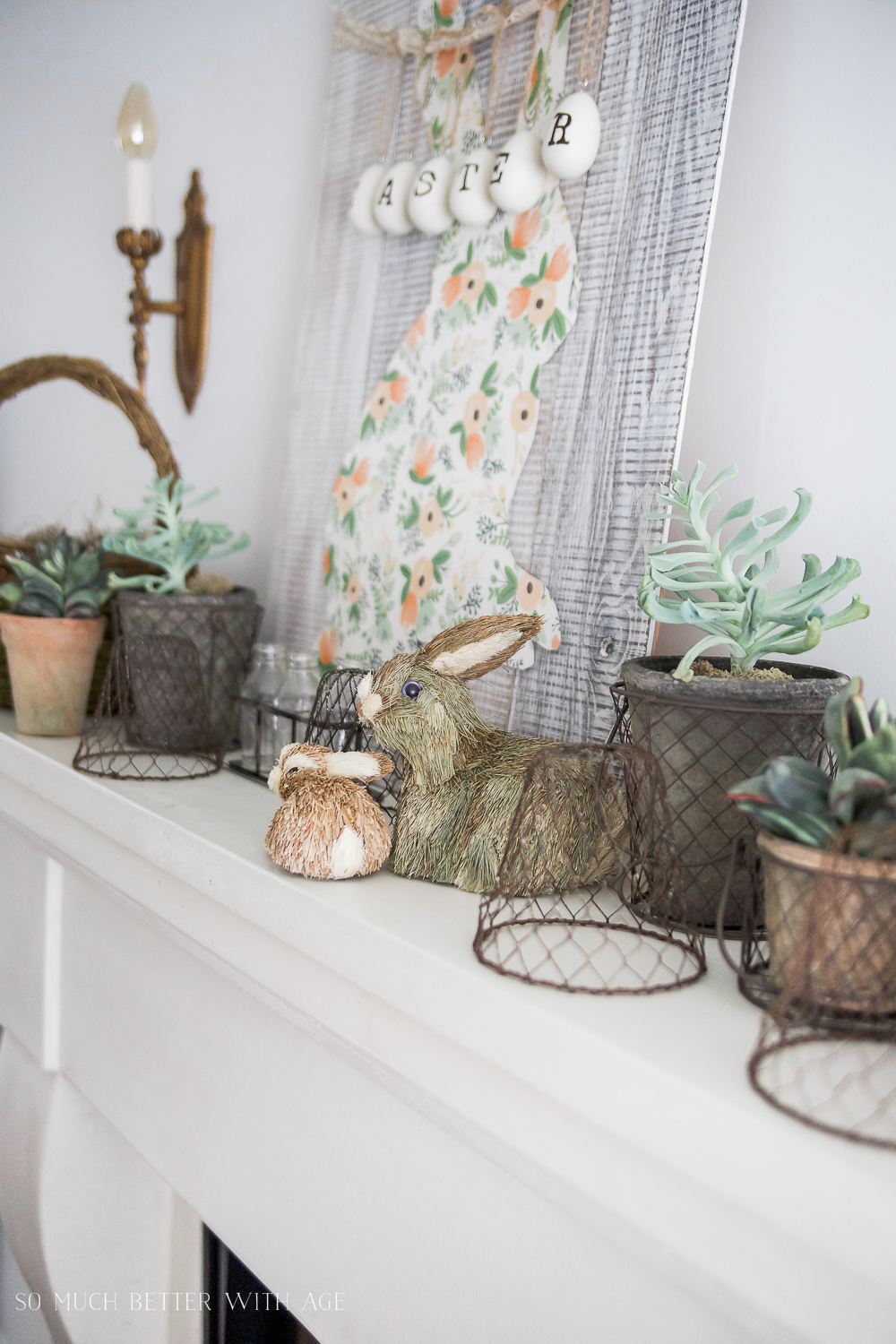 I hope you try to make a project this week.
It doesn't have to be one of my projects, but trying to make a project yourself just feels good…even if it doesn't turn out how you'd like it to be the first time 😉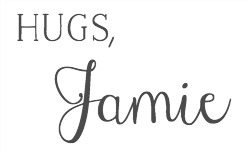 Click in Case You Missed: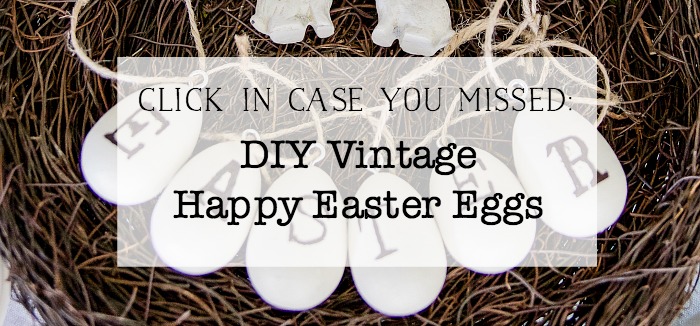 Happy Easter Sign & Bunny Printables