Here are 4 ways that you can remove wall anchors from your walls.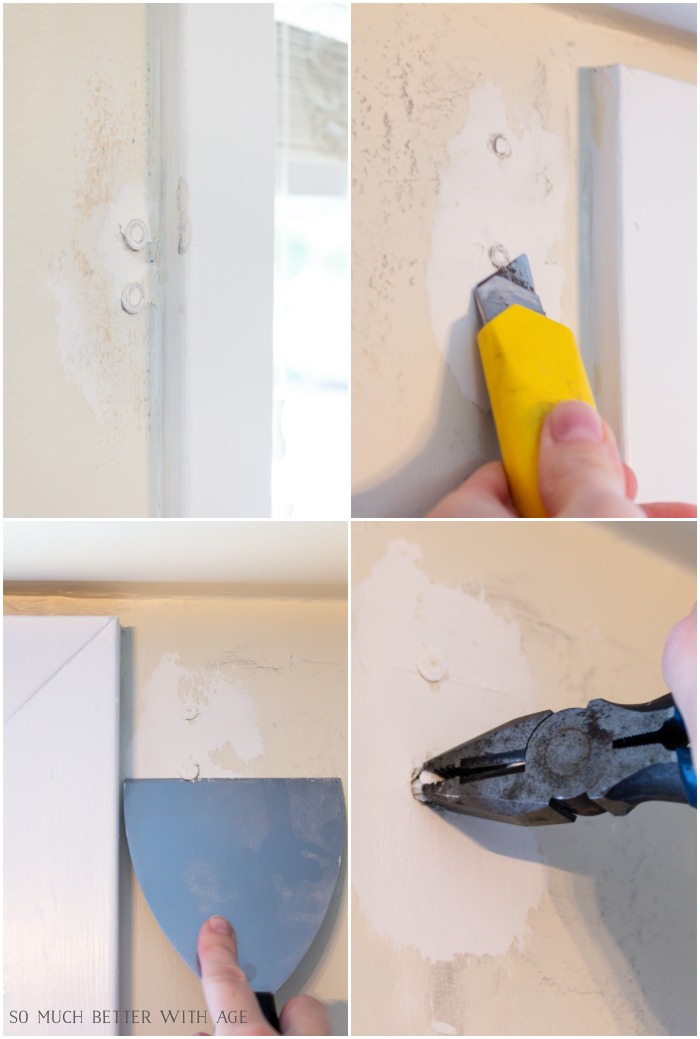 Today I'm sharing with you how to remove wall anchors that you need to remove from the wall and four different techniques to get them out.
The photo below shows you how I first tried to cover over wall anchors by putting wall sparkle over them. That definitely did not work!
I had curtains over this window and when I got blinds installed, the curtains along with the curtain rod were no longer needed.
So how do you get wall anchors out of the wall after they've been hammered in?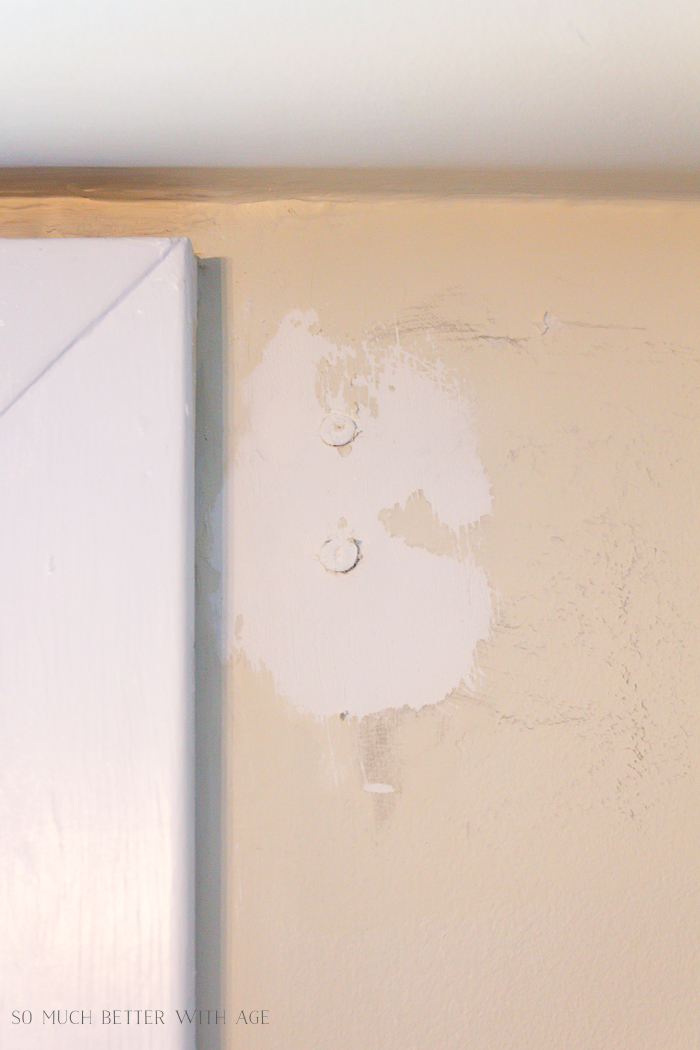 This post contains affiliate links for your shopping convenience. Click to read my full disclosure policy.
1. Spatula / Putty Knife
If there is any edge of the wall anchor that is protruding out some, try using the edge of a putty knife to try to lift it out.
Sometimes adding some sand paper to the putty knife will give it some extra grit so it doesn't slip away from the plastic anchor.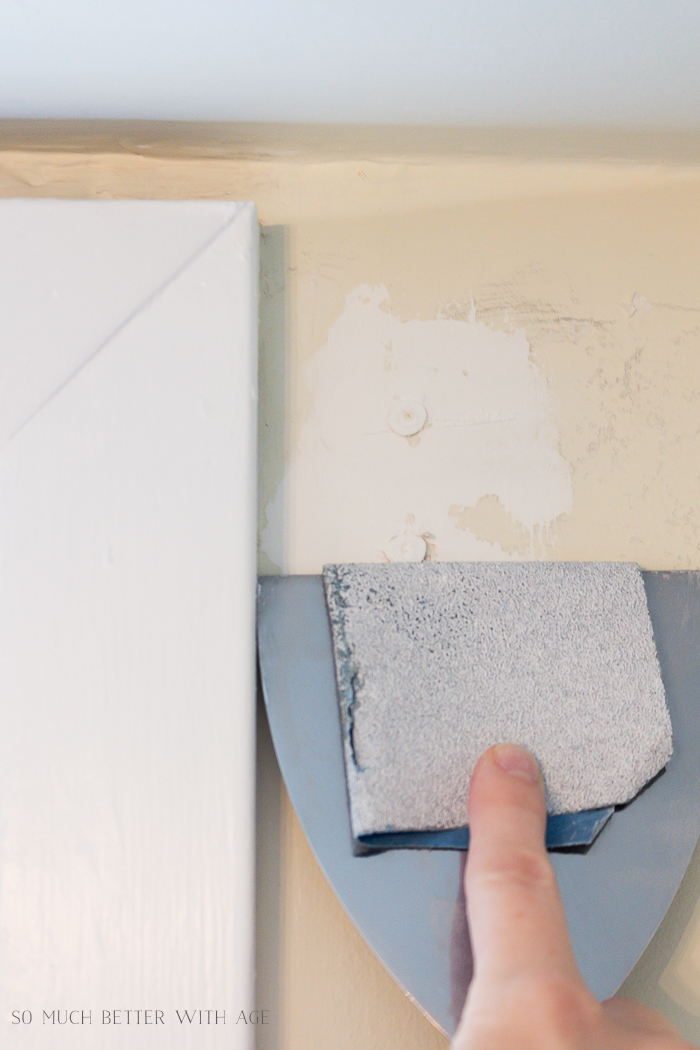 2. Pliers
You might be able to just pull the wall anchors out using pliers.
If you used the putty knife to wiggle them out a bit, now you can grab them and pull them out with pliers.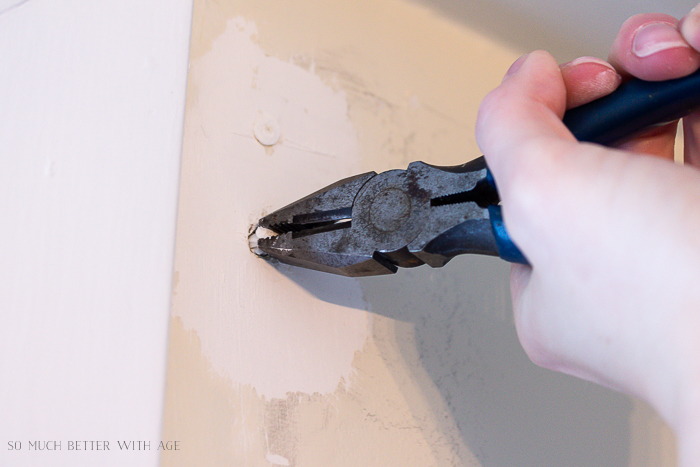 3. Utility Knife
If a putty knife is too thick, try using a utility knife to get under the edge of the wall anchor enough to bring it out of the wall a bit.
Then you can use the putty knife and pliers to pull it out completely.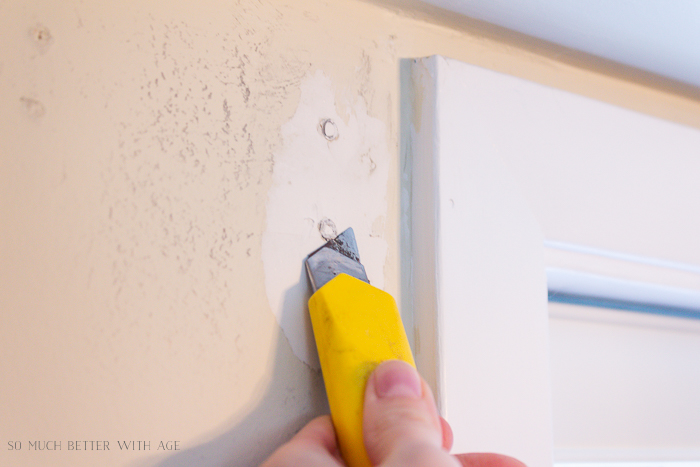 4. Hammer
I don't have a photo for the fourth technique but if you place a nail punch on top of the wall anchor and hammer on top of it, the wall anchor will push farther into the wall.
That's the last resort for not be able to get out a wall anchor but sometimes the only option.
In the photo below, the top anchor came out using a knife putty and pliers and the bottom anchor needed to be hammered in.
How to Fill in the Holes
Once you have the wall anchors out, you can fill in the holes with spackling paste using that same putty knife (I love this spackle as it goes on pink and turns white when dry).
Fill in the hole smoothing it over flush to the wall with the putty knife.
Let dry.
Lightly sand the area until smooth.
You may need to repeat again if there's an indent still in the wall.
Paint over the covered holes with wall paint.
Sources:
I hope you found this post on four ways to remove wall anchors helpful!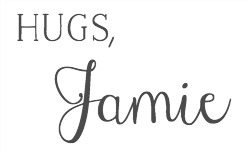 Click in Case You Missed:
16 Essential Tools for DIY Projects