These 5 beautiful outdoor spaces with a French vintage vibe are my favorite outdoor looks!
Last week it was the finale of our Outdoor Extravaganza series and you shared with us your outdoor gardens and projects. Today I'm sharing my top 5 from the party that have a French Vintage vibe.
Let's be honest, I would label everything French Vintage if I could (actually, I am!). I love seeing how different designed spaces can fit in that mold. It's not that I'm even trying to, they just seem to fall on my lap (or in this case my blog). I'm just obsessed with French Vintage design and there are so many similar styles that seem to fit with it.
There were so many great posts and projects that you all shared. I love being a part of so many creative women bloggers!
Here are, in no particular order, my top 5 Beautiful Outdoor Spaces with a French Vintage vibe.
* Please pin from original source *
This one needs no explanation, "French" is in the title of this post! Isn't this outdoor space just stunning? Amazing job, Saw Nail and Paint!
Saw, Nail and Paint – French Farmhouse Garden Table
I love how Alicia revived her deck. The stripes, natural wood and flowers are all very French.
A Burst of Beautiful – How to Revive an Old Deck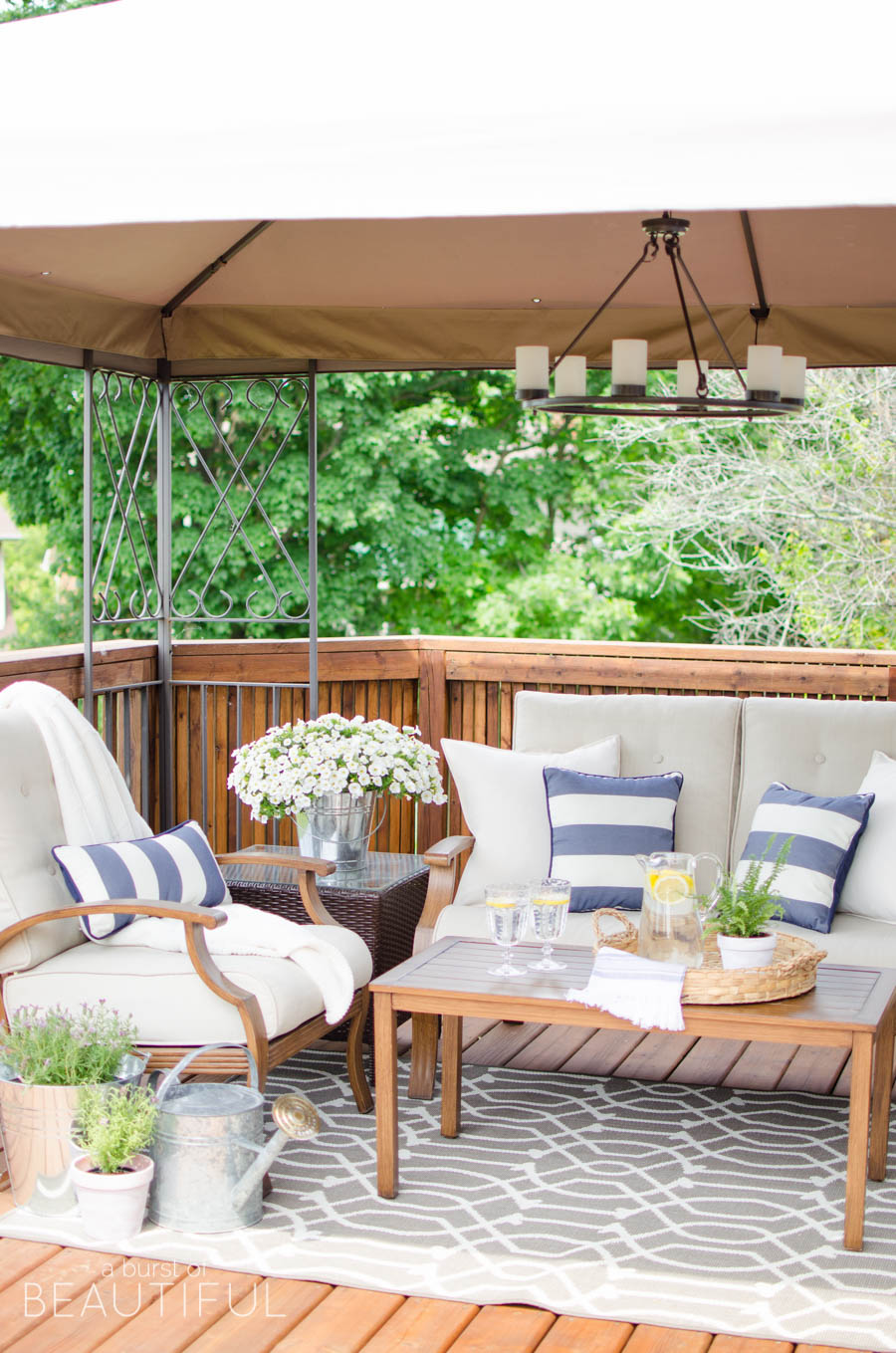 This one has French in the title too!! It's like everyone knew what I would pick 😉
I love how Old Things New made her own French courtyard on her back deck. It's something I've always wanted to do with pea gravel in my backyard. What a great take on that idea on a patio deck!
Old Things New – French Courtyard on a Back Deck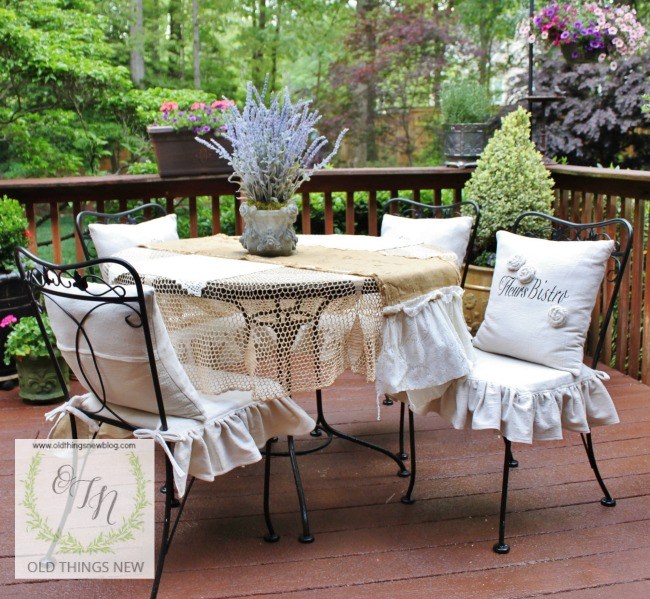 Oh the pretty blue and white, wicker and flowers and croissants. Shauna, you had me at croissants!
Satori Design Living – Casual Outdoor Brunch Table
Danielle nailed it with the all the beautiful flowers and wicker and natural wood. Just gorgeous.
 Finding Silver Pennies – Back Deck Refresh
I hope you all have a wonderful weekend. Be sure to come back tomorrow for Home Style Saturdays!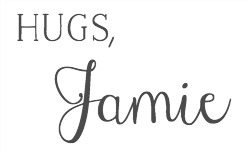 Click in Case You Missed: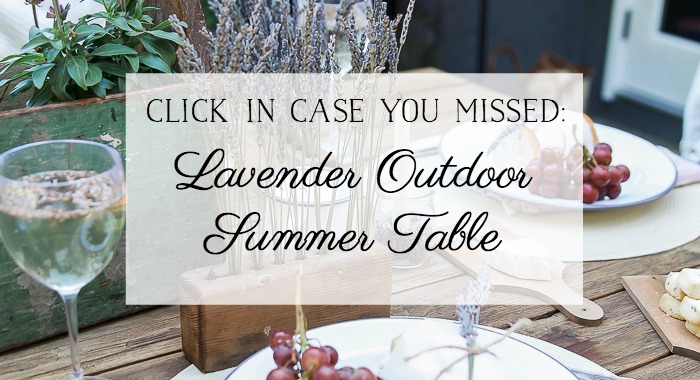 How to Set a Casual Outdoor Table, French Vintage Style
How to Paint Stripes Like an Outdoor Rug on a Concrete Patio Slab