A Very So Much Better With Age Holiday Gift Guide
Check out this year's holiday gift guide of all my favorites!
Disclosure: This post may contain affiliate links. Please read my disclosure policy.
Every year I struggle with my gift guide, I LOVE decorating so much that I always pick home decor stuff for my Christmas wish list.
So if you have someone in your life that is like me, who loves decor with a European flair (think marble, vintage, gold etc.) then this wish list is for them!
Check out all my favorites that I've added to my very own Christmas wish list.
My Christmas Wish List / Holiday Gift Guide
1.black pillar candles – these are so stately they become decor pieces on their own.
2. large glass cloche matches – I don't know why but I looooove these little matches and it seems to be another collection of mine
3. pinch marble salt cellar with spoon – the lid just broke off my current salt cellar so I'm considering this one. It's so pretty and love the shape!
4. Alpine faux fur robe – I need a new robe and this one looks so luxurious! And the color!
5. cloche taper candle holder -candle in a cloche? I'm sold! I've always been obsessed with cloches and now to add to my collection.
6. 4-piece block marble bar tool set – love this and how compact it is. Beautiful.
7. Acadia jar – oh my gosh, this color! You cannot have enough pottery!
8. brass recipe box – I love a good recipe box and I love this brass one!
9. coupe cocktail/champagne glasses – I've wanted coupe champagne glasses for like 15 years. I just need to buy them already!
10. Leanne Ford candle – who doesn't love a good candle and one from Leanne Ford? I'm in!
11. John Derian library puzzle – such a gorgeous puzzle.
12. marble planter – I love the color of this marble. Could be used for a variety of things!
13. Eva bust – I love busts displayed in the home, a very European touch.
14. leather catchall – I have one similar to this and want more. Leather makes it a unique catchall for anything, keys, remotes, you name it!
15. Victrola record player – I love vintage looking record players! My son wants one for Christmas this year so don't tell him this is the one I'm getting him 😉
16. Suede pillow cover – love a good pillow cover addition every year especially in this gorgeous caramel color.
17. Marshall Acton III white bluetooth speaker – want this so bad! New things that look vintage? Sign me up!
18. vintage French champagne bucket – I have a couple already but now I need to grow my collection!
19. Norfolk jug – you can never have too much pottery, in my opinion.
20. Stark hand sculpture – love this! Would look so cool on a stack of coffee table books
21. gilded serving plate – it's called a serving plate but would look awesome on a coffee table or on a kitchen counter to corral things together.
22. clear jewelry box – I love little boxes for trinkets and jewelry in my bedroom, don't you?
23. taper candle holders – love these vintage looking brass candle holders. I have so many of these from the thrift shop but these are not like your typical candle holder.
24. Vintage brick mold – I love adding pieces of natural wood to my home and these are adorable.
25. Orion handcrafted terracotta bowl – gosh I love this bowl! The white is pretty too with the black. They also come in different sizes.
26. Green sweater throw – love a pretty new throw every Christmas and in my favorite color is a bonus!
27. Pacific Natural at Home – I still haven't gotten this book and must get this Christmas, hint hint.
28. Escapology book – oooh how is it obvious that you want to go away for a weekend to a cabin?!
29. West Coast North book – this is Vancouver style to a T, need to get this.
30. Le Creuset 7.5 qt cast iron dutch oven – I love mine and can't live without it. I think I add it to my Holiday Gift Guide list every year because it's so worth it!
Which ones are your favorite? Let me know in the comments below!
Shop my holiday gift guide Below: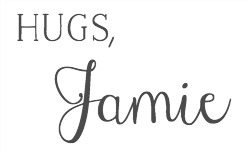 Click in case you missed:
My Favorite Interior Design Books