A Very So Much Better With Age Holiday Gift Guide
Check out this year's holiday gift guide of all my favorites!
Ready to get started?
Every year I struggle with my gift guide, I pick such random stuff and I LOVE decorating so much that I pick decor stuff for my Christmas wish list.
So if you have someone in your life that is like me, who loves decor with a European flair (think marble, vintage, cloches, gold etc) then this wish list may be for them!
Check out all my favorites that I've added to my own Christmas wish list.
carved wood and marble serving board – I love the wooden detail on this one, so unique!
2. decorative antique scale – I had a large antique scale on my display in my house for years! This is a lovely smaller one.
3. gilded floral cloche – you had me at 'cloche' but the floral display is stunning!
4. chunky wool stocking in green – I'm sure you know by now my favorite color is green! LOVE!
5. ripple edged charger – these metal chargers are gorgeous!!
6. barnacle vase – the patina and age on this vase is unbelievable!
7. bee wine glasses – I'll never tire of bee glasses and using them for wine is genius!
8. coffee table basket – a must for any coffee table or ottoman and love the size of this one.
9. rustic bell cascade – I seem to buy more rustic bells each Christmas!
10. open book display – this would look amazing on a console table with a beautiful design book.
11. light-up house ornament – a whole tree decorated with these would be the cutest!
12. woven demijohn basket – gah! I want this!
13. Pacific Natural at Home by Jenni Kayne – I can't wait to get Jenni Kayne's newest book!
14. fleece lined socks – these look so cozy! And I love cream and grey together.
15. Patina Homes by Steve and Brooke Gianetti – I can't wait to get the Gianettis latest book!
16. Leanne Ford candle – who doesn't love a good candle and one from Leanne Ford? I'm in!
17. pre-lit faux pine tree in basket – smaller faux Christmas trees are perfect to display in different areas in your home.
18. found wooden crate – I have many wooden display crates, what's one more?
19. Victrola record player – I love vintage even record players!
20. Eva bust – I love busts displayed in the home, a very European touch.
21. faux mohair throw – the colors of these throws are gorgeous and look so cozy.
22. velvet green apron – love a good apron and green velvet? Perfect for welcoming holiday company!
23. marble planter – I love the coloring of this marble. Could be used for a variety of things!
24. chunky knit stocking – I love a simple stocking and the knits ones are amazing!
25. cloche with matches – I am a sucker for these things! They look so good displayed next to candles.
26. weighted therapy pillow – I love weighted pillows and use one every night heated up in the microwave. This one looks so chic.
27. leather catchall – I have one similar to this and want more. Leather makes it a unique catchall for anything!
28. starry crowns in cloches – omg! These are amazing!!!
29. wine journal – this not only looks good but is very helpful in keeping track of my favorite wines.
30. antiqued brass candle holder – collecting brass candle holders in different shapes and sizes makes the most beautiful tablescape or mantel or table display!
31. wooden snowmen – these are such a great Christmas decor item that is minimalist and Scandi.
32. Curate by Lynda Gardner – okay, I do have this book and I love it! I know you will too. Candy for the eyes!
33. brass recipe box – I seem to always pick recipe boxes, they are so darn cute! And I love this brass one.
34. glass cloche – this smoky glass cloche with gold knob is so moody, love!
35. eucalyptus bundle – I just love the smell of eucalyptus.
36. marble tea box – you had me at marble and tea! (I'm not a coffee drinker)
37. clear jewelry holder – oh this looks so vintage and glamourous.
38. Feels Like Home by Lauren Liess – cannot wait to get Lauren's newest book! I love all her books!
40. bottle brush trees – in my favorite colors!
41. found wooden boards – I can never EVER have enough vintage wooden boards.
42. white vase – a large solid white vase is the perfect decor item.
I hope you love my very 'So Much Better With Age' holiday gift guide!
Which ones are your favorite? Let me know in the comments below!
Shop my holiday gift guide Below: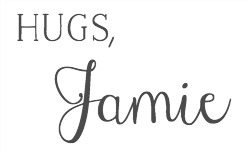 Click in case you missed:
My Favorite Interior Design Books