Back Yard Renovation with Artificial Grass
Get all the details on our back yard renovation that includes artificial turf and checkerboard concrete pavers!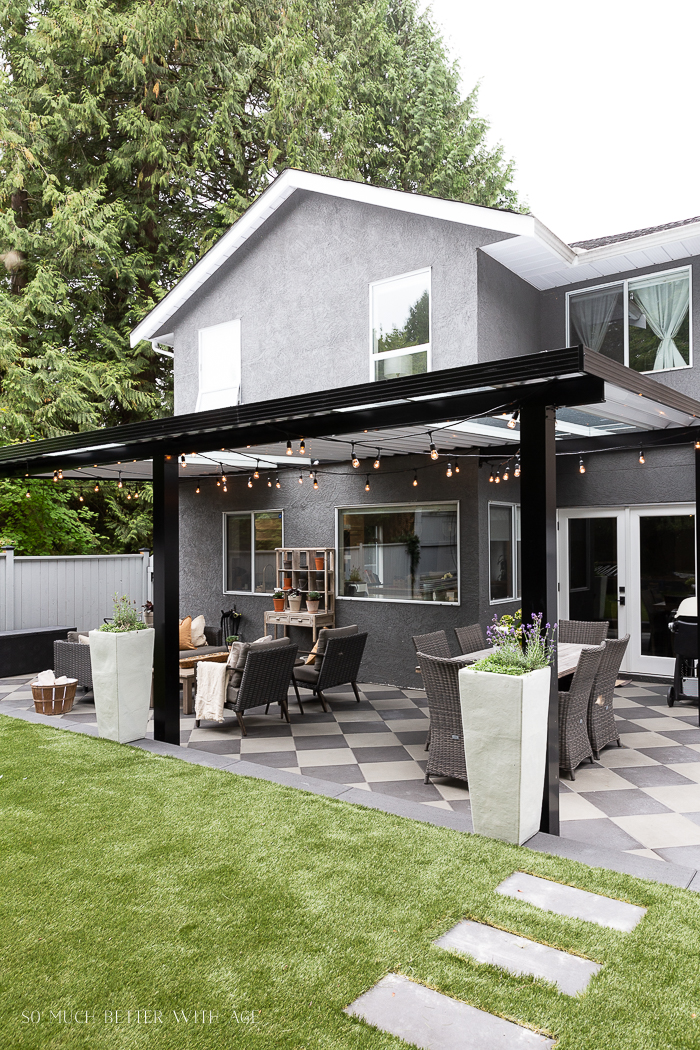 Disclosure: This post may contain affiliate links. Please read my disclosure policy.
I can finally share with you the reveal of our extensive back yard renovation! It took way longer than anticipated which is not a surprise since it's during Covid.
I'm also sharing all my sources so I'll leave those at the bottom of this post.
Catch up on all the outdoor renovation posts in this series:
First, let take a look back and recall what it looked like in the beginning. In the photo below, you'll see we painted stripes on the old concrete patio slab and we hadn't painted the fence yet.
What Our Back Yard Looked like Before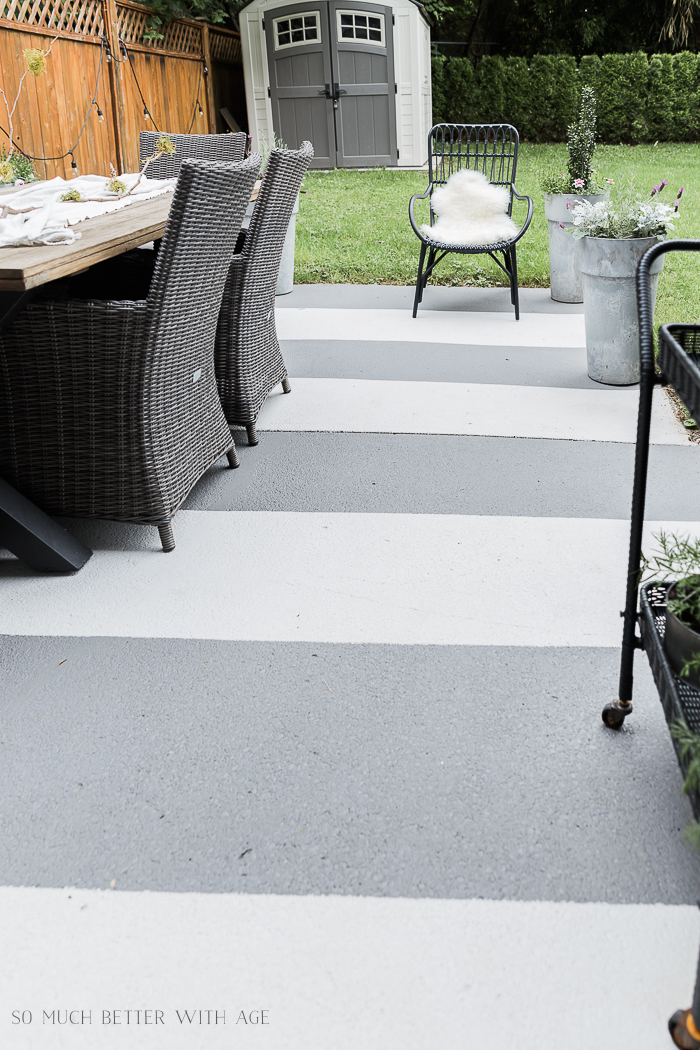 In the photo below, you can see the freshly painted fence but the space just isn't great for entertaining and there's no shelter from the rain and we do get a lot of rain in North Vancouver.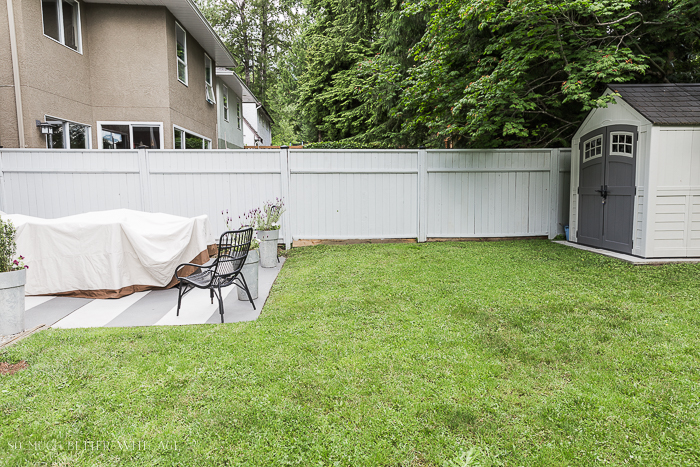 Check out how we removed the old lattice from our fence and re-stained it!
Also, the back of the house looks really bland and something needed to be done to spruce it up and make it look exciting.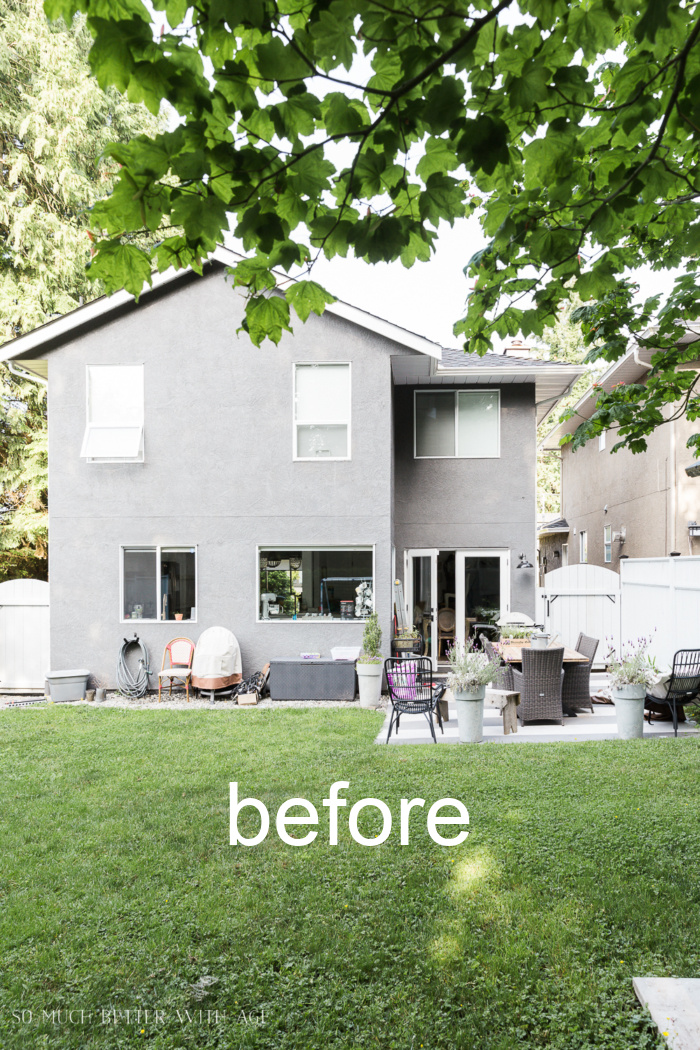 You can't really tell in these photos but it's really hard to grow grass in our area. It's mostly weeds, not grass, and it's always wet.
There's also a chafer beetle problem where raccoons and the like come and dig them out of the grass leaving behind a muddy mess.
It also wasn't graded properly and it sloped toward the house which wasn't good. We live on the mountainside and changing the grade of our back yard to slope away from the house was a top priority for us.
We know about 10 families in our area that have artificial grass and love it so we have been wanting it for some time. Especially since our yard is so small, it's the perfect solution to the problem.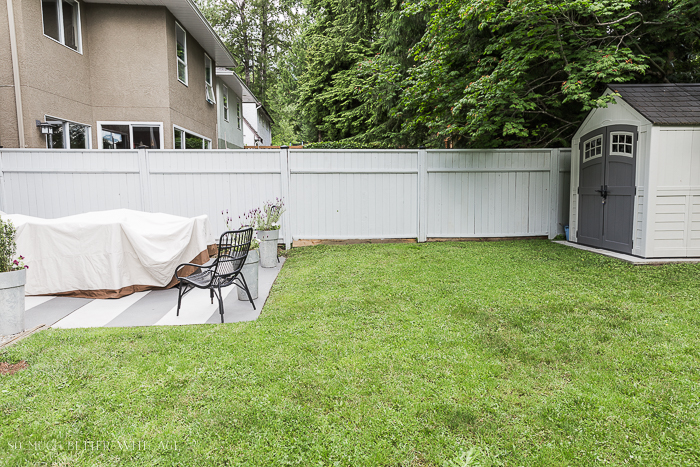 Installing the Artificial Grass/Turf
Artificial turf or grass needs a lot of prep before it gets rolled out. There are some fine details that can make it look really fake if not done correctly.
The sand on the ground needs to be extremely flat and tampered down.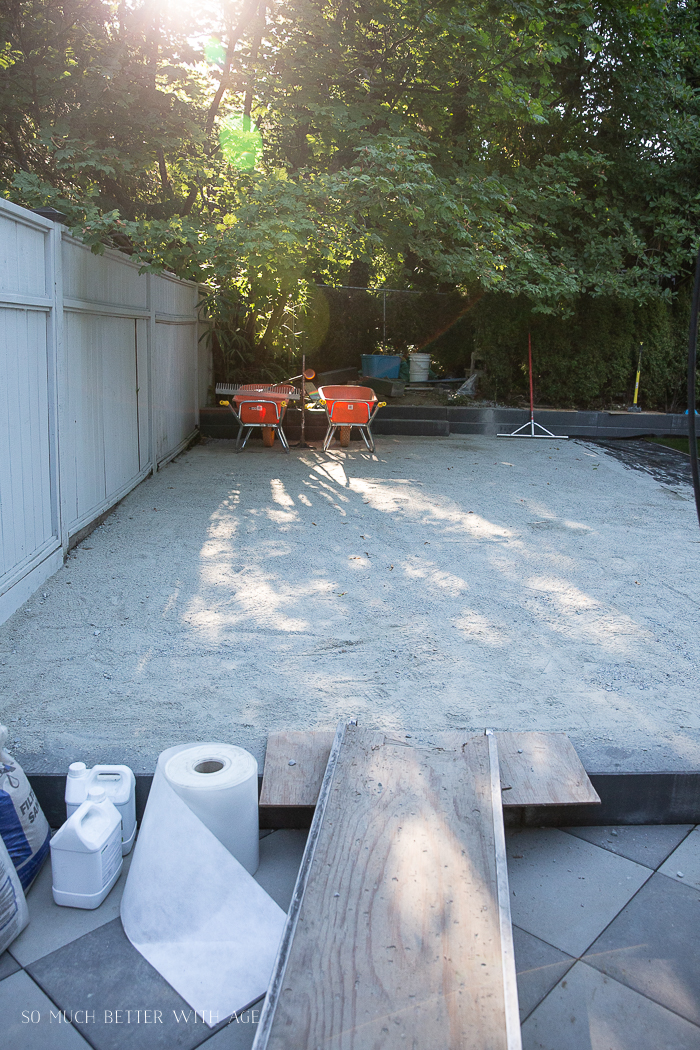 You'll need many hands on deck to get the massive roll of artificial turf rolled out properly so the ground underneath stays completely smooth. You definitely don't want to feel any lumps when you are walking on the turf in your bare feet.
Also, fusing the seams together is the trickiest part of installing artificial turf. I would definitely leave this job up to professional landscapers. If it gets messed up, the entire roll has to be replaced.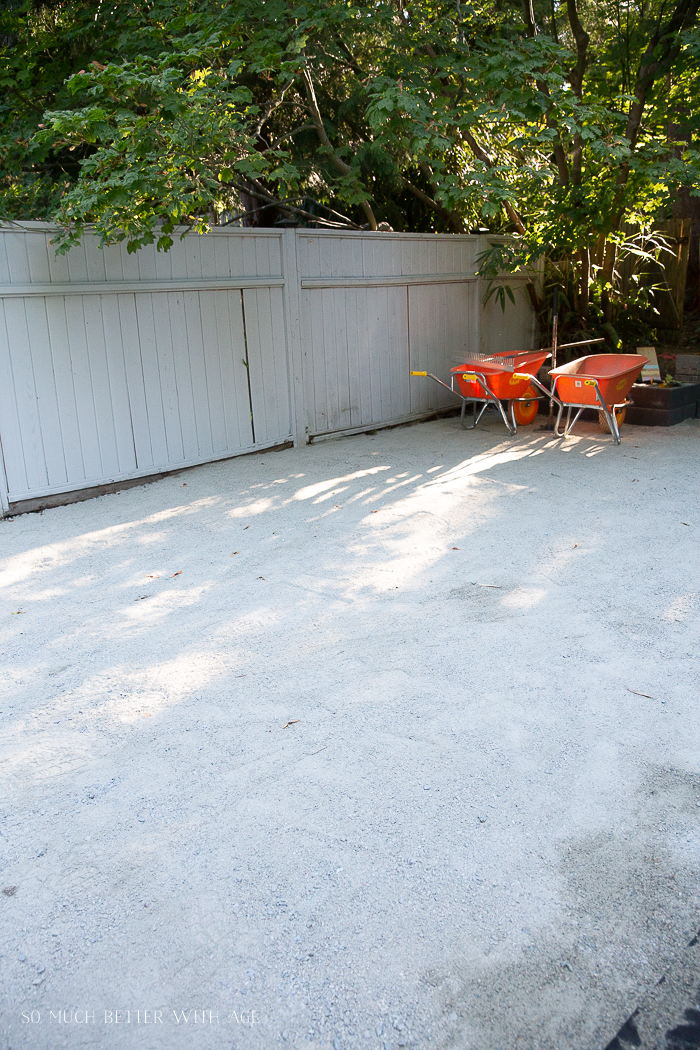 Our landscape crew was able to move the shed and the trampoline around to the areas that they weren't working in which worked well!
We waited on those large grey concrete pavers for about a month or more to arrive as everything was sold out everywhere. And these pavers weren't our first choice, I think they were our fourth choice! But nonetheless, we love them.
We had these evergreen shrubs forever in this area of our backyard but over the summer they didn't make it as we had extreme high heat and there is also bamboo encroaching on their roots so they were already not the healthiest. We'll figure out what to do back here later because now they are gone!
It looked so good once the artificial turf was installed and along with the paving stone tiles.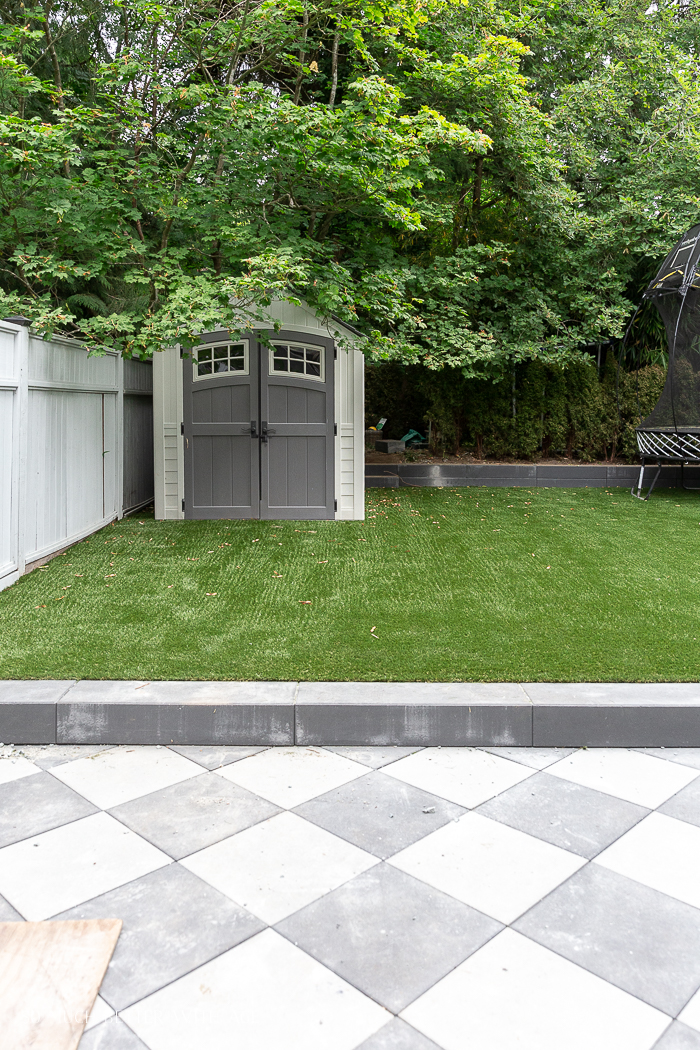 You can see the different levels in our back yard now. The large retaining wall pavers act as a stair to the grass area. We saved on money by having our yard levelled this way. If we chose to have it all the same level, the paving stone slabs would have to come up to meet the grass and it would mean a dump truck more of sand and drainage rock on the patio side.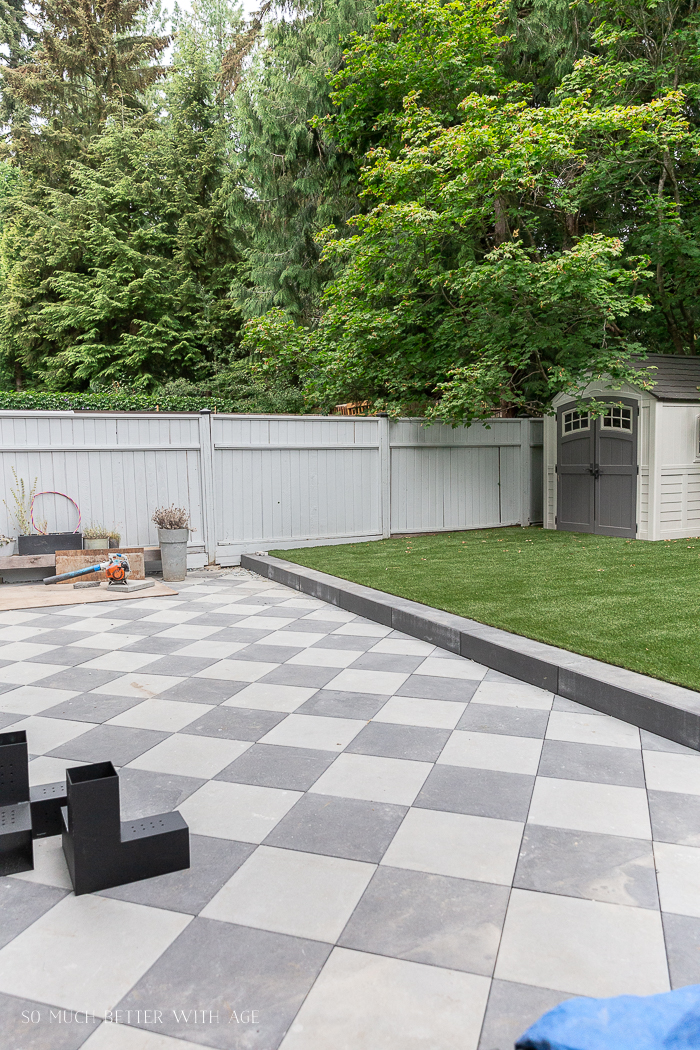 Pros to Artificial Grass/Turf
The best part about artificial turf is that you never need to maintain it.
Dogs can do their business on it and it can be just hosed away or let the rain wash it away. (Dog poo will have to be picked up just like regular grass).
The rain just flows through the artificial turf so we never have to worry about flooding or pooling.
We made sure there is plenty of drainage with drainage pipes and drainage rock.
You can see some of that in this yard update post here.
Cons
The only con I can think of is the cost to install.
Oh and you have to pick up the leaves that fall on it but you would anyway with normal grass. Except they will never disappear.
There was another long hold up after this point. Aaron was going to install a pergola himself (and some friends) but after much deliberation, we chose to have an aluminum awning installed by a local company. Here it is below!
The Big Reveal
Ta da! Isn't it amazing?!
Once the awning was installed, Aaron could get the pavers finished.
He poured polymer sand all over the pavers which acts like concrete when wet. Then he sealed the pavers as the charcoal pavers showed quite a bit of dirt.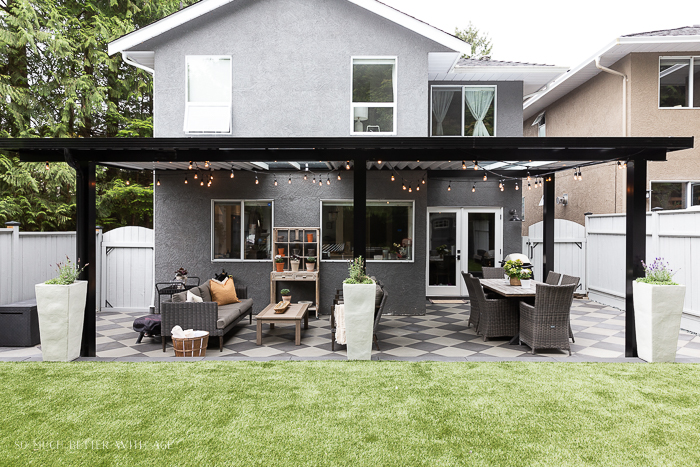 I was really worried it would look too dark under the awning so we made sure to get a white ceiling/roof and kept the outer beams black.
We opted for two panes of clear roofing to act as skylights. A pair of them went over the seating area and another pair over the dining table and chairs. This brought in more natural light to the area. We didn't want the whole ceiling to be clear as it would get too hot in the summer so this is the perfect compromise of bringing in some light as well as keeping lots of shade.
It also defines both areas of the patio.
Aaron also strung up some beautiful outdoor lights.
And of course he put it on a digital switch that he could operate from his phone.
I bought three large white ceramic planters to put in front of each post to add some color and life to the area.
We now have lots of room for outdoor entertaining which seems to be a must now post-Covid.
The pavers that the shed sat on previously are now under the artificial turf so it's fully supported.
We also had some pavers added for a walkway to the shed.
We love sitting out here no matter what the weather is like now!
Aren't those skylights nice?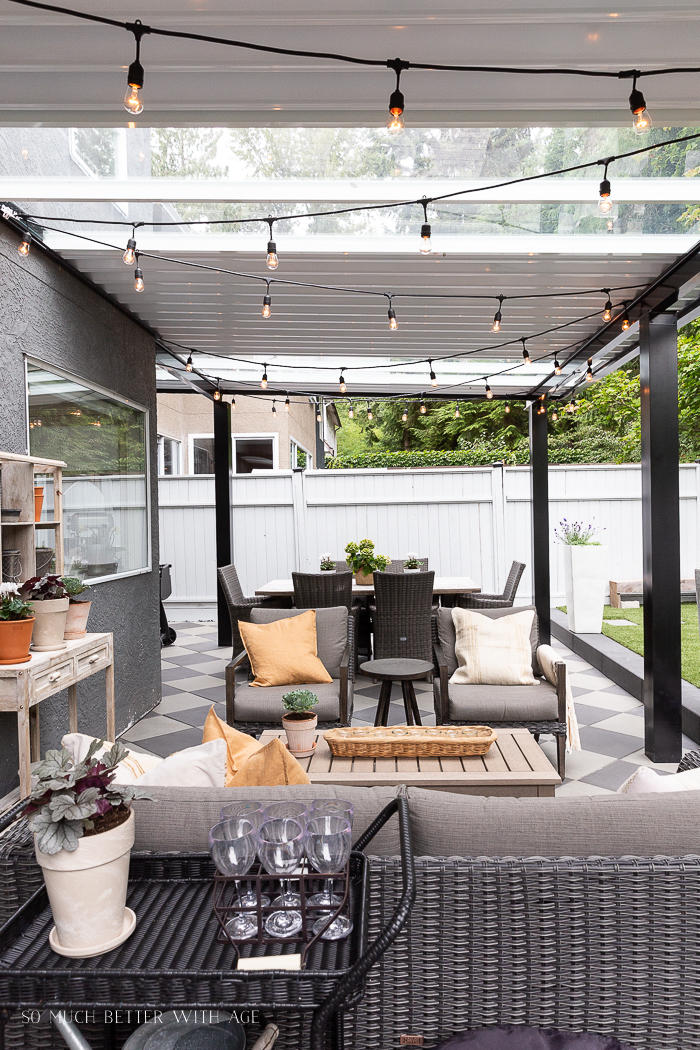 I think my favorite part is the checkerboard pavers.
We just used the same paving stones in two different colors and alternated them.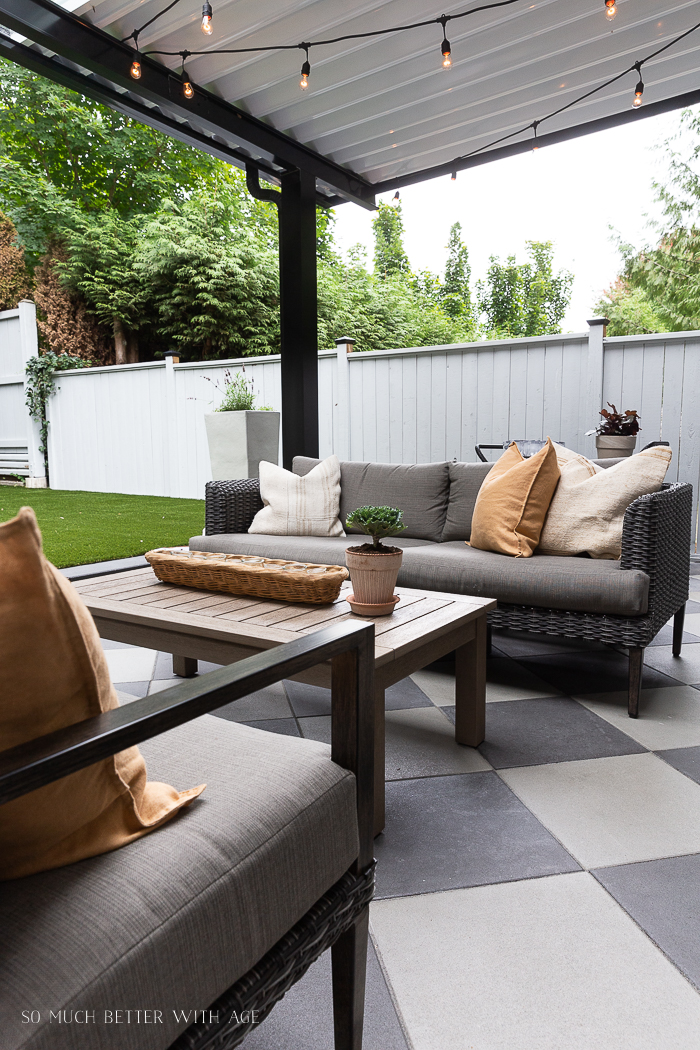 We have a firepit tucked away behind our sofa. It's the one we take camping but in a pinch we can bring it out to warm up or make some s'mores!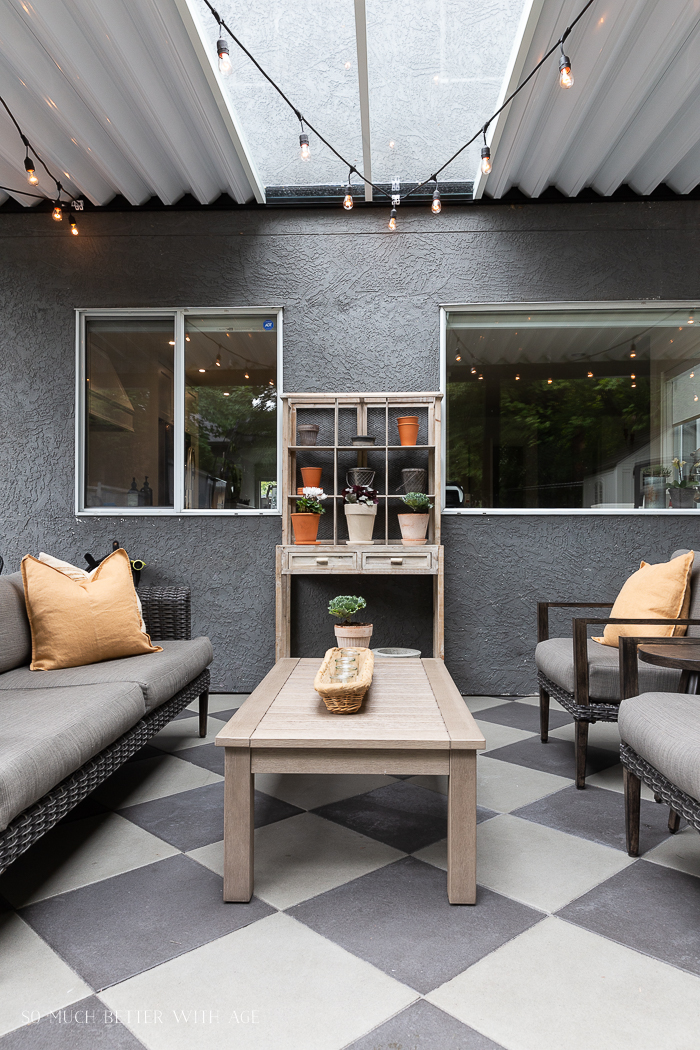 The potting bench was a recent find that I love. It's the perfect place for potting plants, of course, but the wood tones really warm up this space as there's a lot of grey.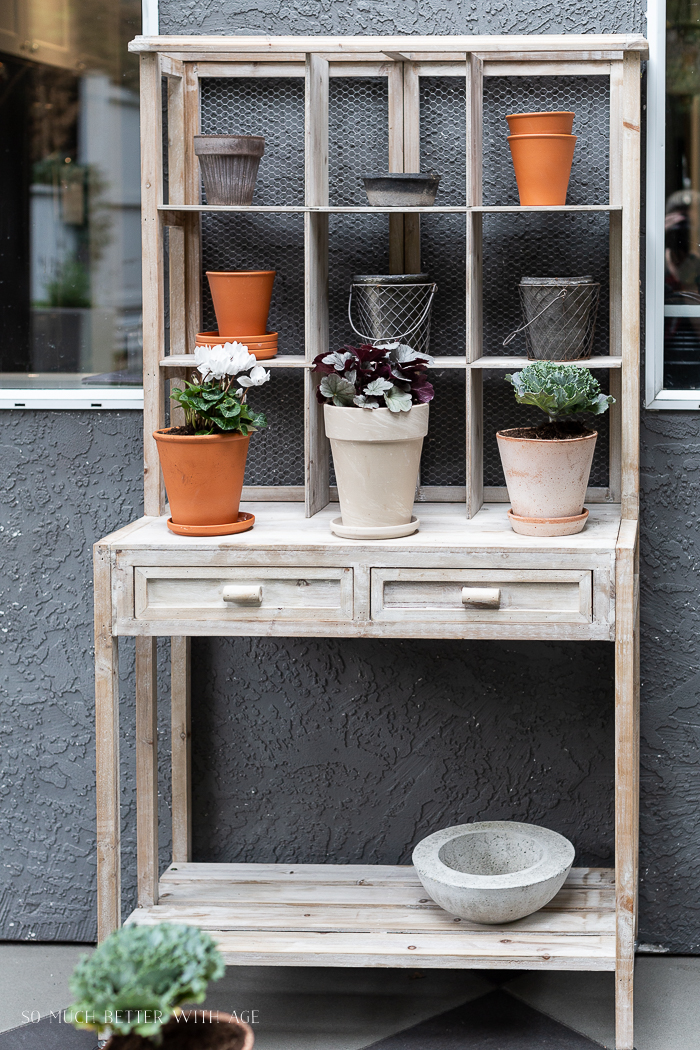 Some vintage touches and linen pillows create the cozy atmosphere I love!
It was fun to get out my French yogurt jars to use as candles again.
It's a huge transformation and I can't wait to entertain more back here.
What do you think? Let me know what you think in the comments below!
Sources:
Make sure to pin it for later!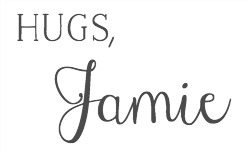 click in case you missed:
How to Install a Gurgler Water Fountain