How I struggle with perfectionism and the steps I take to battle it.

For as long as I can remember, I've been a perfectionist. For my life to feel like it's in order, I need everything to be "perfect". I mean nothing is perfect so why do I feel this way at times?
I know for sure that I used it as a coping mechanism when my life started to feel out of control. I also used it as a way to get attention from my family. I always thought that if I could just be a little more perfect, I would get noticed for my hard work.
I used to always keep my room clean, would redecorate areas of the house, wash the dishes, organize my mother's kitchen cupboards, and had been known at times to just spontaneously mow the lawn because it hadn't been done in ages. To say the least, I'm a hard worker!
But after awhile doing all those things didn't get me any extra attention. In fact, if I didn't do something, that's when it was noticed.
The same thing happened throughout school. I was a straight A student and it was only noticed when I didn't get an A.
When I went on job interviews and I was asked what are my strengths and weaknesses I would always answer the same. Being a perfectionist. It's both a strength and a weakness! Luckily, with my job as a medial office assistant for busy surgeons and specialists, being detailed oriented was extremely important so I used it to my benefit. But I would completely tire myself out. I pushed myself at work, I pushed myself at the gym and when I got home I was completely exhausted.
Being A Mom
Having children was the best thing that happened to me for so many different reasons and the main one was letting go of my perfectionism. My first child was a colicky-never-slept-cried-all-the-time-and-never-wanted-to-be-put-down kind of child. He's still our 'spirited' child but I wouldn't change it. He's an amazing 4 1/2 year old, full of energy and imagination and love. He's such a social butterfly in part to me always taking him out to mom and baby groups as young as eight weeks old so mommy wouldn't go cuckoo being at home all day with a screaming child.
I let go of tons when I had him. I still battle perfectionism but I've gotten much better with having people over if my house is a mess, if I haven't cooked a meal from scratch for company, not always going to the gym every day. Also I let go of all of the pettiness. Having children really puts life into perspective fast. I no longer had time to deal with drama in my life. I had a difficult baby who needed me all the time and that was way more important than anything else.
I also feel that sometimes having a blog is difficult because I want everything to be perfect. But I have to accept that there's no such thing nor do I want to portray myself as perfect. So when I show you photos of my house in perfect condition, please know it's not like that 24/7. Just remember that my son is running around trying to get in every shot and my daughter is crying wanting to be picked up and if I took a shot 2 feet over you would see disaster! Because that's just life.
The Balance
I think it's important to have at least a couple of rooms in the house relatively put together for the eye to look at and not feel stressed over. But my kitchen, bathroom, and bedrooms are always in chaos. Also my laundry room and play room. Okay every single room except my living room, haha.
 The busiest, demanding, and most rewarding job is being a mother. I don't mind seeing toys strewn about and little socks lying on the floor. One day that won't be the case. We have to realize that everyone's house is a disaster at any given point of the day (or all day) but we can strive to make some rooms pretty so we don't feel completely lost in the clutter and chaos of life.
And the relationships in our lives are what's most important. More important than any clean or messy house.
Realizing this is a problem of mine is half the battle. I will NOT let it take over my life. Sometimes you just have to let some things go.
Thank you for listening to my rant.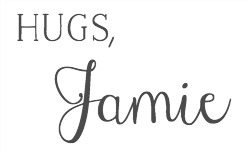 Be sure to check out…
Mommy Worries – Battling Post-Partum Depression