Becoming a Minimalist But Keeping Some Collections
Have you ever wanted to become a minimalist? I'm trying to become one but allowing myself to keep some collections. Let me show you how.

This post contains affiliate links for your shopping convenience. Click to read my full disclosure policy.
Minimalism
Have you ever wanted to become a minimalist? To me the word minimalist always conjured up images of cold and not cozy spaces with sparse home decor items which is not the look I like. But lately I've been gravitating to the idea of becoming a minimalist as I'm tired of living with too much stuff.
Since last summer I've been purging and decluttering my home. I had a house full of DIY projects for my French Vintage Decor book and our plan was to move last year so I was hanging on to furniture for the new house. The real estate market wasn't the greatest time to sell last year and I'm not sure when we are going to look again but I'd rather get rid of stuff now.
There is so much research these days on how a tidy space can lead to more creativity and less depression and anxiety. A cluttered house has also been I know I operate better in a tidy space! I'm a big fan of Marie Kondo's The Life-Changing Magic of Tidying Up book and her new Netflix show is amazing to see how she puts her skills into action in other people's homes.
Collections
For me, the biggest problem is purging and decluttering has been my collections. I don't have a lot but the stuff I do have I don't want to part with.
I have a small collection of crocks, ironstone, brass candlestick holders, vintage books and other items that have sentimental meaning (such as items I brought back from France).
Instead of displaying these items all around the house, I've grouped them in this small bookshelf in my dining room. I'm sure you've seen it many times in my dining room photos.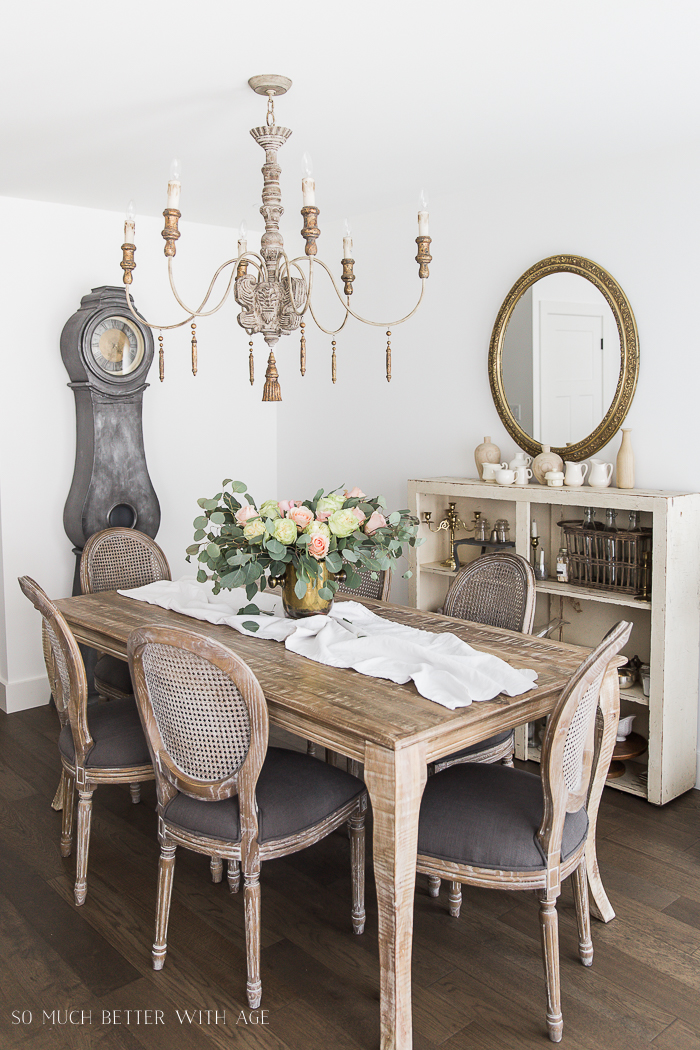 This open bookshelf was left in the basement of this house when I bought it and it was holding junk and we almost threw it out but on further inspection, I realized that the color was great and the cracks in the paint is just the thing I love and so I just wiped it down and brought it in the dining room.
There is not a lot of space in the dining room for a large cabinet or sideboard so this bookshelf was the perfect thing to hold some items. It was intended as a temporary solution but it's definitely here to stay.
I reorganized the bookshelf by taking all of the items out and grouping like items together. Then I made sure to only keep what I trying loved and what 'sparked joy' as Marie would say.
I put back the items in their groups (ironstone altogether, brass candlestick holders, cheese and bread boards).
My collection is sentimental but most of the items are are also practical.
Practical Collections
The ironstone and large platter are items I use when entertaining as well as the linen napkins I made years ago and the boards for small charcuterie boards.
And as you recently found out, I keep my china collection in this other small cabinet in the living room with my exercise gear.
I love displaying unique pitchers and crocks to use as pretty vases as well as serving beverages from. Multi-use items that are pretty are the best items to have for a collection!
2020 Update:
This cabinet and all the items on it have now gone downstairs in my basement. We're using the cabinet as extra food storage and the platters are in the small china cabinet.
Now that my collections are tucked away, I check them out from time to time to see how I feel and if I'm ready to part with any of it. We'll see what happens in time!
Check out how my dining room looks like now!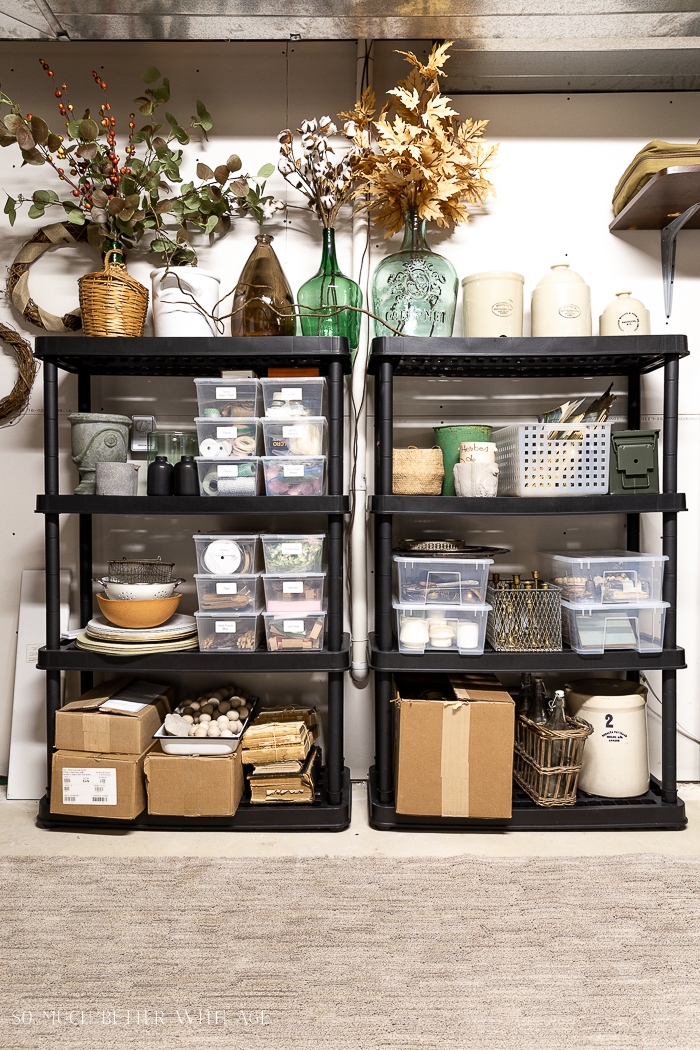 Let me know what you think in the comments below! Do you want to become a minimalist? Do you like the idea of minimalism but still want to keep your home cozy while keeping some collections?
I'm interested to know what you think! We can purge and declutter together while keeping our homes pretty and not stark.
Make sure to pin it for later!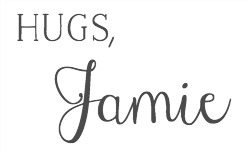 click in case you missed:
How to Sell Everything in a Storage Unit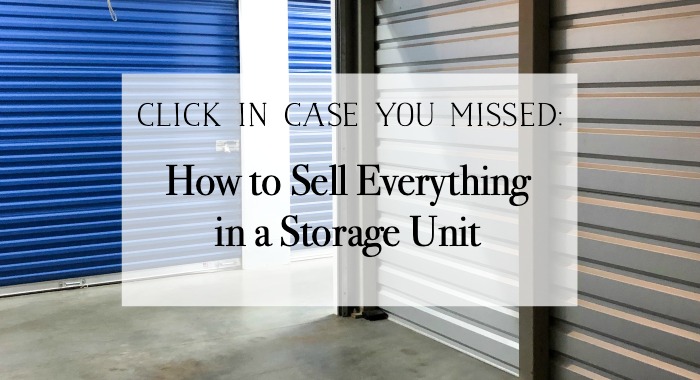 How to Organize Small Bathrooms