BEE-utiful Stencilled Wall
How I transformed my bedroom wall with a little paint and a bee-utiful stencil!
Welcome to my master bedroom! You haven't been around this room too much and that's because it's never felt quite finished to me.
For one thing I'm a neutral color lover so it's hard for me to go to a lot of color.
For a long time now, I've been wanting to do something different to at least one wall in my bedroom. I really wanted to wallpaper the wall behind our bed. Now I don't know how to wallpaper and neither does my husband. Being a DIYer, I'm sure I could figure it out but the task seemed a little daunting especially since we took down layers of wallpaper in almost every room in our previous house. What if we didn't like the wallpaper once it was up?? Removing wallpaper again is a job I'd pass on any day of the week!
So when I came across Royal Design Studio stencils, I was amazed how much they looked like wallpaper treatment. At first, the phrase "wall stencils" reminds of something we all did back in the early 90s with emerald green ivy! If that's your thing, no worries, it's just not mine. What I really wanted  was an allover wallpaper look without the wallpaper trouble.
I was so impressed with the selection of stencils they had. The hardest part was choosing which stencil I wanted as there was so many good ones. I finally chose the French Bee Trellis Stencil  from the Allover Damask Stencils Collection.
I also picked the Antique Gold Stencil Crème Paint and 1.5" Stencil Brush to complete my "wallpaper" look.
The stencil is HUGE which is awesome as it can cover an area quite quickly.
You can see it holds up easily with painter's tape. The stencil comes with instructions on how the different paint techniques and how to stencil! There are easy placements on where to overlap your stencil so there is no guessing.
They suggest you start in the middle and work your way out so that's it's a nice and even fit on your wall.
Even the corners weren't that hard to do. Just bend and tape into place.
Halfway through my stencilling job, I placed my stencil upside down on a dropcloth and wiped off the back just in case some of the paint had bled through. It wasn't that bad but some paint had come through so it's a good idea to do this at least halfway through your stencil job.
You can decide where you want to end your stencil too. You can see on the far left how I ended my paint job.
So it took me approximately 2 1/2 hours to complete this wall. It was my first time stencilling too. The actual stencilling is the easy part.
It's only the set up that takes some time. Once I got the hang of it, I was on a roll and it was really fun to do.
I'm in LOVE with my room now!! Even my hubby was impressed!! And he's hard to impress with bees 😉
I love, love, love it!! It's makes such a huge difference to our master bedroom now. And I highly suggest buying the creme paint with the stencil. If I had used a regular type of craft or latex paint, It would not have these gorgeous results! And with the dry brushing technique, you need very little paint. A little pot will do!
The shimmer off the gold is gorgeous!
Now it's time to finish off my master bedroom with some new pillows!!
Stay tuned.
And let me know if you buy one of their stencils! I'd love to see your results 😉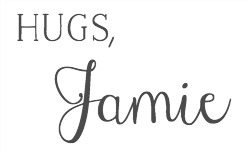 Facebook | Twitter | Pinterest | Instagram
Disclaimer:  These products were given to me by Royal Design Studio. All opinions are 100% mine. 
***
& Savvy Southern Style & Jennifer Rizzo & Common Ground & City Farmhouse