Best Dark Brown Paint Colors
My favorite rich dark brown paint colors are in this post!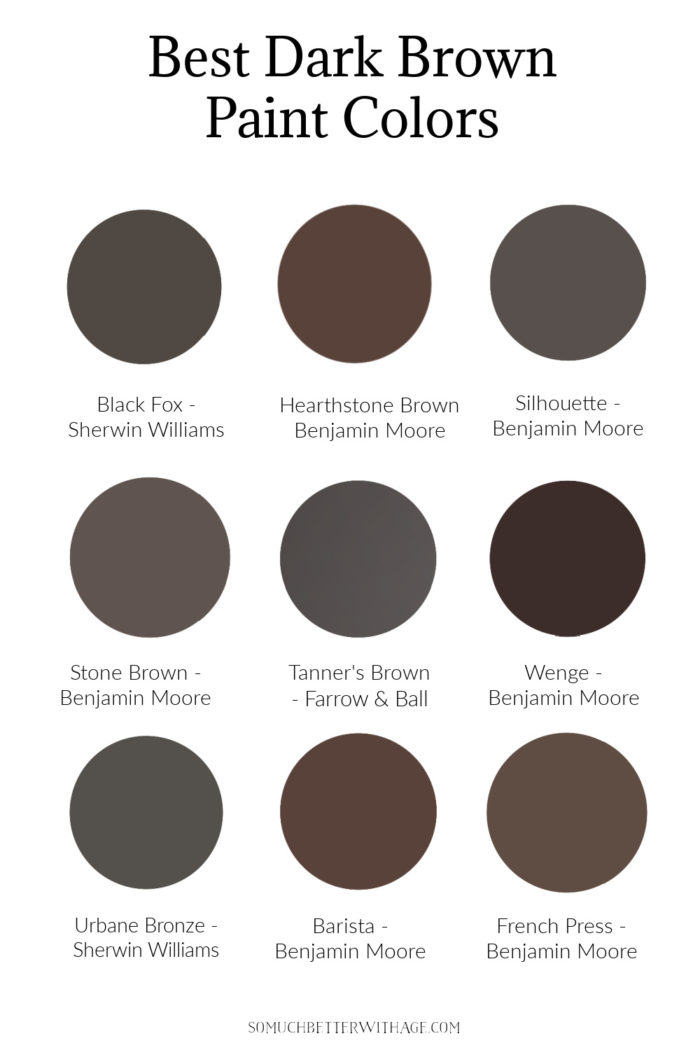 We have be in the grey color world for a long time now. It was only a matter of time that we would swing back around to our trusted brown color. But this time a rich chocolate brown paint color is in.
Sophisticated and dramatic, a deep brown paint color can make a huge impact in a room without it feeling too cold.
Let me share my favorites with real home examples.
Best Dark Brown Paint Colors
Black Fox from Sherwin Williams
This paint color looks so good with vintage antique colors. These aren't listed in any particular order but it's definitely fighting for the number one spot!
2. Hearthstone Brown from Benjamin Moore
This is a rich, dark chocolate color that would look so good painted in a cozy family room like this image. Such an amazing rich brown.
3. Silhouette from Benjamin Moore
Probably the 'lightest' of the dark brown colors on this list, it's just a stunning dark brown. The monochromatic color scheme with the trim painted the same color is definitely growing me.
4. Stone Brown from Benjamin Moore
Does this color ever look good with leather camel colors! This looks like a gorgeous milky chocolate bar.
5. Tanner's Brown Farrow & Ball
Okay not really a fan of the red ceiling but the richness of this dark brown is exotic looking! Love it with the black accents.
6. Wenge from Benjamin Moore
Wow, this board and batten wall treatment makes it look just like a chocolate bar. Now I'm hungry. The darkest color of my favorite dark brown paint list and I'm surprised by how much I love it.
7. Urbane Bronze from Sherwin Williams
Probably the most famous of all the dark brown paint colors on the market, there's a reason why so many designers chose this one over and over again. It's neither grey or brown. It is the perfect in between color.
8. Barista from Benjamin Moore
This color makes everything painted in it look rich and luxurious. What a gorgeous room to boot!
9. French Press from Benjamin Moore
This is a perfect classic dark brown color without it looking too dark. This would look cozy in a bedroom!
What do you think of a dark brown paint color? I think it's the new dark neutral and we'll definitely be seeing more of it. Let me know which one's your favorite in the comments below.
Best Brown Paint Colors:
Sherwin Williams
Black Fox SW 7020
Urbane Bronze SW 7048
Benjamin Moore
Hearthstone Brown 2109-20
Silhouette AF-655
Stone Brown 2112-30
Wenge AF-180
Barista AF-175
French Press AF-170
Farrow & Ball
Check out all my paint color posts: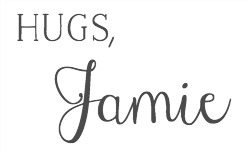 click in case you missed:
Best Black Paint Colors from Benjamin Moore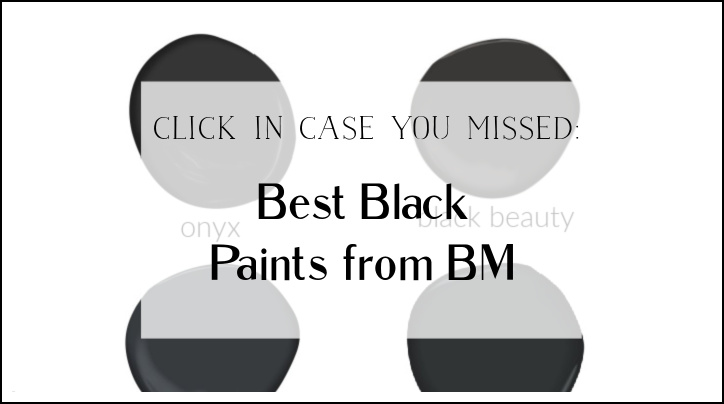 Best Greige Paint Colors from Benjamin Moore