Best Green Paint Colors for Kitchen Cabinets
Tired of white kitchens? Green may be your new favorite color for a kitchen! Check out all the examples below!
It may be no surprise that my favorite color is green. I've used green on my website branding for So Much Better With Age and Jamie Lundstrom Interiors.
And lately I've been toying with the idea of painting my kitchen cabinets green. I love the deep, rich color and it looks so good against whites, blacks, golds and woods making it a true classic kitchen color.
Now what shade of green would the best color be?
With so many green paint colors on the market, I'm sharing real life examples of green kitchens. Most have the paint color listed (unfortunately some do not) but I do share my favorite colors at the bottom of this post.
Green painted Cabinetry
I think it would be quite challenging to have a post on green kitchen cabinets and NOT include an example from Devol Kitchens. Their bespoke cabinetry comes in a variety of fun colors and they have many, many examples of beautiful deep shades of green like the ones below.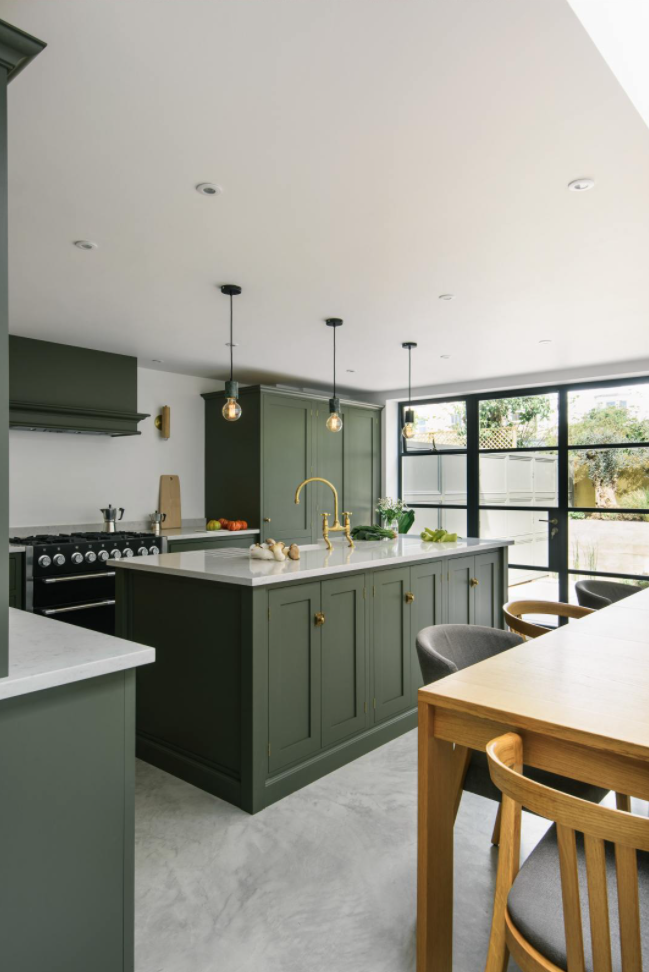 Another beauty from Devol Kitchens. This hunter green is drop dead gorgeous!
Plain English Cupboardmakers kitchens are droolworthy at best. Their simplistic style is anything but simple.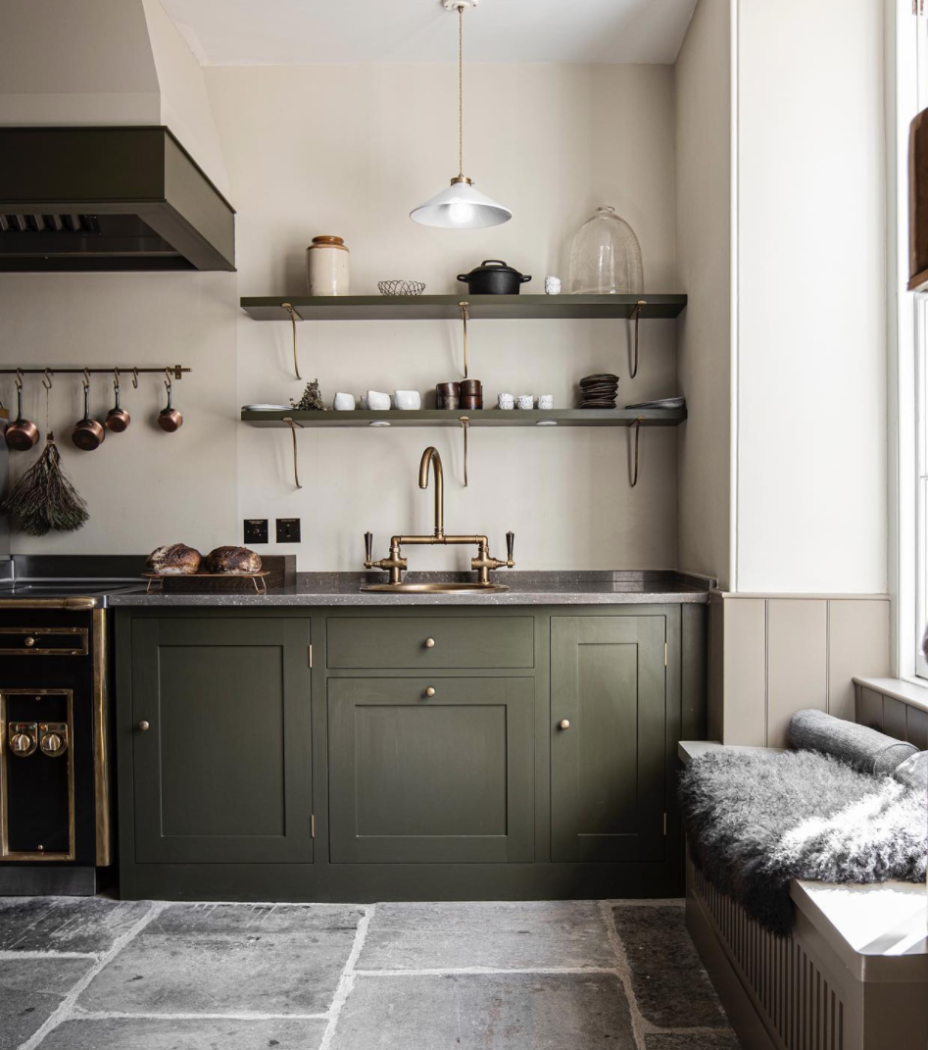 Kelsey Leigh Design Co created this gorgeous green kitchen with black countertops and gold hardware. I love the symmetry of the tall cabinets flanking either side of the range.
Paint Color:
50/50 mix of Ripe Olive and Pewter Green from Sherwin Williams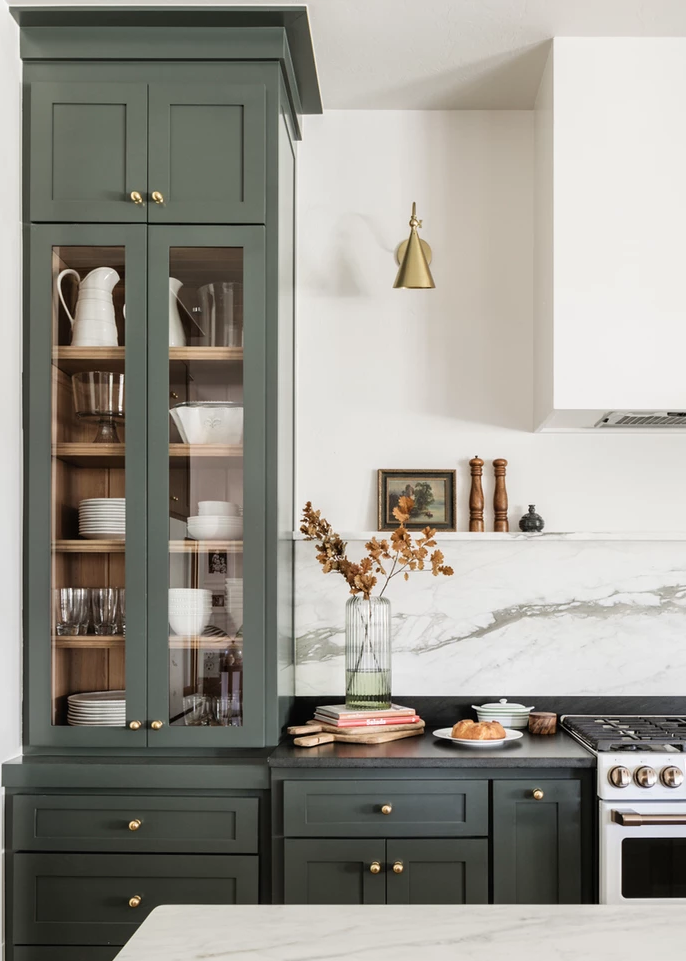 Chelsey Freng's kitchen is beautifully simplistic. This is a stunning deep green without it being that super deep hunter green. It goes so well with light wood accents.
Paint Color:
Pewter Green Sherwin Williams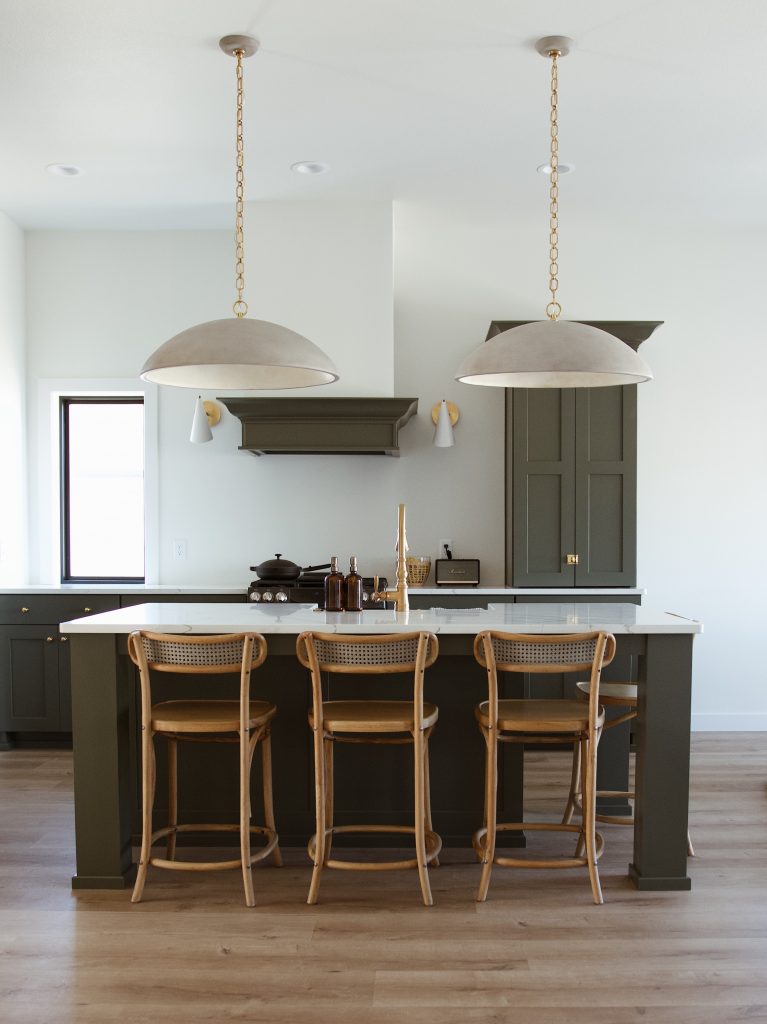 Angela Rose Home designed a beautiful green kitchen in the most gorgeous green/black color. In some photos, it looks nearly black. I love that!
Paint Color:
Rock Bottom by Sherwin Williams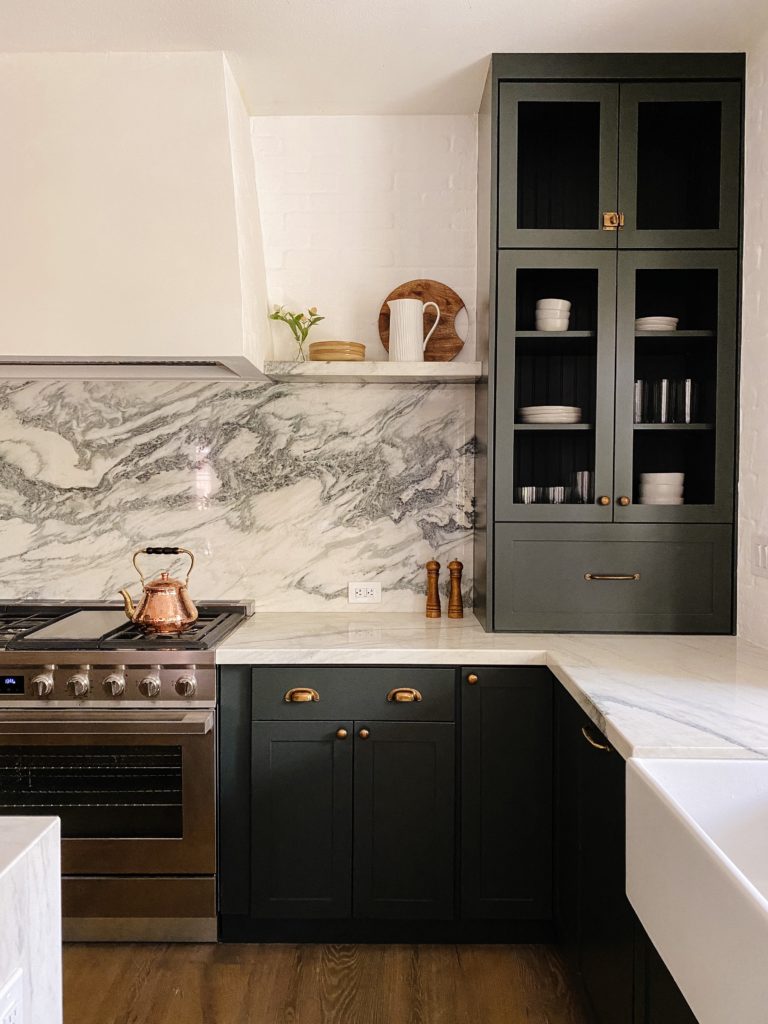 Jenna Sue Design Co. created this beautiful kitchen using a deep hunter green for the cabinetry.
Paint Color:
Peale Green by Benjamin Moore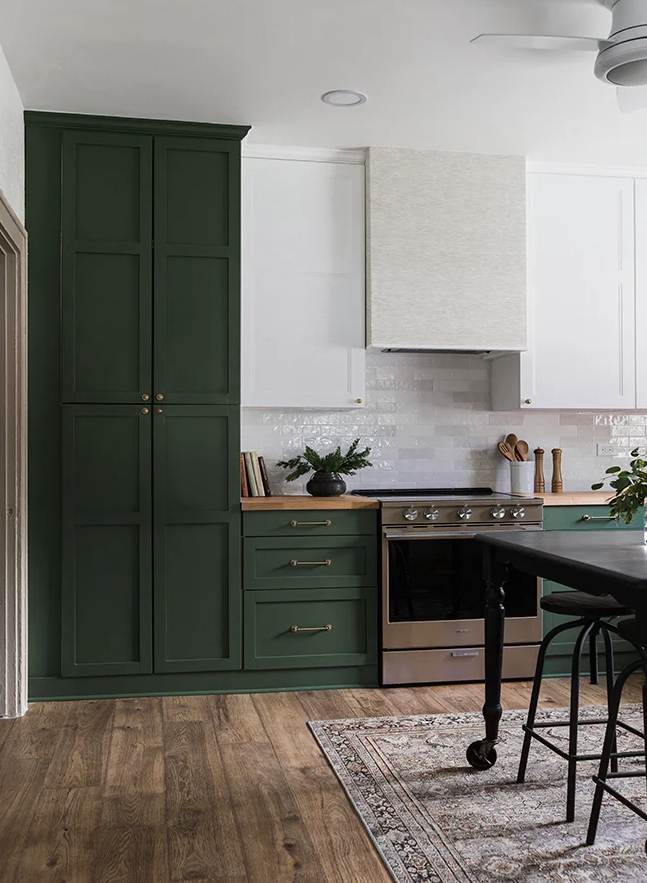 Heidi Caillier Design creates the most interestingly colorful rooms and her kitchens are the same.
I looked everywhere and could not find the paint color for this gorgeous kitchen!
Elizabeth Roberts creates beautiful homes and this kitchen is no exception. The beautiful deep green goes perfectly with the gold light pendants and gold-ish marble countertops.
Unfortunately, I could not find a paint color for these cabinets either.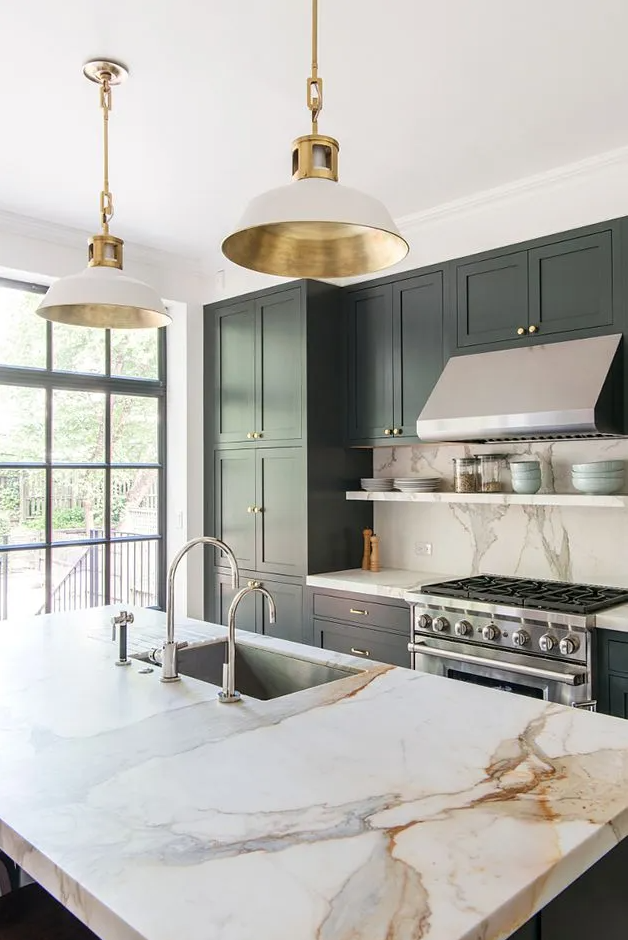 Studio Albertazzi created this stunning kitchen in this Vancouver home. Love how fresh it feels.
Unfortunately, I could not find a paint color for this kitchen.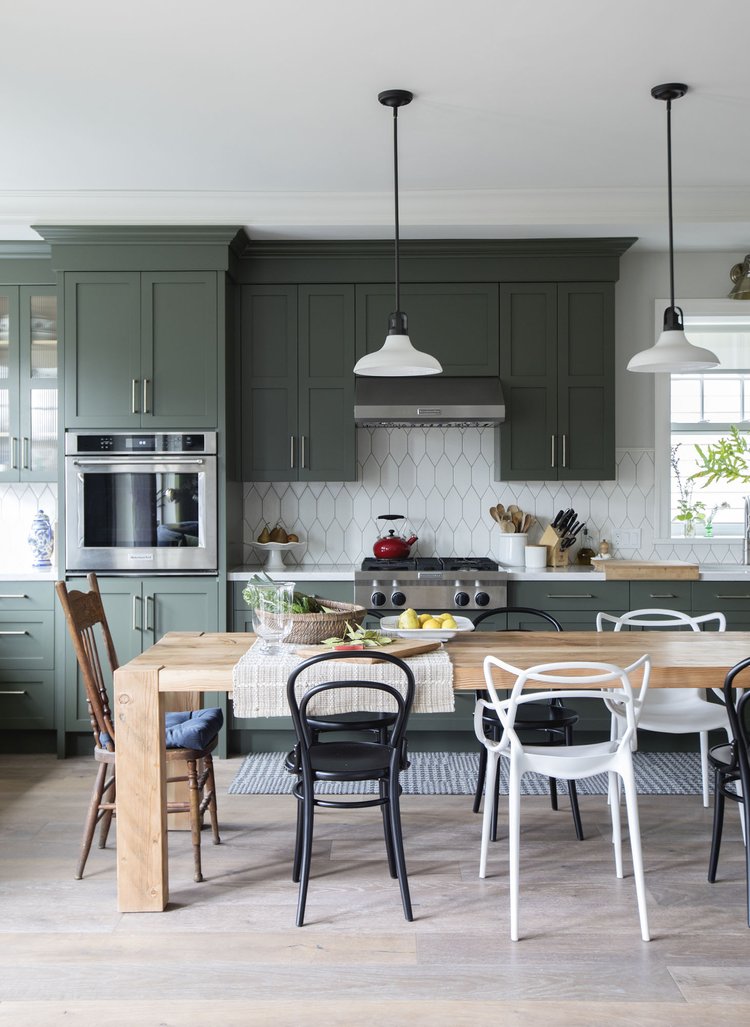 Rebecca Wakefield from Studio Fortnum shares this beautiful green kitchen and I'm loving the simple lines!
Paint Color:
Treron by Farrow & Ball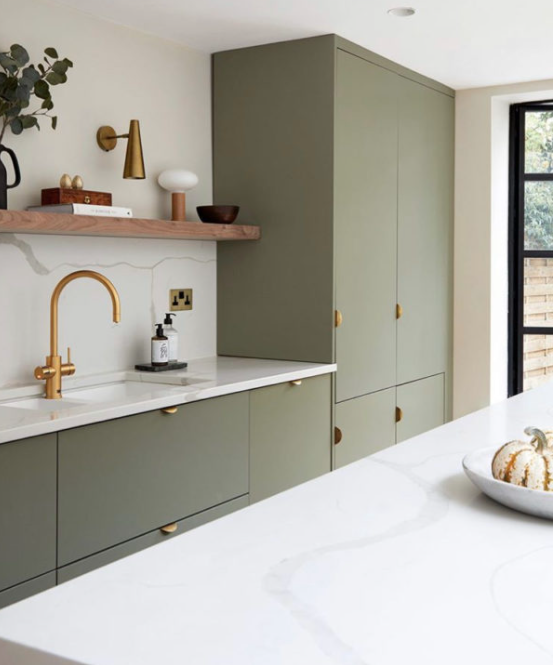 Jack Creasy and Bloomsbury Kitchens created this masterpiece of a kitchen. That marble against the green? Stunning!
Paint Color:
Minster Green by Farrow and Ball (but I don't see it on their site so I'm not sure if this is an old color that they don't sell anymore?)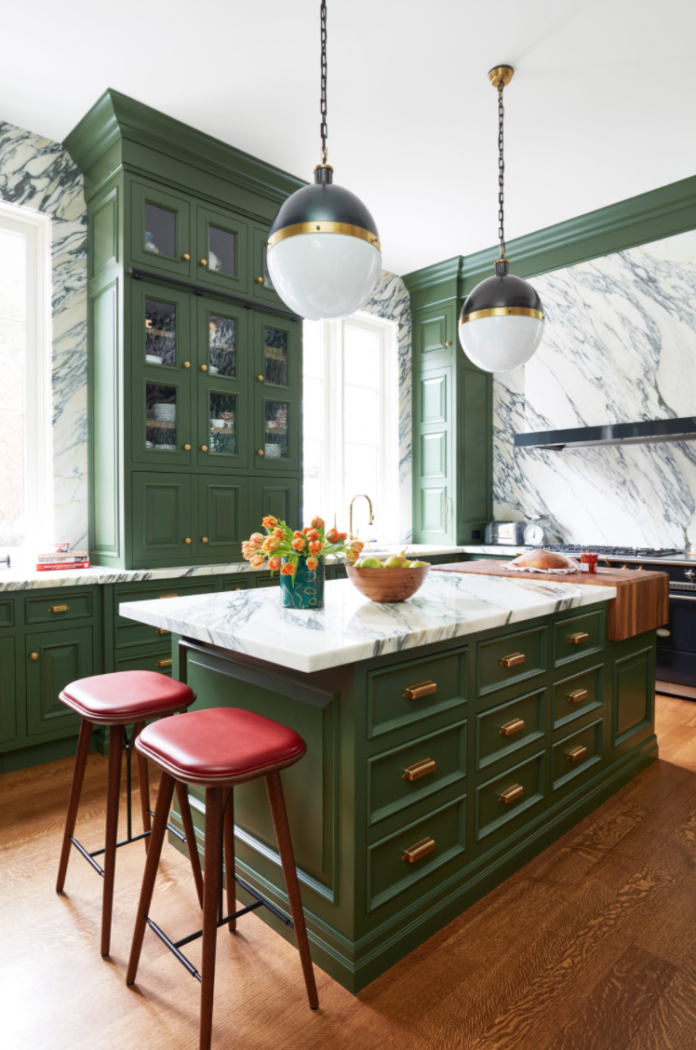 Best Green Paint Colors
Here are some examples of rooms painted in my favorite green paint colors.
Architect James. F. Carter has created some gorgeous homes! Just jaw dropping. A must to check out his entire website. This room in Cushing Green by Benjamin Moore is amazing. Did you know it's actually a bedroom?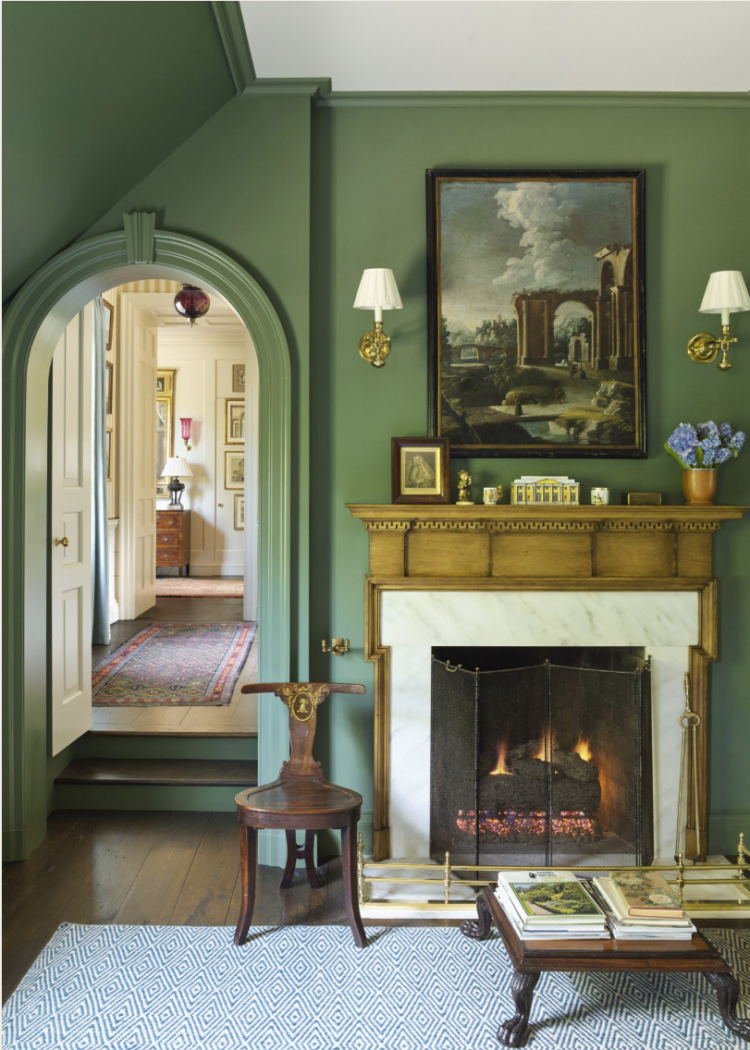 Avon Green from Benjamin Moore is a perfect green!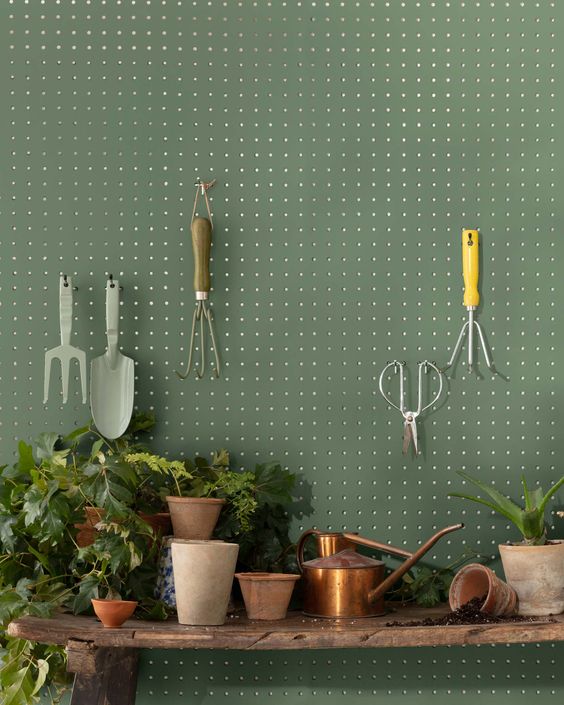 Pairing Webster Green by Benjamin Moore cabinetry with blue backsplash it so fun and pretty! It was featured in Atlanta Magazine.
Saybrook Green from Benjamin Moore is a perfect sage green color, in my opinion. I found an image with this pretty painted cabinet from Funcyled.
Caldwell Green from Benjamin Moore is such a pretty, deep green too. Love this in a powder room from @ourbouldlife.
Evergreen Fog by Sherwin Williams was used in on the board and batten in this bedroom by @housetohomediydesign. So restful!
My Favorite Green Paint Colors for Kitchens or walls
Now that you've seen the examples, here are my favorite green paint colors for kitchen cabinets.
Benjamin Moore
Peale Green
Cushing Green
Avon Green
Webster Green
Saybrook Green
Caldwell Green
Lafayette Green
Tate Olive
Sherwin Williams
Laurel Woods
Evergreen Fog
Dried Thyme
Green Onyx
Retreat
Pewter Green
Jasper
Farrow & Ball
Treron
Lichen Green
Calke Green
Duck Green
Check out all my paint color posts:
Make sure to pin it for later!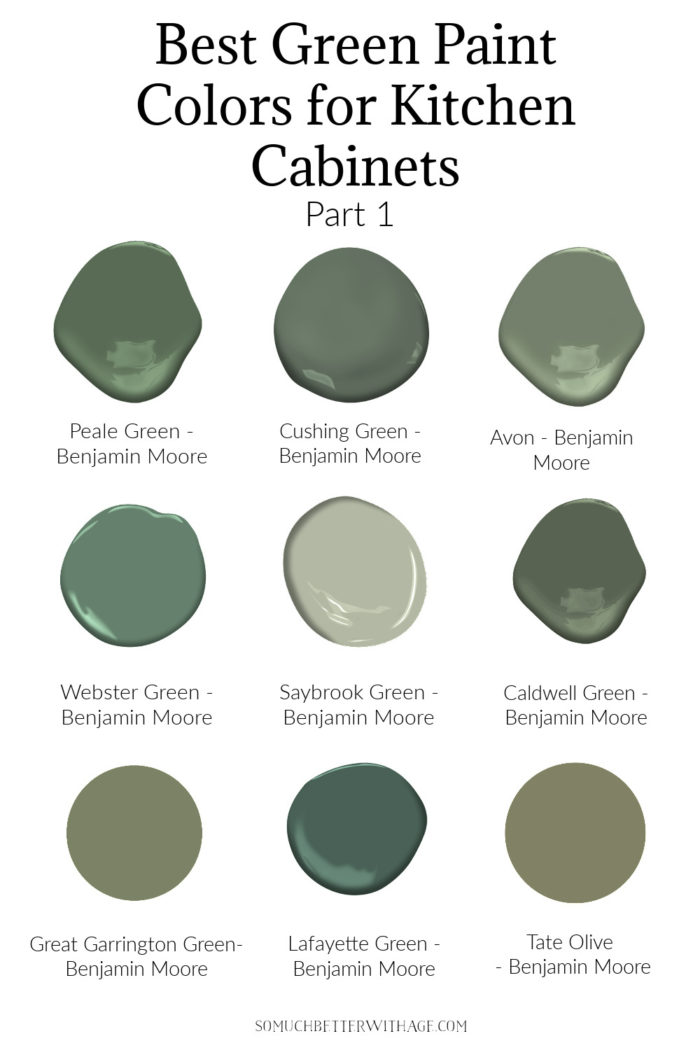 What do you think? Are you ready to have your own green kitchen? Let me know in the comments below!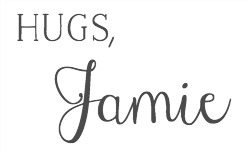 Click in case you missed:
Chantilly Lace by Benjamin Moore – The Best White Paint?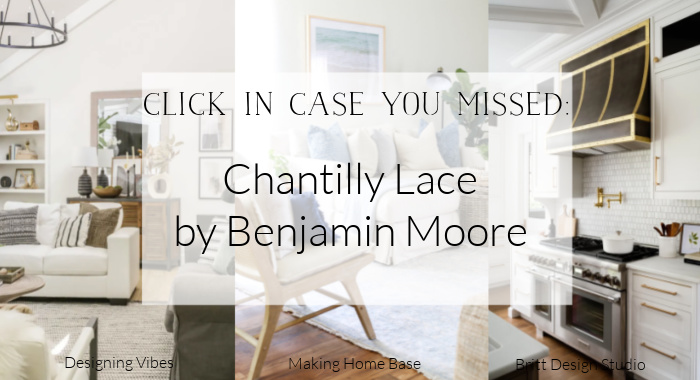 The Best Black Paint Colors from Benjamin Moore