Your family is going to love this pumpkin pie, the fluffiest best pumpkin pie recipe ever!
My kids LOVE pumpkin pie. Sadly they don't like the crust and just eat the filling. Weird children.
I've loved to bake for as long as I can remember and making pie pastry is one of my baking specialties. So if they aren't eating the crust and just eating the filling, you know it's good!
Click here for my pie pastry recipe
This post contains affiliate links for your shopping convenience. Click to read my full disclosure policy.
The way this pumpkin recipe puffs up is perfect!
When you first put it in the oven, it goes in at a high temperate and then you reduce it for the majority of the baking time.
I find that the edges of the crust have the potential to burn so I make sure to use a silicone pie crust shield about halfway through baking to ensure the pie crust stays a nice light brown.
Make your own pumpkin puree
To make your own pumpkin puree, buy a sugar pumpkin (a pumpkin specifically used for baking not carving), cut in half and scoop out the 'guts' of seeds and stringy-ness. Place face down on a parchment lined baking sheet and bake at 400 deg F for about 1 hour.
Cool for a bit and peel off outer skin then puree in a food processor. Fresh pumpkin makes the BEST pumpkin pie!
Be sure to print off the recipe for the best pumpkin pie recipe!
Print Recipe
Best Pumpkin Pie Recipe
This is fluffiest, best pumpkin pie recipe ever!
Ingredients
3/4

cup

lightly packed brown sugar

1

tsp

cinnamon

1/2

tsp

salt

1/2

tsp

ground ginger

1/4

tsp

ground cloves

2

large

eggs

1

15 oz can pumpkin puree (or 1 3/4 cups fresh pumpkin puree)

1

cup

half and half cream

1

unbaked deep dish pie shell (half pastry recipe)

whipped cream for serving
Instructions
Mix sugar, cinnamon, salt, ginger and cloves in small bowl.

Beat eggs in large bowl. Stir in pumpkin puree and sugar mixture.

Gradually stir in half and half cream.

Bake in preheated 425 deg F oven for 15 minutes. Reduce temperature to 350 deg F; bake for 40-50 minutes until middle is almost set. Cool on wire rack for 2 hours. Serve immediately or refrigerate. Top with whipped cream.
Make sure to pin it for later!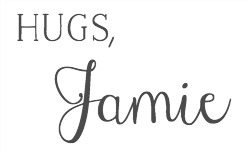 click in case you missed: