I've put together a list of amazing books by bloggers, many of them friends of mine.
This post contains affiliate links for your shopping convenience. Click to read my full disclosure policy.
favorite blogger books
I LOVE books! Today I've put together my favorite books from bloggers and I've tried to add as many new books as well. There are many that have multiple books so I've showcased their newest book but make sure to check out these amazing authors. The support means the world to us as we're all small businesses.
1.French Vintage Decor: Easy and Elegant DIY Projects for Any Home by me! I have to include myself in this, right? I feel honoured to be among such an amazing group of women!
2. Home Made Lovely: Creating the Home You've Always Wanted by Shannon Acheson – Shannon's book is such a great decorating 101 book and to absolutely love the house you currently have.
Follow Shannon on her blog, Home Made Lovely
3. Simple Farmhouse Life: DIY Projects for the All-Natural Handmade Home by Lisa Bass – Lisa is truly amazing at how she does it all, I'm always in awe of her!
Follow Lisa on her blog, Farmhouse on Boone
4. Garden Alchemy: 80 Recipes and Concoctions for Organic Fertilizers, Plant Elixirs, Potting Mixes, Pest Deterrents, and More by Stephanie Rose – Stephanie is a local friend who has a number of wonderful books. Be sure to check her out!
Follow Stephanie on her blog, Garden Therapy
5. A Touch of Farmhouse Charm: Easy DIY Projects to Add a Warm and Rustic Feel to Any Room by Liz Fourez – Liz has a wonderful farmhouse book that I know you will love! We both have the same publisher so it's written in a similar style.
Follow Liz on her blog, Love Grows Wild
6. Welcome Home: A Cozy Minimalist Guide to Decorating and Hosting All Year Round by Myquillin Smith – Myquillyn or 'The Nester' has a number of great books and I love her cozy minimalist style.
Follow Myquillyn on her blog, The Nester
7. Amazing Furniture Makeovers: Easy DIY Projects to Transform Thrifted Finds into Beautiful Custom Pieces by Jen Crider – Jen's furniture projects are amazing! Love her book.
Follow Jen on her blog, Girl in the Garage
8. Cozy White Cottage: 100 Ways to Love the Feeling of Being by Liz Marie Galvan – Liz is the queen of cozy. Her book makes you want to curl up with a blanket to read it.
Follow Liz Marie on her blog, Liz Marie Blog
9. French Country Cottage Inspired Gatherings by Courtney Allison – This is Courtney's second gorgeous book. Truly a work of art.
Follow Courtney on her blog, French Country Cottage
10. Big Style Small Spaces: Easy DIY Projects to Add Designer Details to Your Apartment, Condo or Urban Home by Sarah Dorsey – I love Sarah's book! So amazing the wood and leather projects she made for her home.
Follow Sarah on her blog, Dorsey Designs
11. The Gift of Gathering: Beautiful Tablescapes to Welcome and Celebrate Your Friends and Family by Bre Doucette – my friend Bre has a beautiful farmhouse style in her quaint home. A beautiful book!
Follow Bre on her blog, Rooms for Rent
Shop These Books:

Here are more that you should be sure to take a look at!
Restoration House: Creating a Space That Gives Life and Connection to All Who Enter by Kennesha Buycks
Gather at Home: Over 100 Simple Recipes, DIYs, and Inspiration for a Year of Occasions by Monika Hibbs // Follow Monika on her blog, Monika Hibbs
Fraiche Food, Full Hearts: A Collection of Recipes for Every Day and Casual Celebrations by Jillian Harris and Tori Wesszer //Follow Jillian on her blog, Jillian Harris
Little Farmstead Living: Creating a Country Life Just Past the City Limits by Julie Thomas // Follow Julie on her blog, Little Farmstead
French Accents: Farmhouse French Style for Today's Home by Anita Joyce // Follow Anita on her blog, Cedar Hill Farmhouse
Inspired You: Breathing New Life into Your Heart and Home by Miss Mustard Seed // Follow Marion on her blog, Miss Mustard Seed
Beautifully Organized: A Guide to Function and Style in Your Home by Nikki Boyd // Follow Nikki on her blog, At Home with Nikki
Creatively Christmas: Inspired Yuletide Decor by Jennifer Rizzo // Follow Jen on her blog, Jennifer Rizzo
The Home Decluttering Diet: Organize Your Way to a Lean and Clean House by Jennifer Lifford // Follow Jenn on her blog, Clean and Scentsible
Simply Clean: The Proven Method for Keeping Your Home Organized, Clean, and Beautiful in Just 10 Minutes a Day by Becky Rapinchuk // Follow Becky on her blog, Clean Mama
The DIY Style Finder: Discover Your Unique Style and Decorate It Yourself by KariAnne Wood // Follow KariAnne on her blog, Thistlewood Farms
Simple Decorating: 50 Ways to Inspire Your Home by Melissa Michaels // Follow Melissa on her blog, The Inspired Room
But Where Do I Put the Couch: And Answers to 100 Other Home Decorating Questions by Melissa Michaels and KariAnne Wood
Decorate with Flowers: Creative Arrangements, Styling Inspiration, Container Projects, Design Tips by Holly Becker and Leslie Shewring // Follow Holly on her blog, Decor8 and Leslie on Instagram
Cupcakes and Cashmere at Home by Emily Schuman // Follow Emily on her blog, Cupcakes and Cashmere
Small Space Style: Because You Don't Need to Live Large to Live Beautifully by Whitney Leigh Morris // Follow Whitney on her blog, Tiny Canal Cottage
Shop These Books:

giveaway
And now we're having a giveaway!
Shannon, Lisa and I are giving away a copy of each of our books today!
Head to my Instagram account to enter!
*GIVEAWAY CLOSED winner: @sacredandsalvaged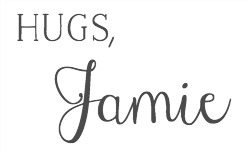 click in case you missed:
Favorite Interior Design Books