Bug Repellent Outdoor Centrepiece
Let me show you how to make a bug repellent outdoor centrepiece for your patio table.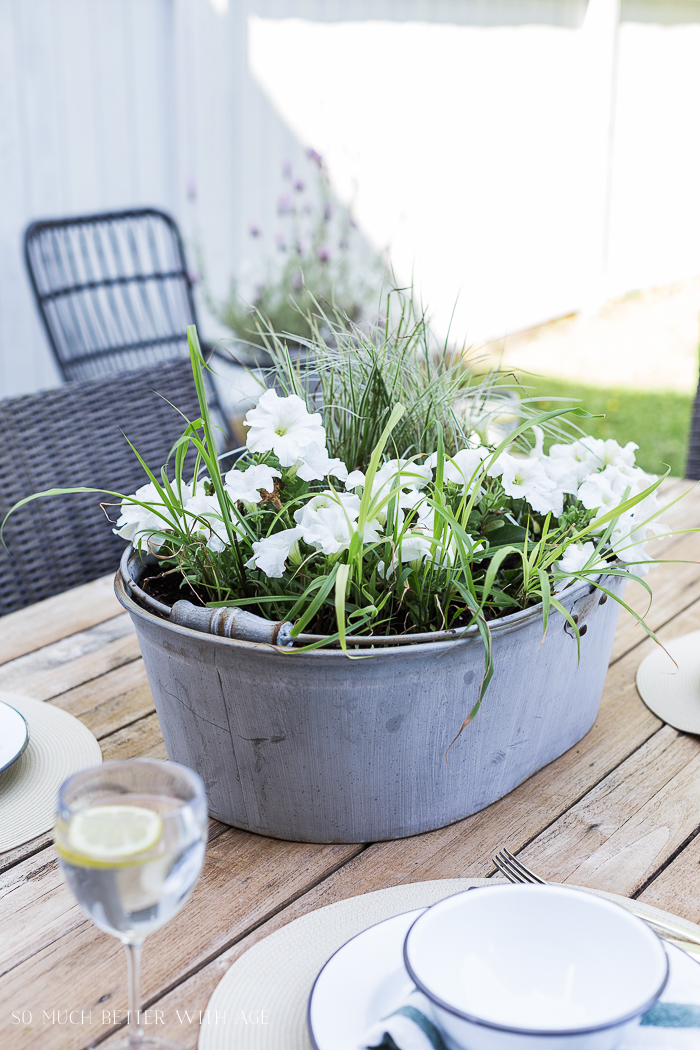 I couldn't wait to make an outdoor centrepiece for my patio table but didn't want one that would attract bees. I'm allergic to bees and my kids freak out when bugs come around when we're eating. I do love the lavender I have in my tall planters but don't want the lavender (which attracts bees) on our outdoor table. We don't get a lot of bugs like mosquitos where we live but I thought it would be good to be pro-active in case we had them this summer. A bug repellent outdoor centrepiece is the perfect idea for a summer table setting!
I'm also participating in a Styled + Set Summer Home Style blog tour hosted by my friend Lory of Designthusiasm. If you are coming here from Jennifer of Town and Country Living, welcome!
This post contains affiliate links for your shopping convenience. Click to read my full disclosure policy.
Supplies:
metal container (I already had on hand) or planter pot
rocks (or styrofoam packing peanuts) if container doesn't have drainage
bug repellent plants: I used petunias and lemongrass (marigolds, basil, chrysanthemums, chives, mint, rosemary are others that repel bugs such as mosquitos)
grassy plant – sedge (I added this in the corner corner for height)
container soil
Directions:
1. Find a container or planter for your plants and determine how many plants you'll need. The lemongrass I found at my local nursery were a bit sparse so I picked up another grass to complement the arrangement.
2. Fill the bottom of your container with rocks or styrofoam packing peanuts (like in this popular post of mine) to help drain the water away from the plants' roots.
3. Because of the oblong shape of the container, I made a diagonal pattern with the grass in one corner and the opposite corner the lemongrass. Add soil then carefully remove the plant from the plastic container. Wriggle the ends of the roots a bit. Using a spade or just your hand, make a hole and push the plant in. Tuck it down so it doesn't easily pull up and add a bit more soil around it.
4. I filled in the middle with petunias in a diagonal row. Give it a watering before adding it to your table top.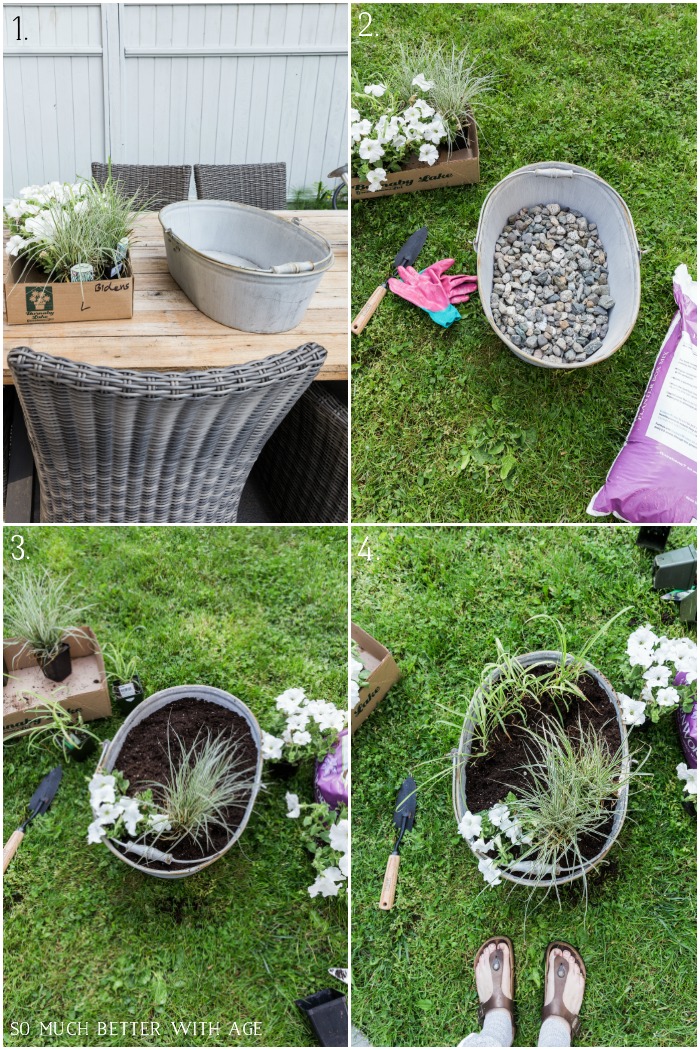 I love the way it turned out! I've since added feet to the container which elevates it off the table.
I kept the rest of the table simple with my favorite enamelware plates and acrylic wine glasses.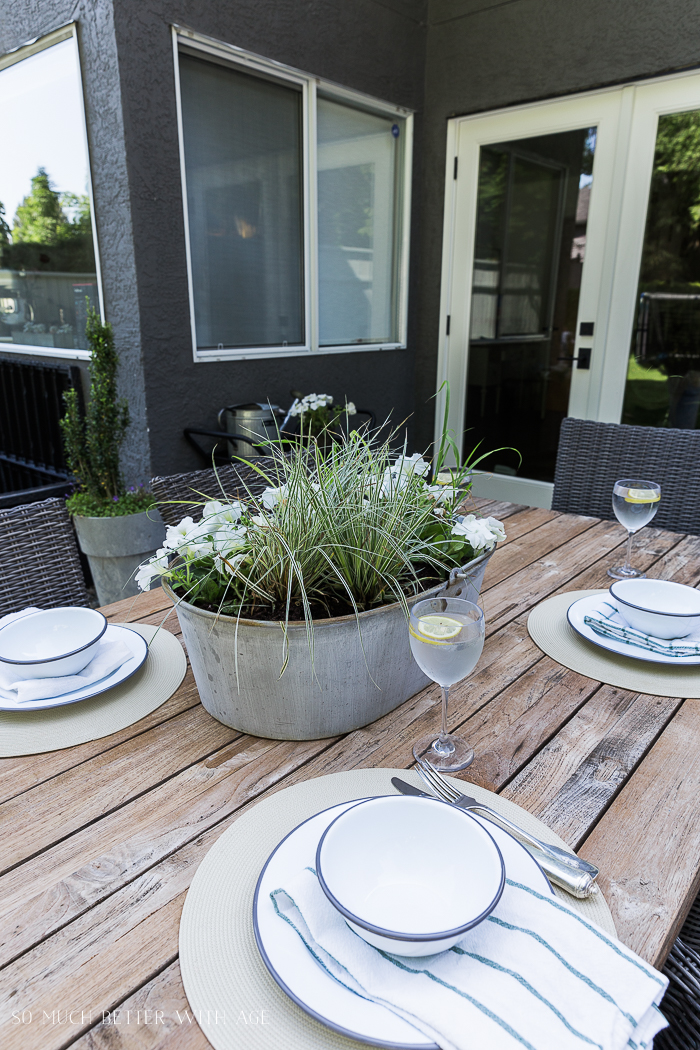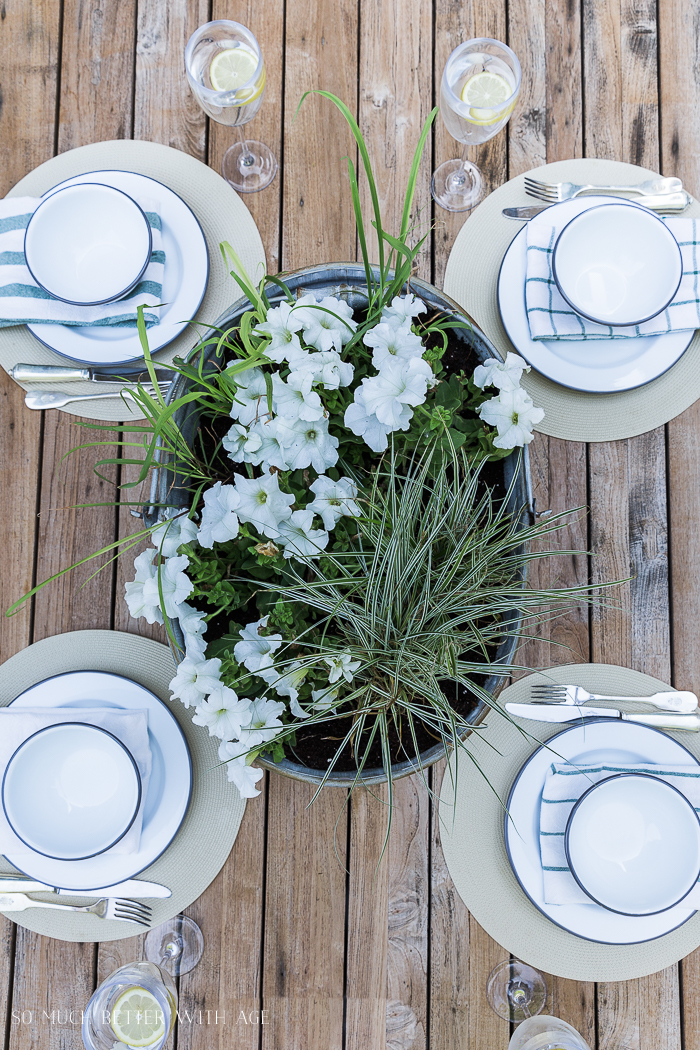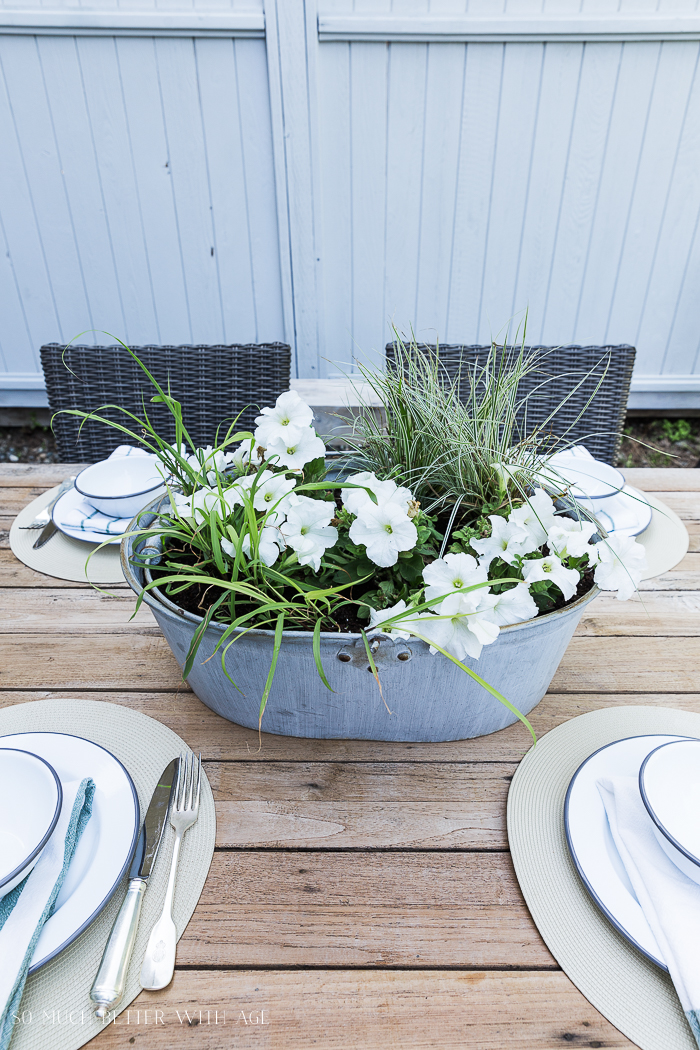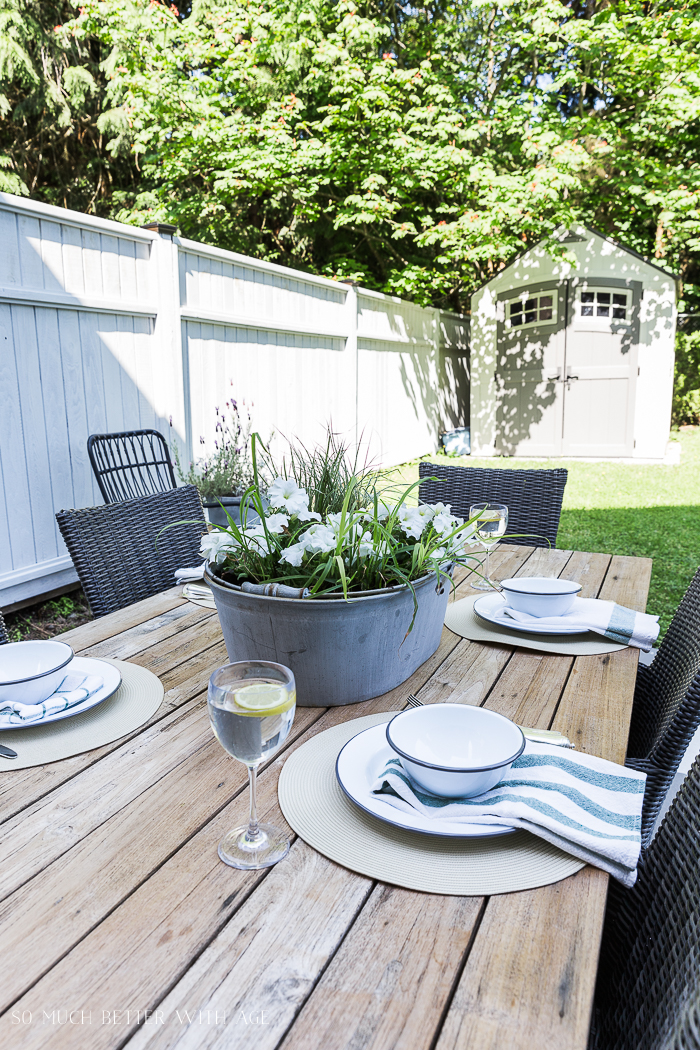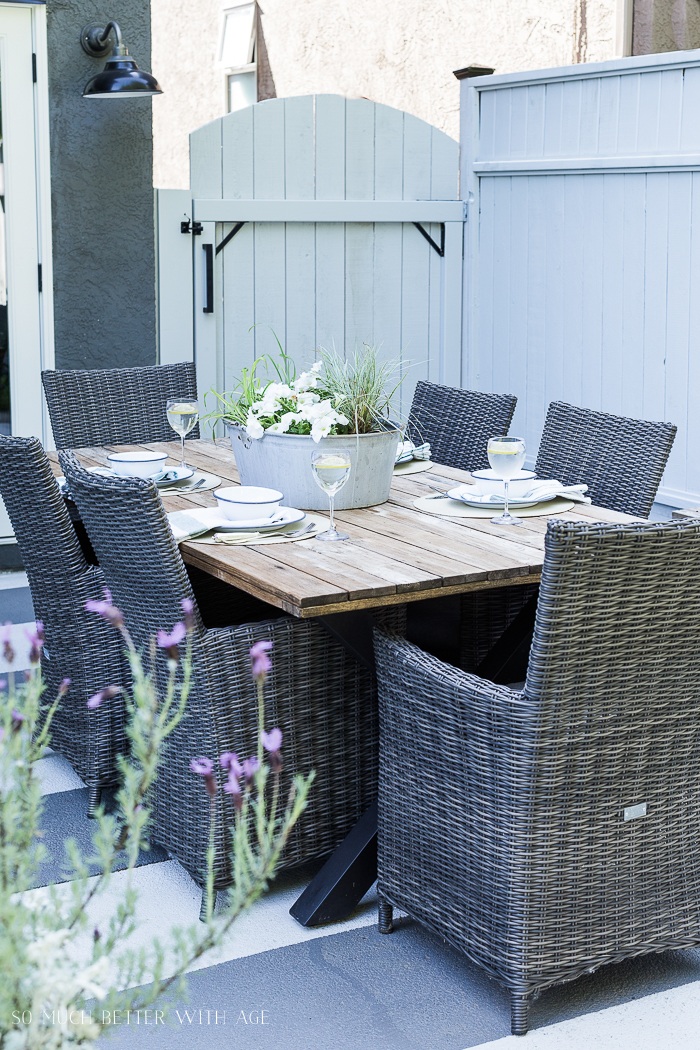 I've since updated it and added some ceramic pot feet to it!
I hope you feel inspired to make your own bug repellent outdoor centrepiece this summer.
See my short video on my bug repellent centrepiece!
Next on the tour is Courtney from French Country Cottage. You can see all the tours below.
Make sure to pin it for later!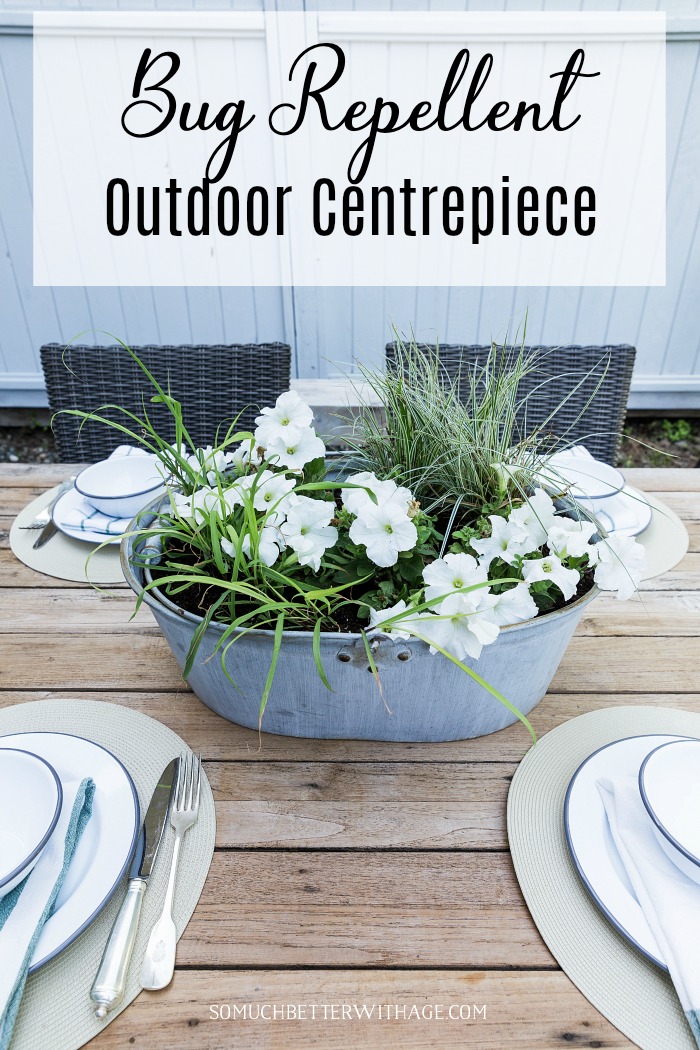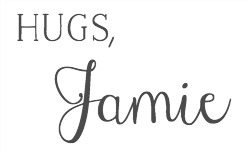 Click in Case You Missed:
How to Plant Herbs in Metal Containers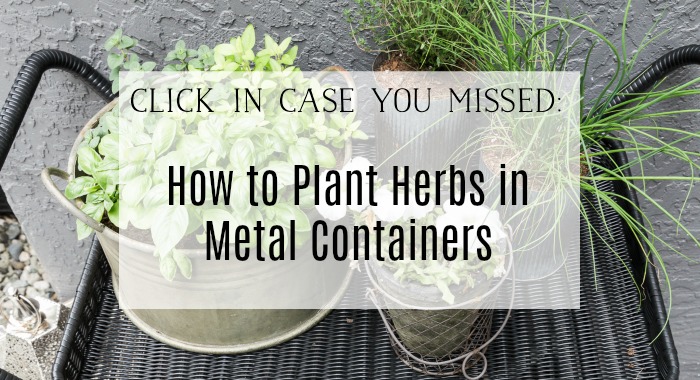 The Best Tip for Filling Large Outdoor Planters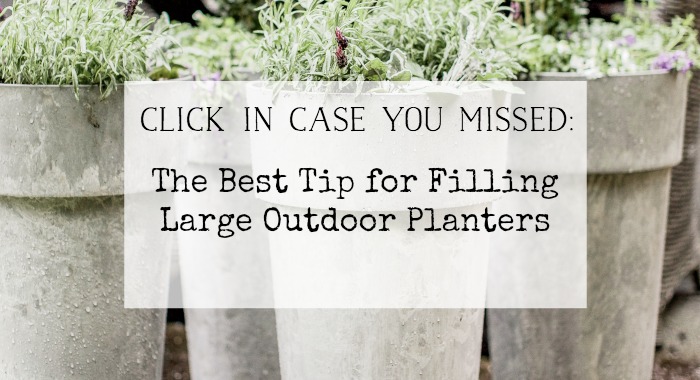 Coming TUESDAY:
On Sutton Place | Shabbyfufu | Ella Claire
Edith & Evelyn Vintage | Maison de Cinq | StoneGable