Bulletin Board Using Foam Boards and Fabric
How I made a lightweight bulletin board using foam boards and fabric.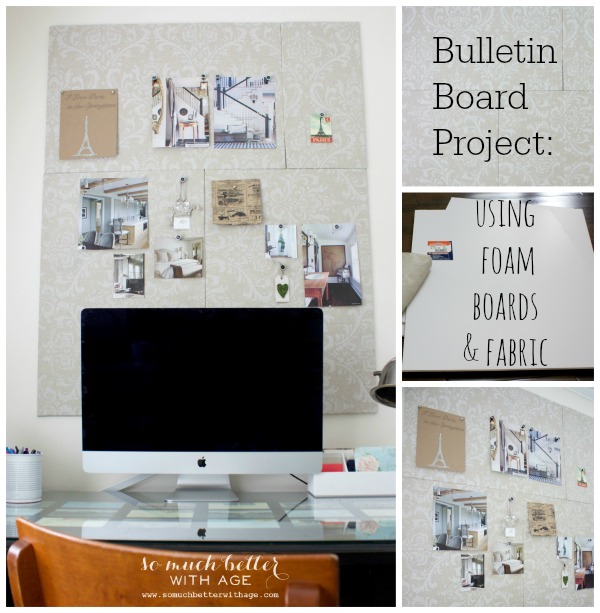 The other day I showed you that my office has goals. One of her goals was to get a large bulletin board up on the wall behind the computer screen.
I imagined a large one so I could pin all my beautiful inspiration photos to it. I knew it would be quite heavy if it was made from cork or wood and burlap so I tried to think of an alternate solution (why not, right?).
I use white foam boards sometimes for my photo shoots so I tried sticking a pin in it one day. Worked like a charm!
This is how to make a fabric covered bulletin board using foam boards!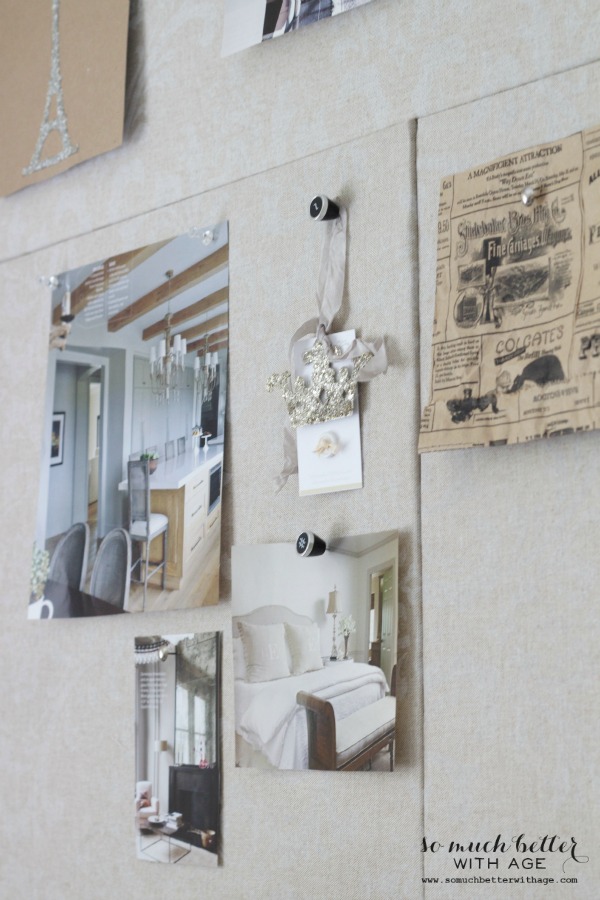 Here is the area I want to put up the bulletin board.
The pink washi tape wasn't cutting it. As you can see, they kept falling down hence the sporadic pattern.
First, I got this lovely fabric from Online Fabric Store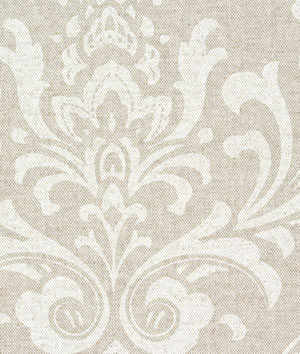 and four foam boards from my craft store.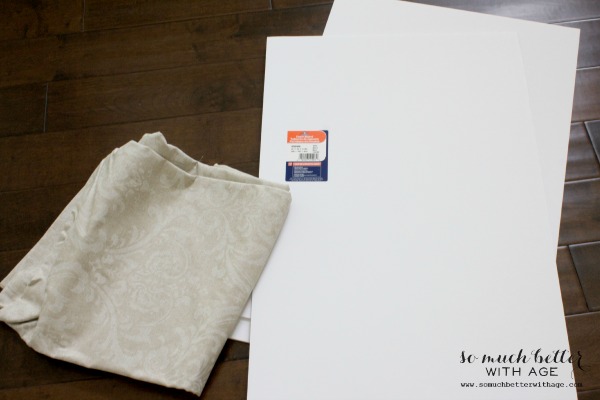 I wanted a large rectangle so I played around with the shapes. I cut one foam board to fill that gap with an exact0 knife.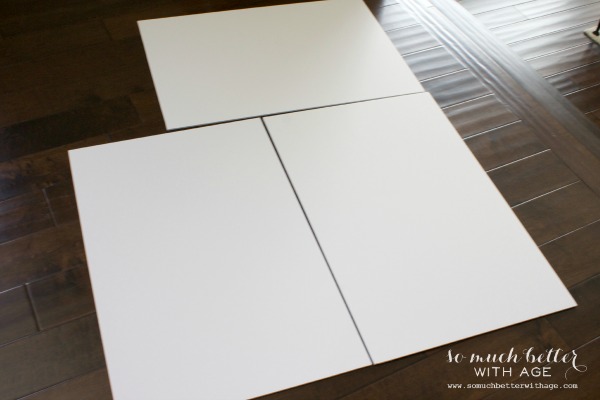 Next, I measured and cut the fabric for each board leaving an extra two inches all around.
I just hot glued the fabric down. Start with one end and then move on to the opposite end.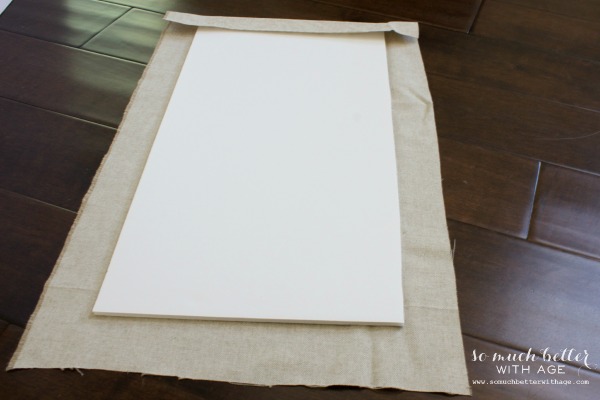 Finish your corners but tucking under and using more hot glue. You might need to cut excess fabric.
Hot glue a sawtooth hanger onto the back. This one was a little warped and it still worked fine.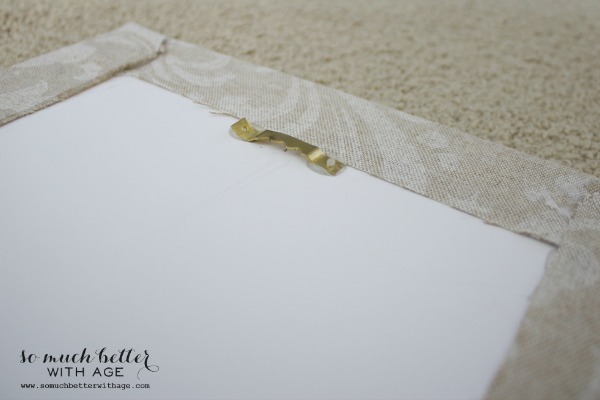 To figure out the nail placement, I used some spaceship wrapping paper.
Tape your spaceship wrapping paper to the bulletin boards and poke a pencil where you feel the hardware.
Then tape it up on the wall and hammer the nails directly through the spaceship paper.
Take down the paper and the nails will still be in place.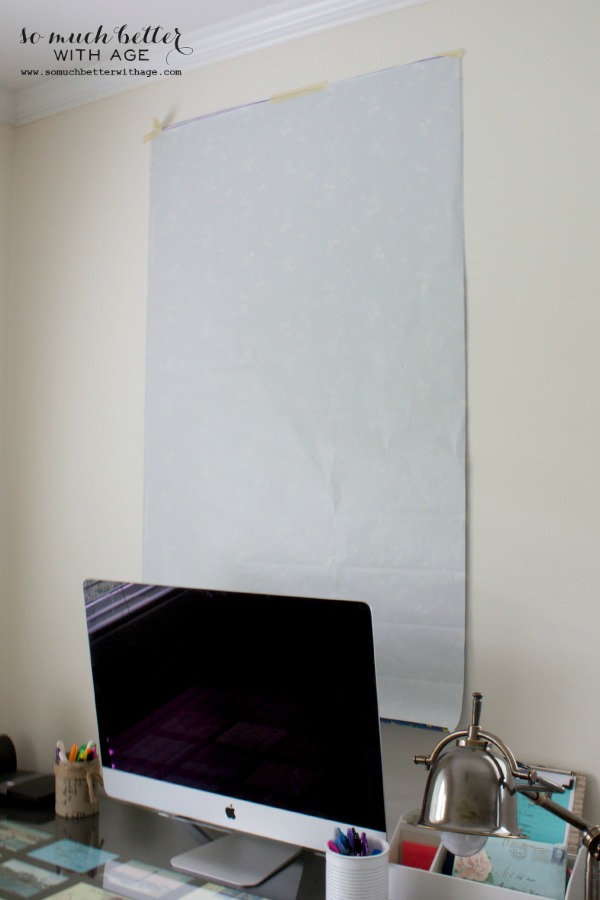 Now you can easily hang up your bulletin boards.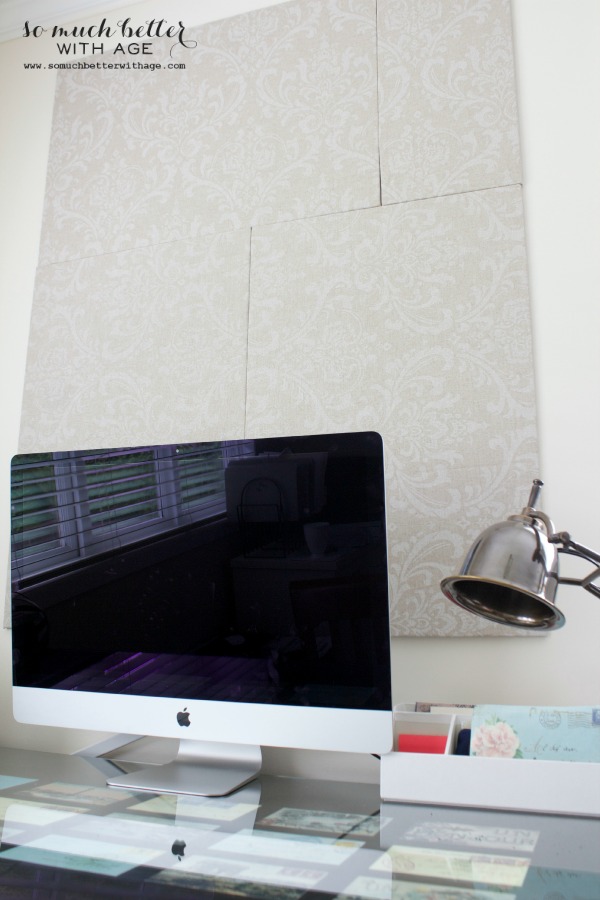 I love how it turned out! I was worried that the hot glue wouldn't hold the sawtooth hanger but so far so good!
Plus it helps that the foam boards are really light.
Of course I had to add my French Vintage inspiration.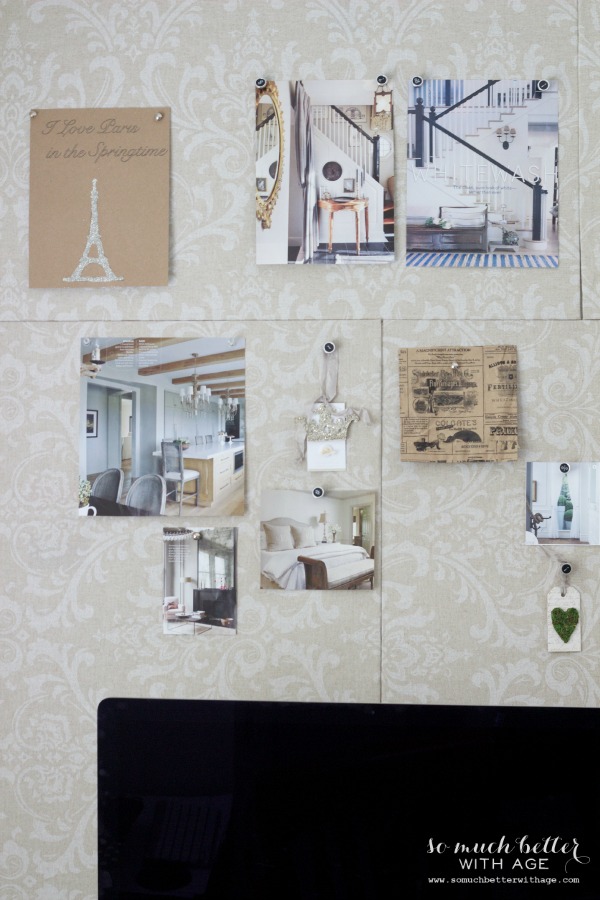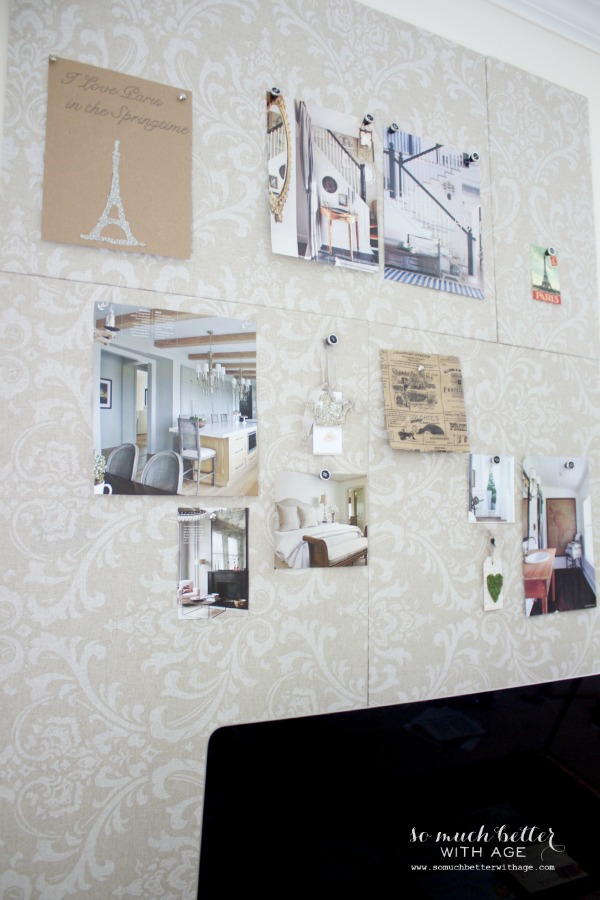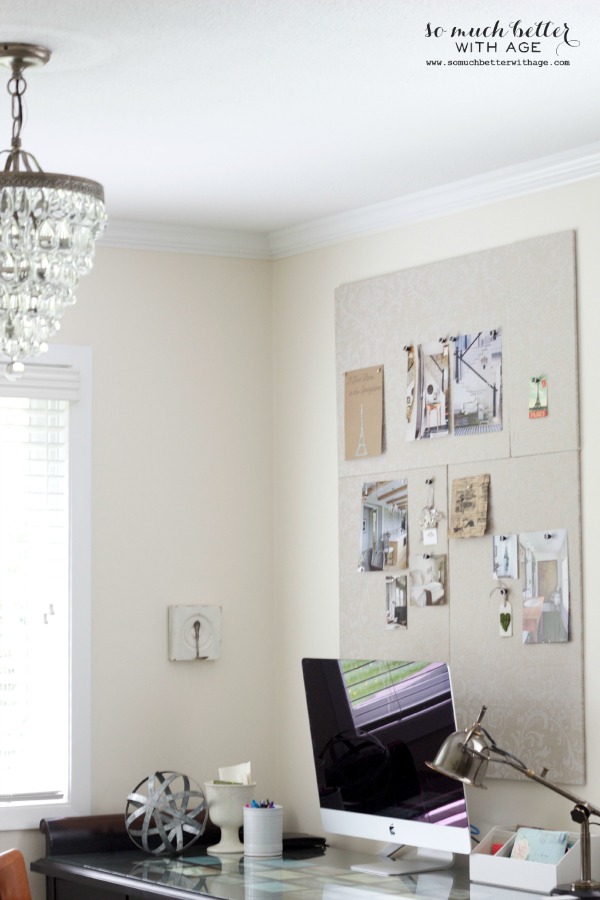 So now I can cross one thing off My Office Goals list. Hopefully I can tackle the other projects soon!
paint old bookshelf white
fix / sand/ paint desk
make fabric covered bulletin board
add another piece of artwork from City Farmhouse
sand chair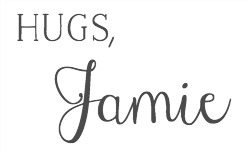 Disclosure: Thank you Online Fabric Store for providing me with the gorgeous fabric. All opinions are 100% my own.
Linking up to these parties