Classic Black Halloween Mantel Decor
This CLASSIC BLACK Halloween mantel decor IS PERFECT FOR those who love a classy minimal approach to Halloween!
Disclosure: This post may contain affiliate links. Please read my disclosure policy.
I think I'm completely obsessed with my new fireplace because I'm decorating it again in classic black Halloween mantel decor!
This fireplace is actually what I wanted in my previous house but it wasn't in the budget. As I compromise I just spray painted the brick on the fireplace.
Okay, so I've been through fall decor and now it's time for Halloween decorating!
Halloween Fireplace Mantel
Halloween is always fun for me because I get to use black. I love black (it is a neutral, you know) but usually its too dark for me.
But man does it go well with my light neutral decor! I love the contrast of the two colors!
There's lots of goodies to show you in this one area so let me give you a tour of my classic black Halloween mantel decor.
First, I kinda love these lantern bags I made. I turned them into a Halloween garland since I really wanted lots of white pumpkins on the mantel.

Then I cut them out and used vellum inside along with some flickering lights. You might have seem them flicker on IG stories yesterday.
So. much. fun!
I'll be posting how to make this simple Halloween craft next week so be sure to pop back and take a look.
I draped this creepy cloth over the vintage French mirror and wall sconces, super easy.
Then I poured some dark coloured melted wax over some candles. I know there are a ton of tutorials right now on Pinterest but I just melted some crayons in an old camping frying pan and poured it over the pumpkins. Easy peasy, and looks amazing.
The wax candles are actually LED flickering candles! They come with the candle holder too. So cool.
I used ostrich feathers to give it an extra pop of black and add lots of rich texture.
They were actually blowing in the wind from the candles in the crock. Such a cool effect.
Then I added floating candles and apples to one of my crocks filled with water. You know how obsessed I am with crocks.
These black lanterns come in a set which is convenient because you can't just buy one. The flameless candle is actually wax and it flickers too!
I don't know why I'm just new to this flickering plastic candle trend as I was always about REAL candles.  But these are just the best and a safe option for Halloween!
Okay, except for the floating candles. Those need to be real.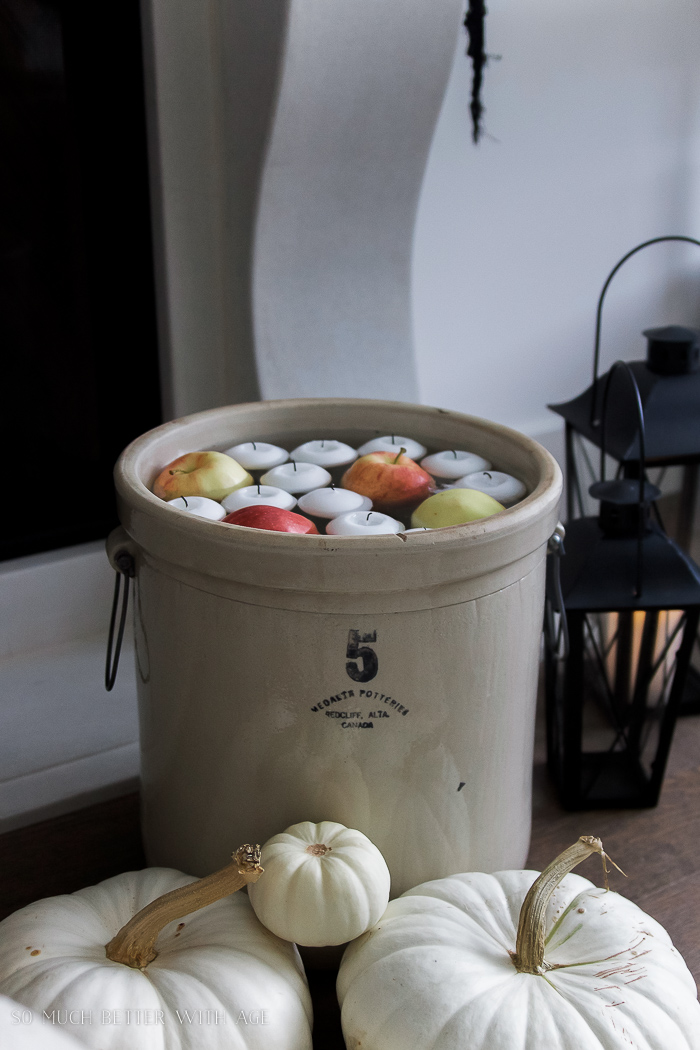 I hope you enjoyed me changing up my mantel again. And it's going to happen again at Christmas.
You are now officially warned.
Video:
Be sure to watch my short video on this Halloween decor!
Disclosure: Thank you Oriental Trading for providing the Halloween decor. All opinions are 100% my own. See my disclosure policy page.
Make sure to pin it for later!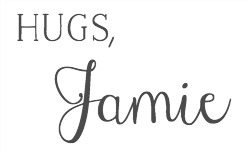 Click in Case You Missed:
Tarantula Halloween Printables
SaveSave