Closet Organization will never be the same with the Home Decluttering Diet.
So I'm still organizing my house. It takes so long to get everything the way you want when you first move in. I've lived her almost a year now and it's still not the way I want it.
Also, when you have a blog things take twice as long because you are documenting things along the way and it also means you have a lot of 'stuff' (think throw pillows and decor items galore and so much seasonal stuff!)
There is one thing that is helping me get motivated and that is this book that my friend Jennifer from Clean and Scentsible just published – The Home Decluttering Diet.
Let me show you how she is helping me whip my house in shape.

So Jen lives about an hour away from me near the town where I grew up so it's very cool that she just published a book.
I'm so freaking proud of her!
She is the QUEEN of organizing and cleaning tips so it's no surprise that she wrote such a thorough and amazing book.
Even before I started blogging, I followed her blog and she always has such great tips for organizing and decluttering your house.
She inspired me to tackle my kids' closets.
I had professional organizers added to all the closets in my house to make use of the small closets in each room.
Here is my daughter's closet. I recently purchased those pink bins from a dollar store. I had her clothes folded there but of course they would end up in a heap and drove me mad.
My 5-year-old daughter likes picking out what clothes to wear so it's always left in a mess.

I thought to make it a little more 'cute' and organized by adding some tags and baker's twine to the bins.
Just a simple touch to know what is in each bin. If I was super creative and had more time, I could add photos or drawings of what was in each bin as well but this was definitely the quicker route.
She does have a dresser I recently restored where most of her clothes are stored like leggings, pants, shirts, undies, socks and PJs. But with her activities, she seems to have a LOT of clothes.
So I labelled bins with:
skiing / dance / swim / play / painting / sweaters / uniforms.
Another closet I completely tackled and made sure everything had its place when I moved in was this hall closet by the bedrooms upstairs.
When I first moved in, I had so many bathroom boxes. Because I lived in an apartment going through the divorce, I took everything I didn't use and put it in storage. And some of those boxes were bathroom boxes.
So I organized this closet with all the bathroom stuff and when I was all done, I found 3 more bathroom boxes!! I was like nooooooo.
I took everything back out and laid bathroom items all over the floor and completely decluttered. I touched every single item and asked myself if I need it or if it's expired and then tossed a lot of it.
Everything is in this closet now. I have a very tiny master ensuite that just holds my makeup and essentials and the kids' bathroom just carries their essentials so this closet is it.
This closet only came with 2 or 3 shelves so I ordered a few more to make sure everything had it's place.
Jennifer's book goes into so much detail about how to declutter, what you should declutter, how to organize and tutorials on how to make some great projects for around your house.
Her 30 Day Detox Diets are the best (and no, she's not talking about food!) and she holds your hand through every step and how to achieve a clean and lean house.
You can purchase Jen's book through Amazon.com and .ca, Barnes & Noble, Indie Bound and Books-A-Million.
The Home Decluttering Diet (*affiliate link)
Jen's blog – Clean and Scentsible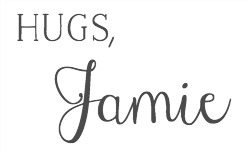 Click in Case You Missed:
Kitchen Cupboard and Drawer Organization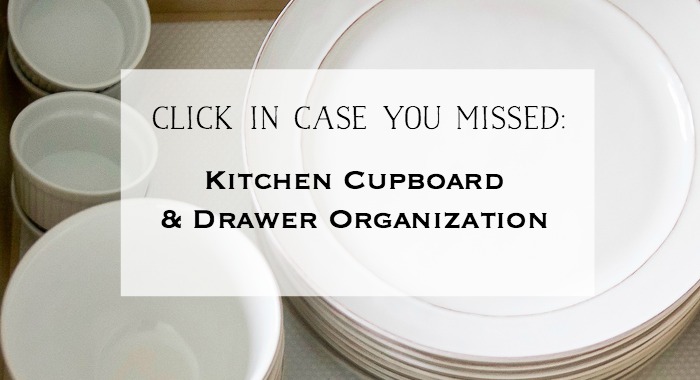 Organizing Kids' Keepsakes – Birthday Cards with Free Printables
SaveSave
SaveSave