These co-parenting schedule printables are the perfect way to keep both households running smoothly.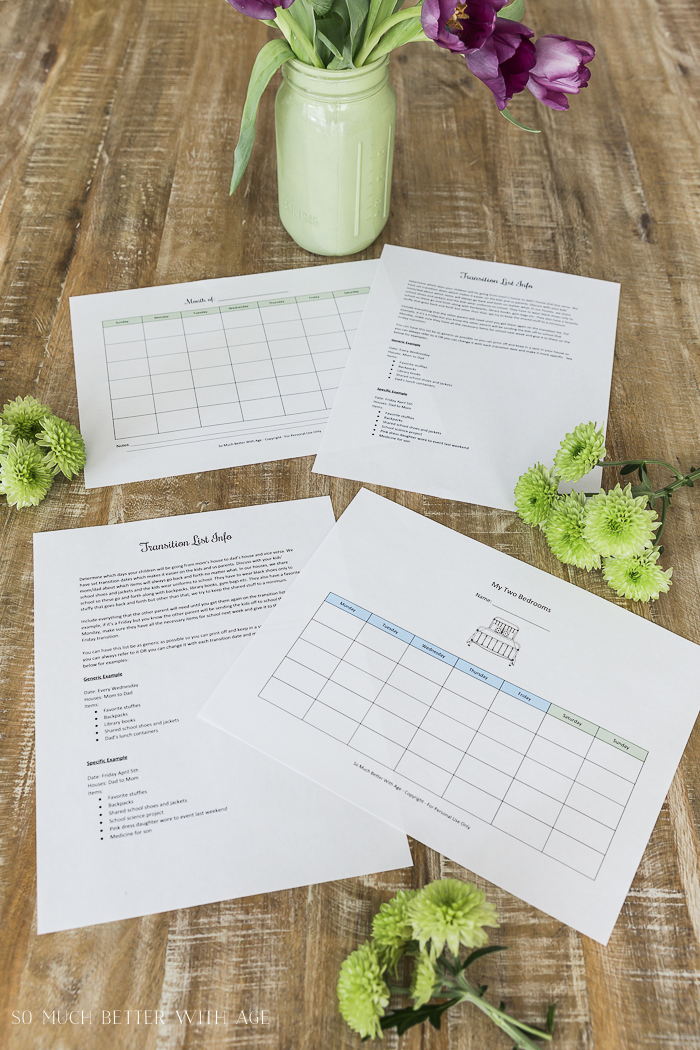 Our family has been divorced now for over three years and making the transition for the kids as comfortable as possible has been our most important goal.
Scheduling who and what goes to each household can be a challenge and frustrating at times. And if the parents are frustrated, the kids will feel it. I think having a set schedule is so important for everyone involved. Change is not a bad thing, we want to develop resilience in our kids, but scrambling for items before you head out the door is not my idea of resilience, that's just stressful.
I've made some printables that you can download for free that will help your family have less stress when it comes to coordinating schedules and keeping track of all the kids' stuff.
The Monthly Co-Parenting Schedule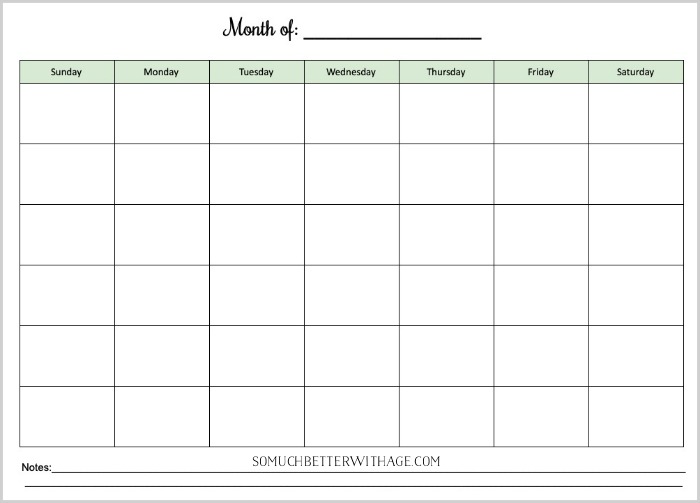 On my fridge, I keep a general monthly calendar with MOM and DAD written on it so the kids (and us parents) know which days they will be at mom or dad's. It helps to have a quick glance when making appointments and for the kids to see every day what is coming up for the week. My kids love to know what is happening the next day and it relieves anxiety when they can see exactly what's happening. They also know that generally they are always at mom's house on specific days and dad's house on specific days and the weekends alternate. This schedule works out well for all of us right now.
Get the Kids Involved
To help the kids' get involved, it's nice for them to have their own schedule that they can fill out or if they are younger, you can help fill it out with them or use different coloured stickers, a different color for each parent.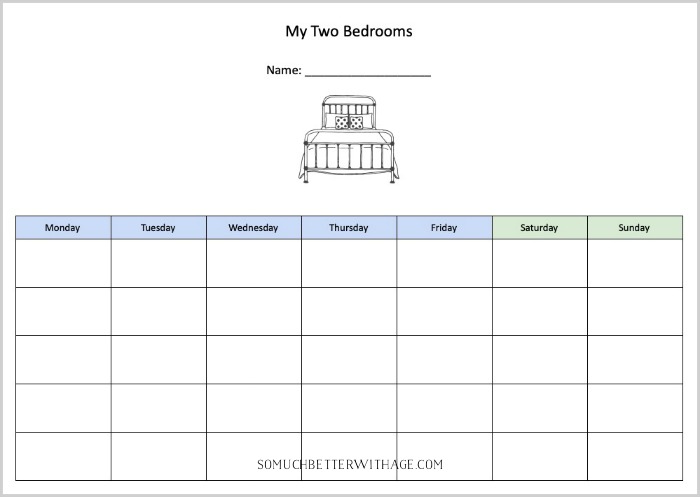 I also keep a typed up transfer list on the wall in my laundry room knowing exactly what items need to be transferred on transition days.
You can make your list as generic or specific as you'd like. My printables come with an information sheet on how you can fill yours out to best suit your households.
Keeping Track of Kids' Clothing
Keeping track of the kids' clothing is a big one for us.
In our households, we share school shoes and jackets for school. The kids wear uniforms to school so it makes life easier for keeping track of clothing.
We of our kids has 5 sets of uniforms and I divide them up equally between our households with extra socks and tights and shirts. Then I made a list of how many items of each we have and if I have extra, I can just count up what I have and send the extras to their dad on transition days.
When the kids come to my house and they are wearing clothes that are from their dad, then I put them aside and have them wear them again when they go back to their dad's house or give them to him on the next transition day. Apart from their school outfits, we each buy their own clothing, socks, underwear, swim suits, running shoes, that sort of thing. We try to keep their clothes from each household going back to each household but we don't worry about socks and underwear. Every now and then I go through the kids' closets and if I have too much, then I send them back on a transition day.
When we take the kids on holiday, we might ask the other parent if they have any extra swim suits, sandals that sort of thing so we do share other things from time to time.
Generally we keep things separate and I sometimes just keep an ongoing list of items that I know are at the other house. Play clothes I'm not worried about but if I bought a nice new dress, I'll want it back at my house and vice versa.
The most important thing to note (and I always reiterate this to my kids) is that all of these items belong to THEM. We just try to keep it separate or else one household will end up with everything and the other household will end up with nothing if we don't sort of keep track. I let them wear what they want on transition dates, but I make a note on my transition list in case we all forget. There's nothing worse than having your kids feel like they are property when we become overly concerned about their clothing items.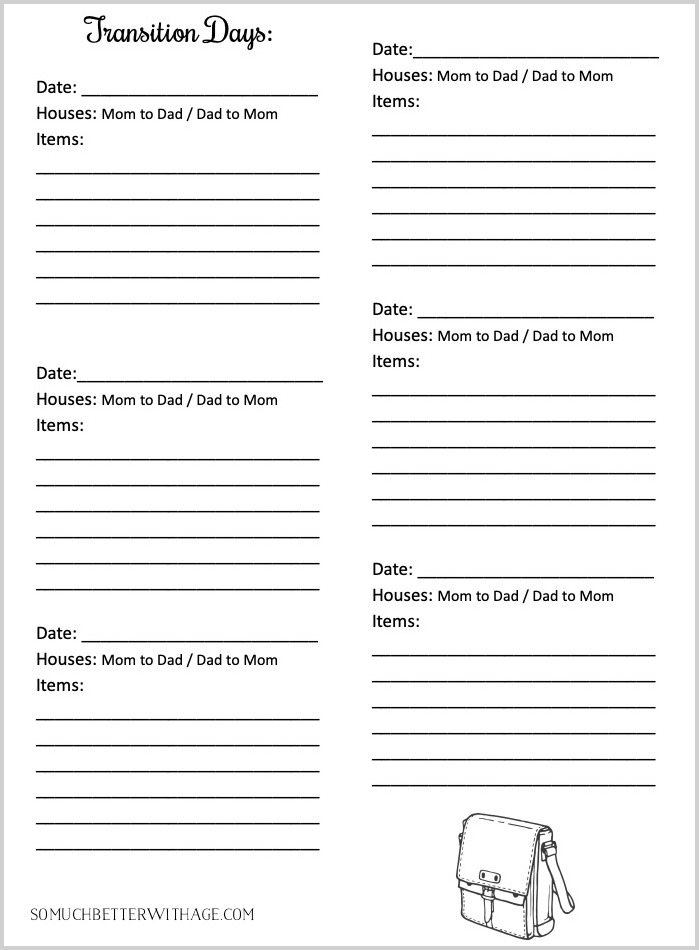 Equipment for Kids' Activities
At first we thought we would share bikes but that would be one more thing for us to transfer on transition days so we keep our own bikes at our own households. For activities that they are involved in like soccer, we buy one set of cleats and uniforms etc. (exactly what you'd have if you were in one household) and we make sure that these items are kept in one bag and easy to transfer on a transition day.
For my kids' piano lessons, I photocopy the sheet music they are working on and send it on transition day.
Transition Days
Me and my kids' dad have done a lot of divorce coaching and co-parenting schedule meetings (a LOT!). We've learned a lot along the way and have both come far.
Although these lists show a lot about how to keep track of all the stuff, remember that it's most for us parents. The best piece of advice that we received for transition days was to really collect or receive your children. When it's time for my kids to show up, I make sure that all my attention goes to them for at least the first 20 minutes. Even if they don't want to share anything with me, I'm kinda just around and not busy so I can have them adjust again. Every transition seems to take a bit of adjustment.
When I open the door, I make sure they are met with a big smile and big hugs and because we have these schedules and lists prepared ahead of time, it's mainly a matter of saying hello and thanks to the other parent and not a lot of figuring out needs to happen so it's all about the kids.
It's bittersweet not having my children 100% of the time. When I don't have them, I use that time to schedule appointments, meet up with friends, and get lots of work done. I miss them terribly but I also know that I'll be a refreshed mom when I do see them and I can give them all my attention.
I truly hope that this information along with the free co-parenting schedule printables help you and your households.
I know every situation is different and difficult but the smoother we can make it for the kids, the easier it will be on us too!
Printable:
To download these printables, subscribe to my newsletter.
If you are already a subscriber, you'll have access to the printable in your inbox.
Make sure to pin it for later!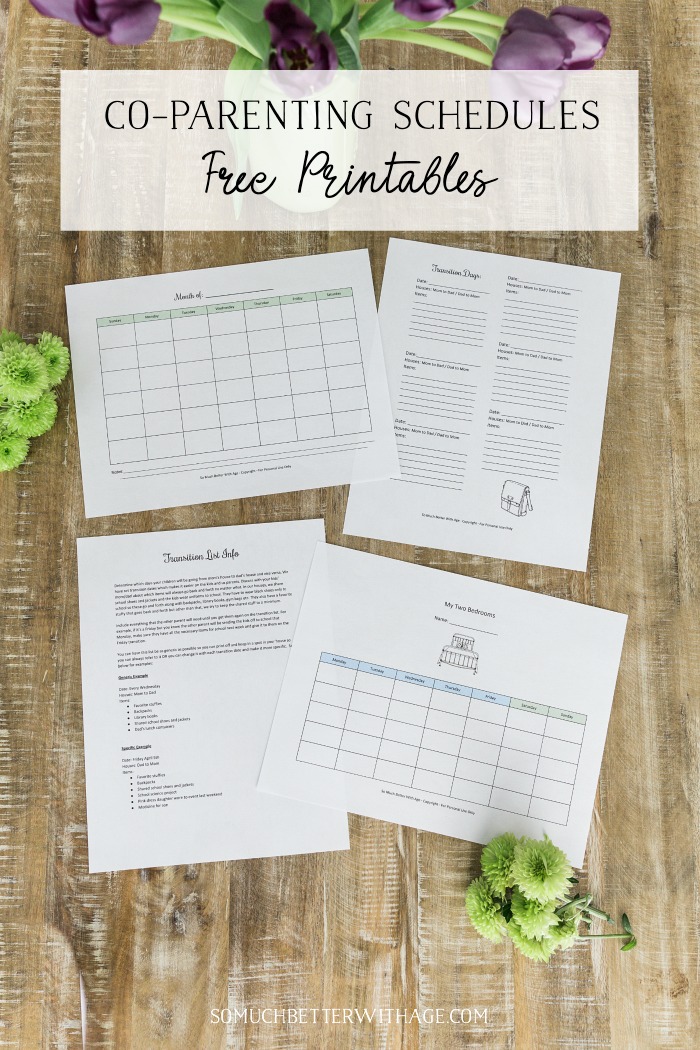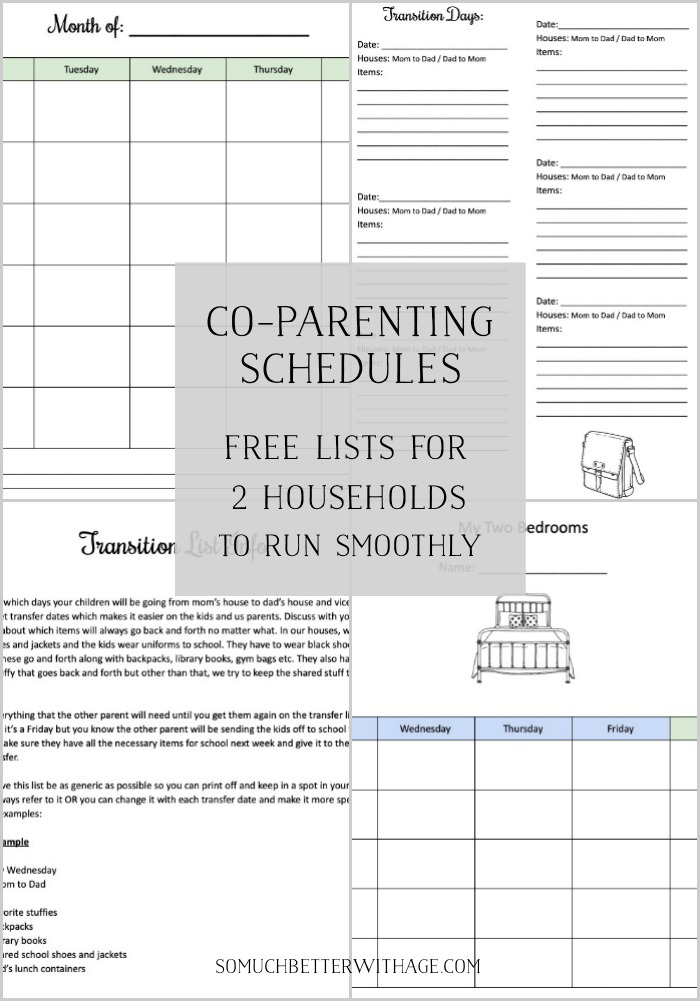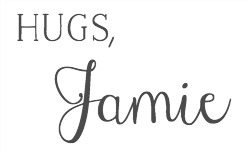 Click in Case You Missed: