Do you want a foolproof way to decorate with color? Follow this color theory series to learn more. Today it's all about complementary color scheme!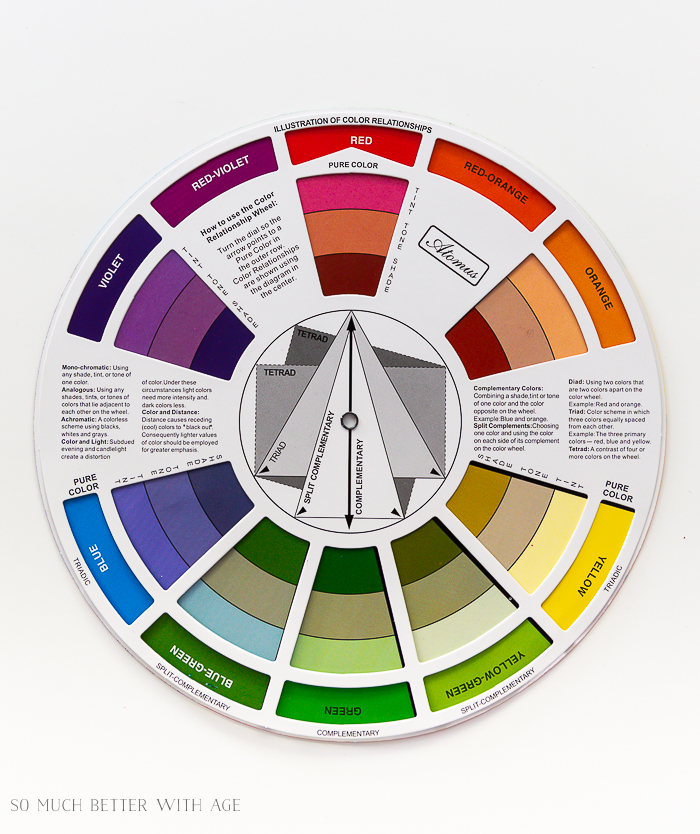 This post contains affiliate links for your shopping convenience. Click to read my full disclosure policy.
Continuing on in our color theory series, I'm going to share with you a complementary color scheme in interior design. To learn the basics of color theory, make sure to read this article first.
What is a complementary color?
Complementary colors are the complete opposite colors on the color wheel and it's no wonder when we see navy walls with browny/orange leather couch or chairs that it looks soooo good!
Complementary Color Scheme Examples
orange-y brown and blue
When you look at blue on the color wheel, you'll see the complementary color is orange. Full chroma blue and orange colors do look good together but it may not be what you want to decorate with but the value of the color in lighter tints, tones and shades will give you lots of options to decorate with. Just look at the beautiful blue and orange complementary color schemes below.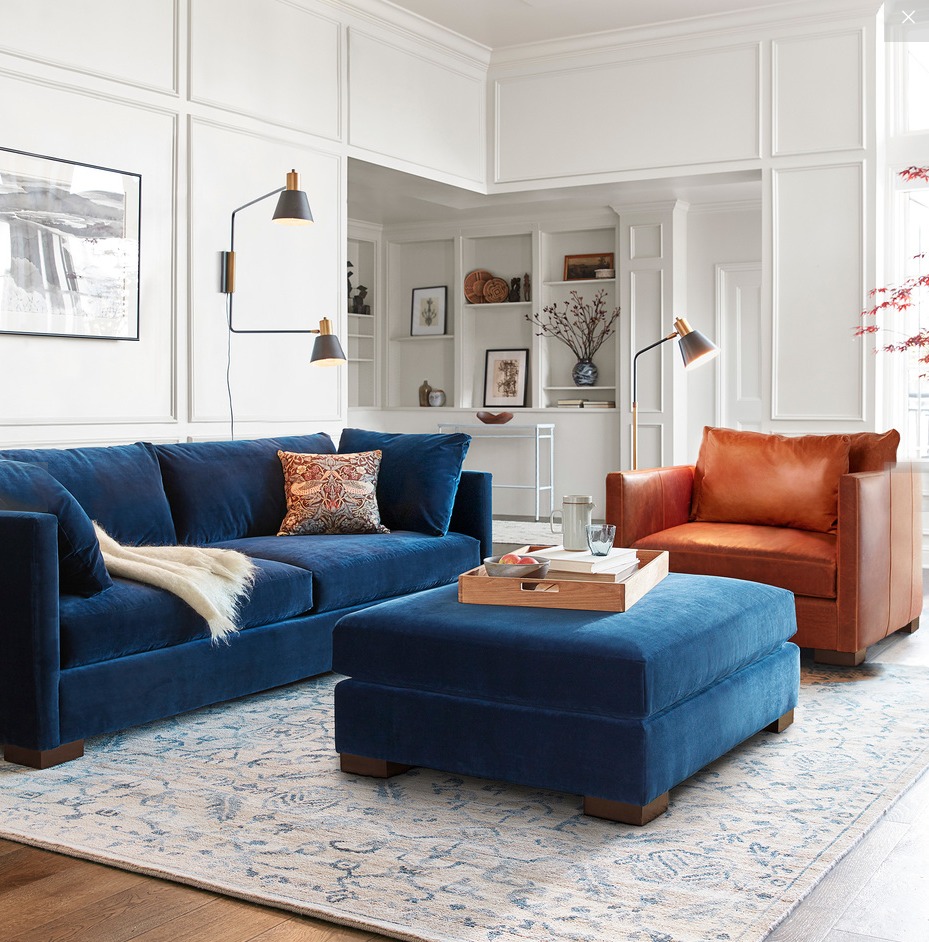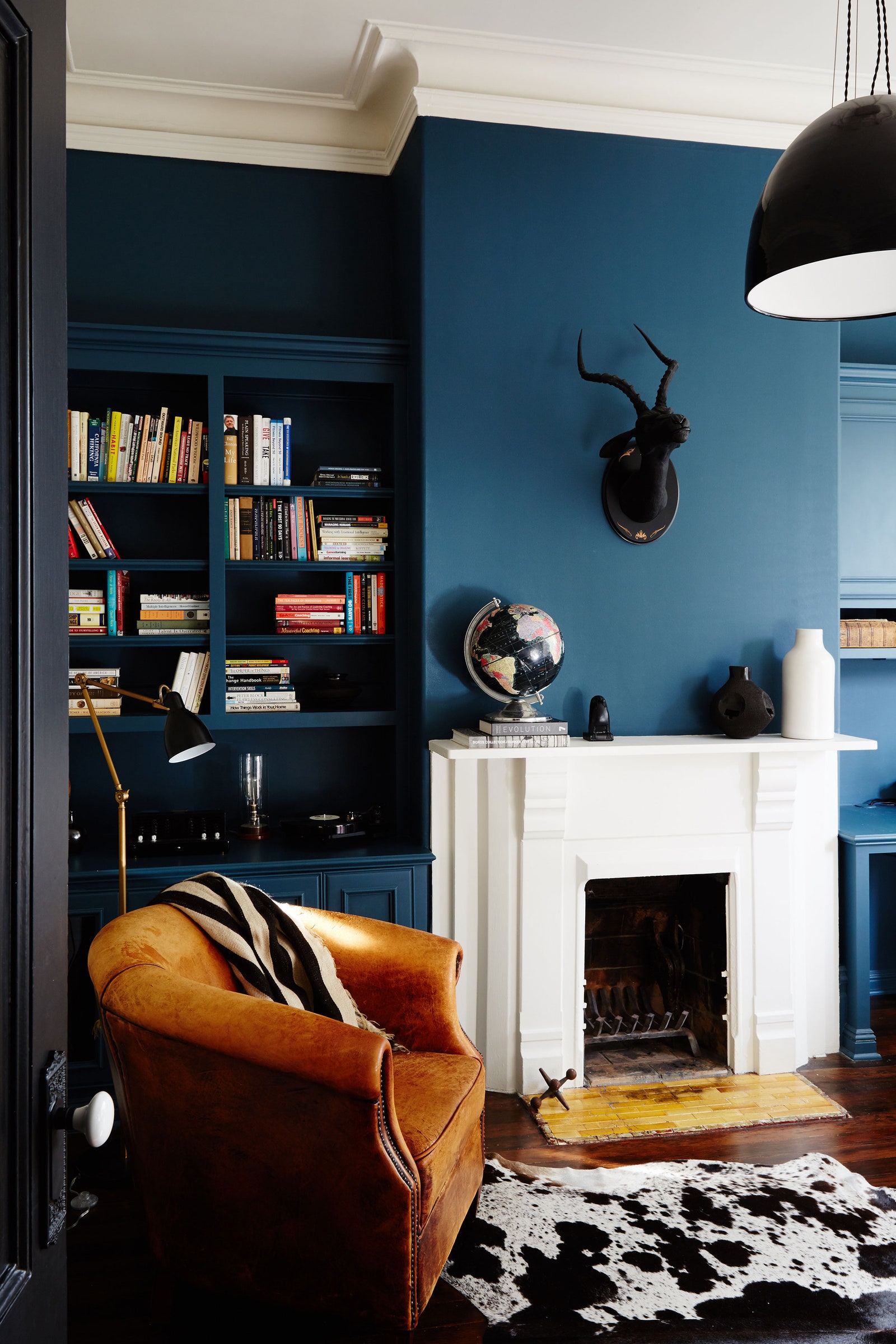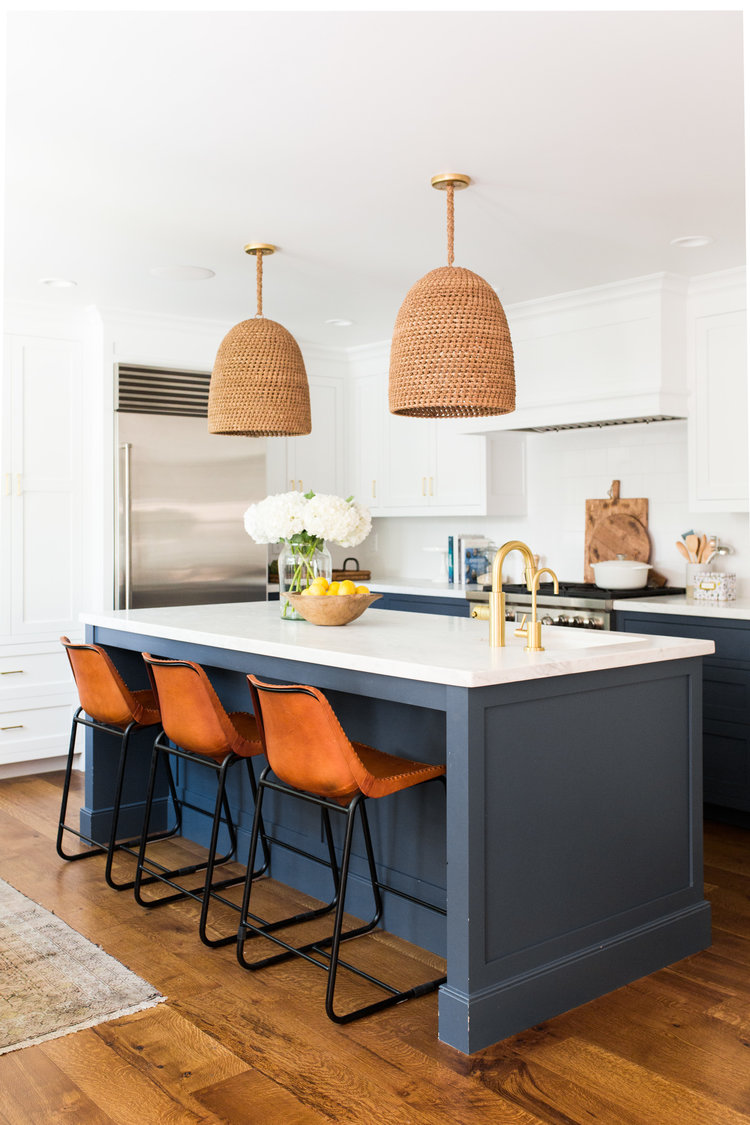 Mint & pink
Red and green are opposite (complementary) colors on the color wheel and if we decorated our homes in full saturated chroma red and green, we'd be celebrating Christmas all year round!
But if we change the value of those colors (the lightness or darkness) and changing the tint (adding white), tone (adding grey) or shade (adding black) to the colors, we get entirely new colors.
So mint and pink is in line with the red and green complementary line.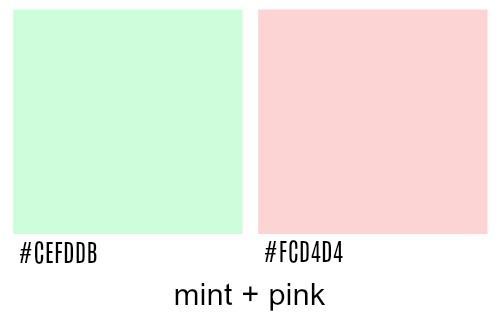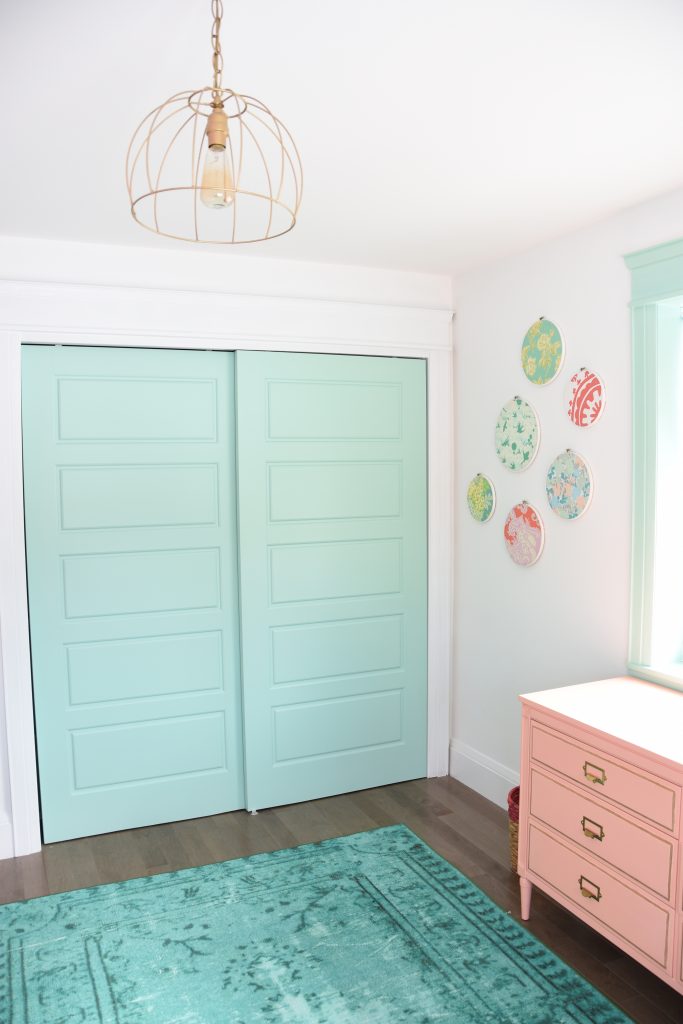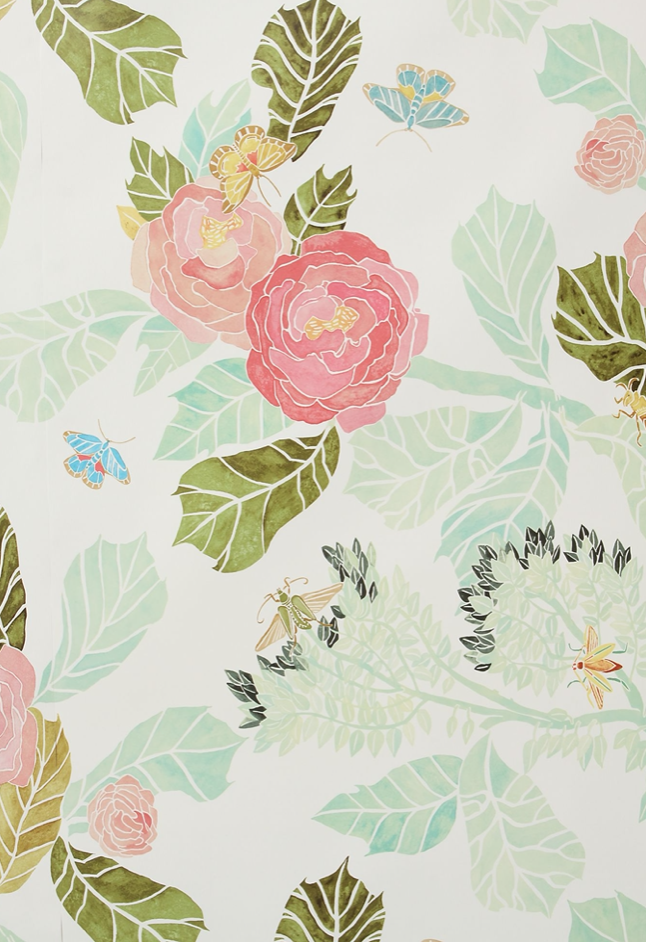 Turquoise and Coral
Turquoise and coral line up with the blue-green and red-orange colors on the color wheel. Such a beautiful color scheme!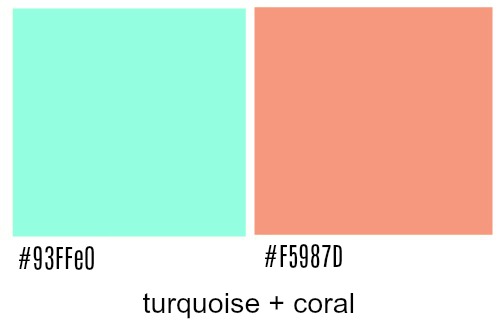 green and purple
Green and purple are in the yellow-green and red-violet complementary color line.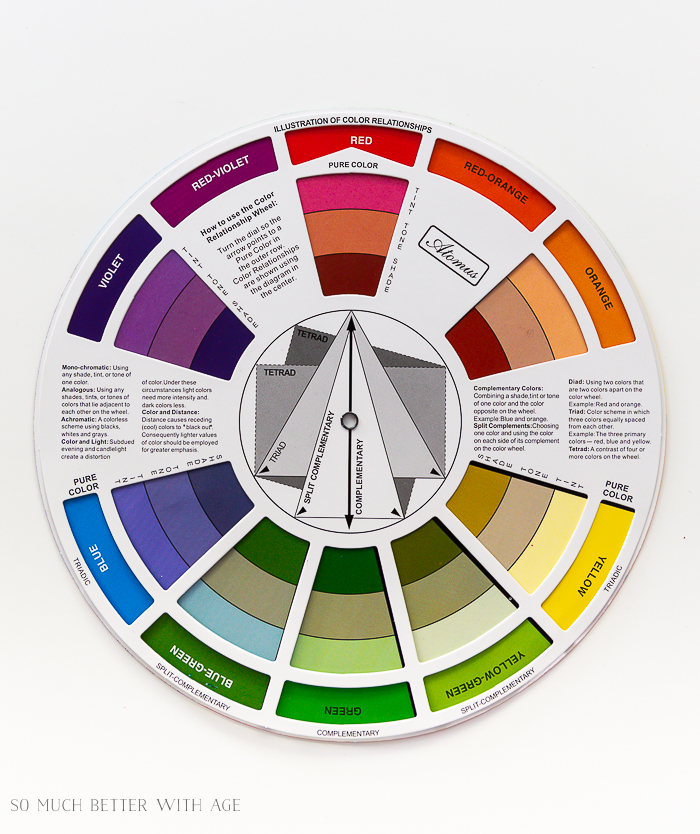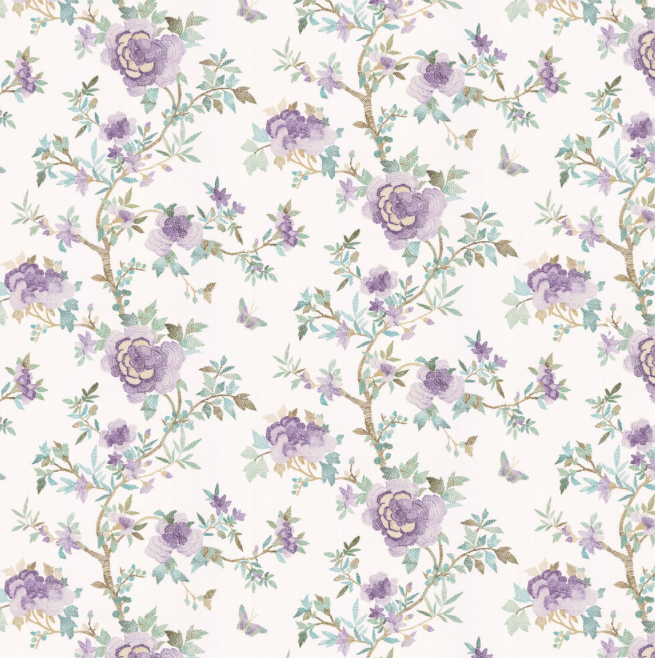 Perdana – Nina Campbell wallpaper
Lilac and yellow or Gold
This beautiful lilac and muted yellow are in the violet and yellow complementary color scheme.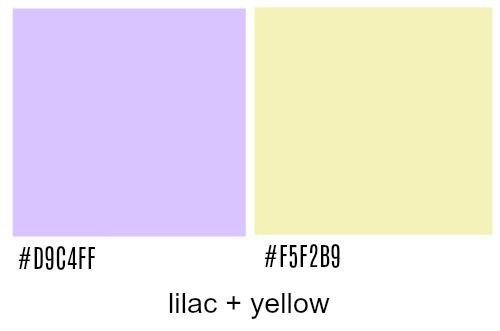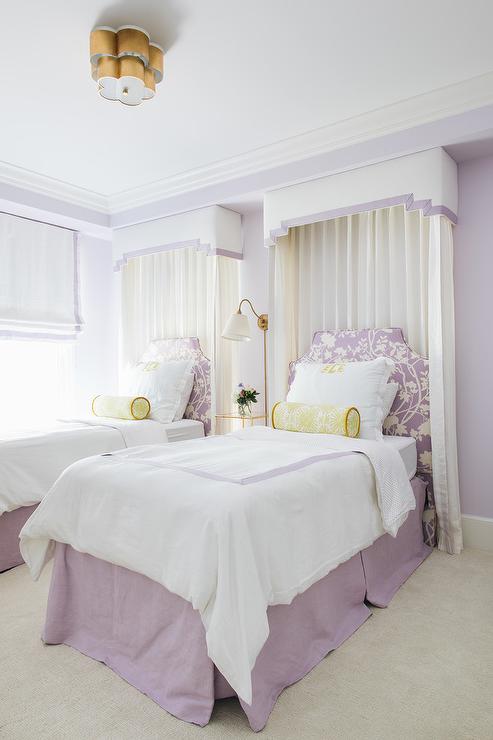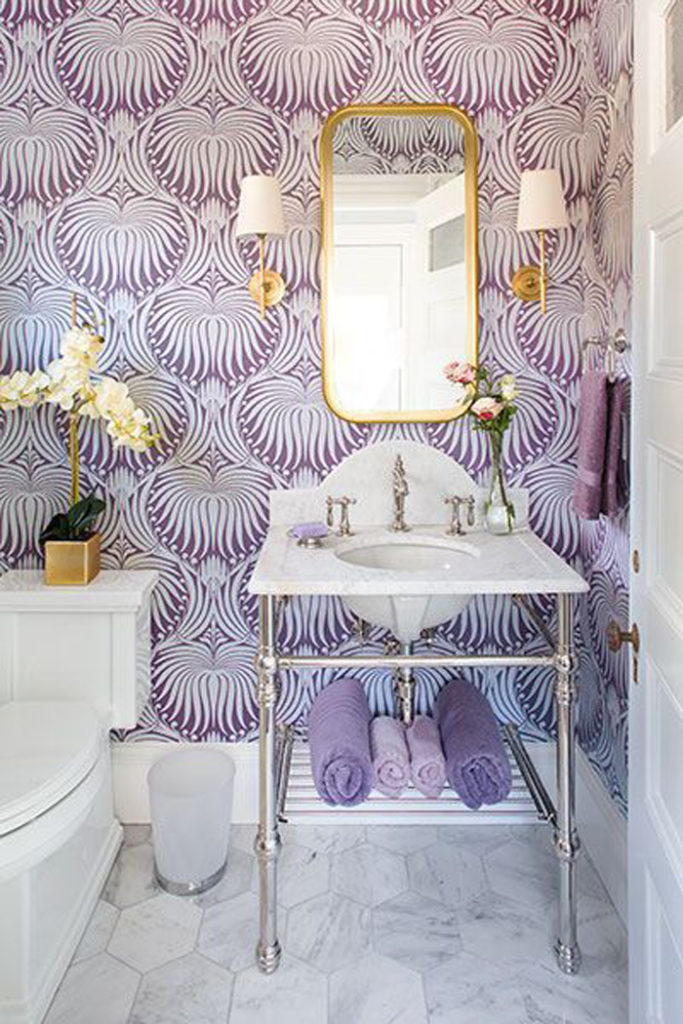 Style at Home via This is Glamorous
It's no wonder that all these colors look so good together!
I hope you had a fun time learning all about complementary colors in interior design.
I'll be sharing more color schemes or harmony groups coming up soon!
Make sure to pin it for later!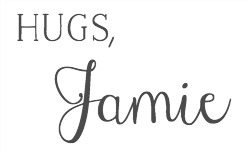 click in case you missed: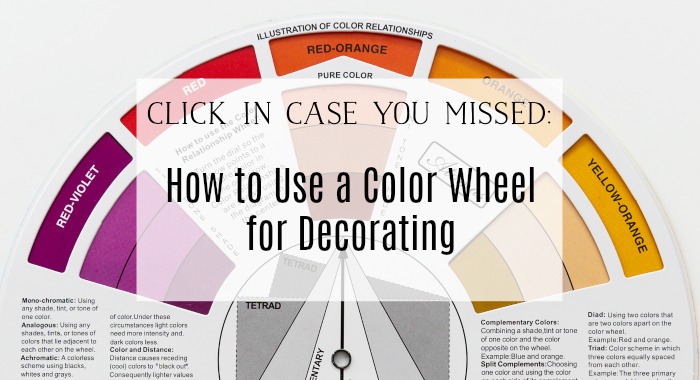 Dining Room Sample or Design Boards