How to easily update the look of your couch.
I've always wanted an English roll arm couch.
When I found one on Craiglist, I snatched it up immediately.
 I bought it for a couple hundred dollars knowing I'd have to recover it. Totally worth it!
Here is the BEFORE:
At first I was going to find someone to make a slipcover but in the end I thought a full reupholstery job was in order and I didn't want to attempt to do this on my own.
I really wanted a light linen but my upholsterer advised me against it since we have two small children.
I'm loving how it looks newly reupholstered.
My baby girl's a photo bomber 😉
Love the curves.
I'm so happy with the way it turned out.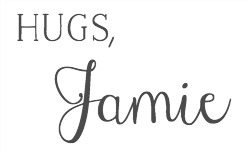 Sources:  Grey velvet pillows – West Elm / three natural pillows – RH / Ottoman -Home Sense.
See all living room posts: