Here are 12 creative Easter decorating ideas to inspire you.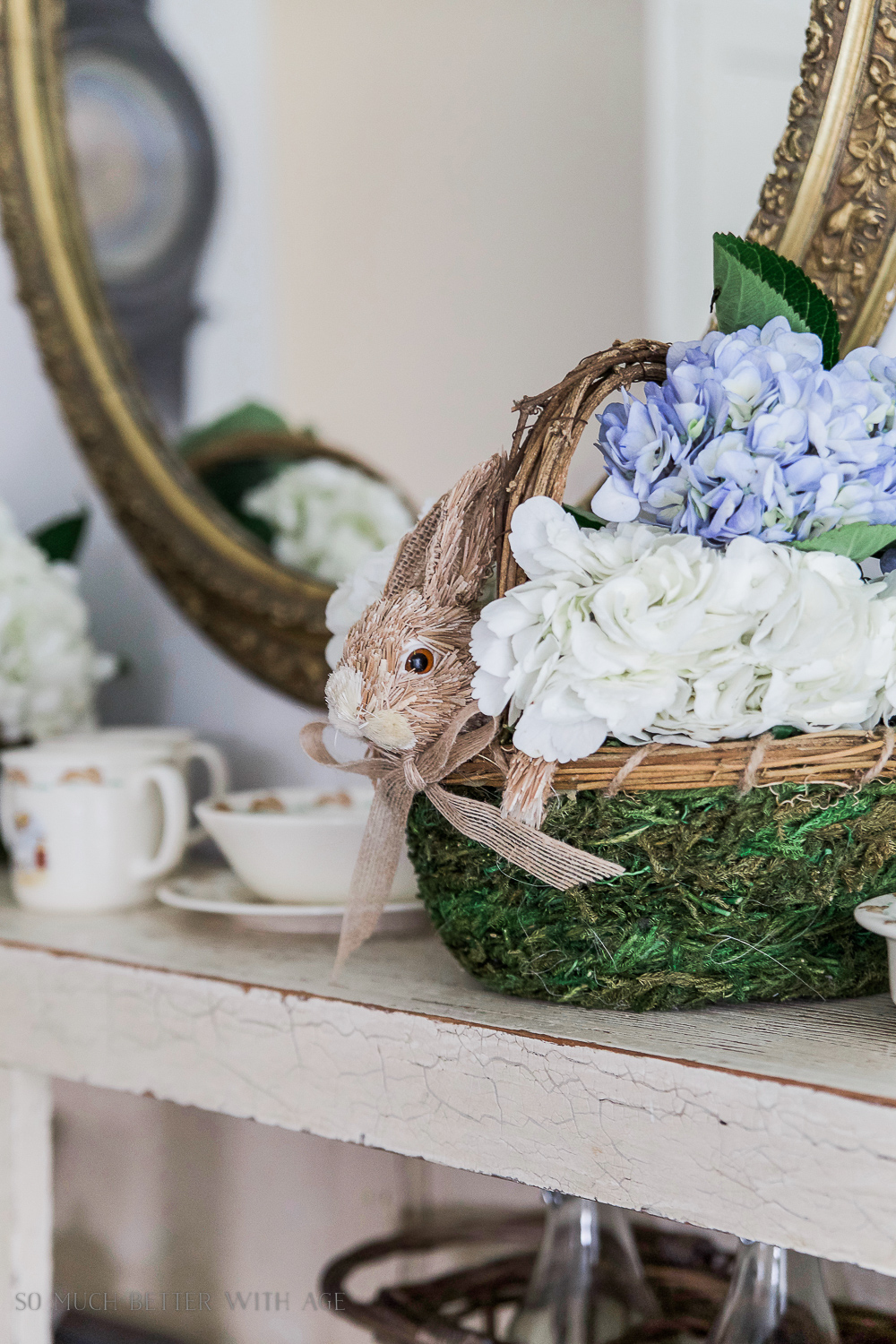 I love thinking of creative ways to make Easter decor for my home. There are so many fun ideas just waiting to happen with everyday items from around the house.
Let me know show you 12 of my creative Easter decorating projects/ideas you can easily replicate at home.
This idea came about because I had this variegated twine on hand. How cool that you only need one long piece of twine per egg!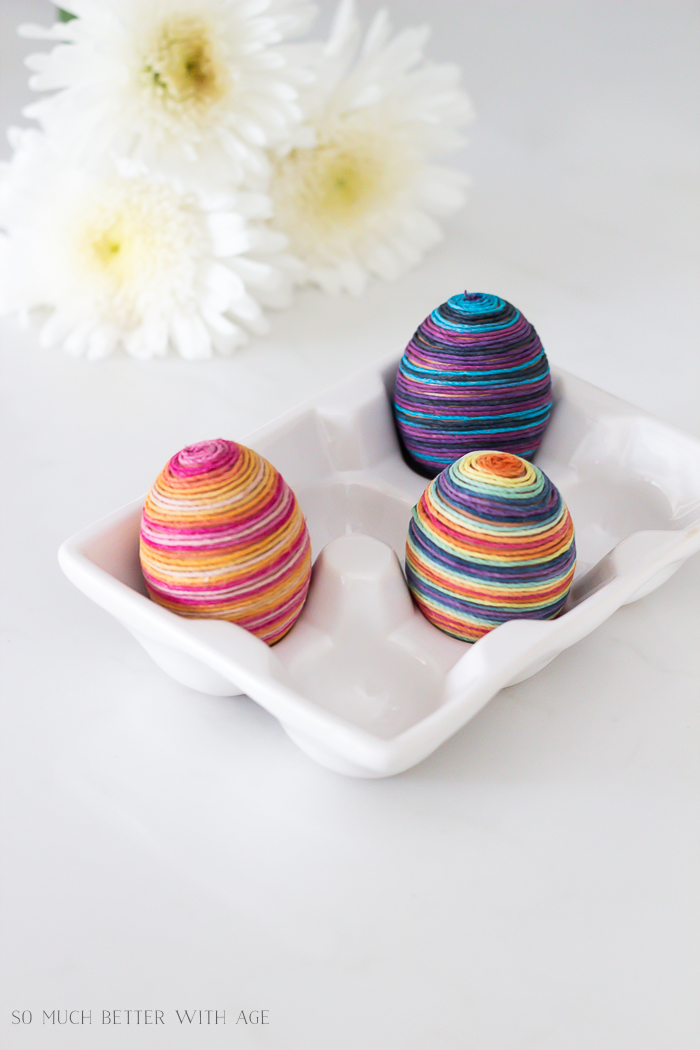 Making an Easter dinner that your kids are actually going to want to sit at can be a challenge. This table was decorated only using items I had at home and some dollar store foam stickers!
There's nothing easier than just downloading a free printable sign and hanging it with cute ribbon for decor.
How cute would this be hanging on a wreath, on a mirror or on a front door to welcome guests?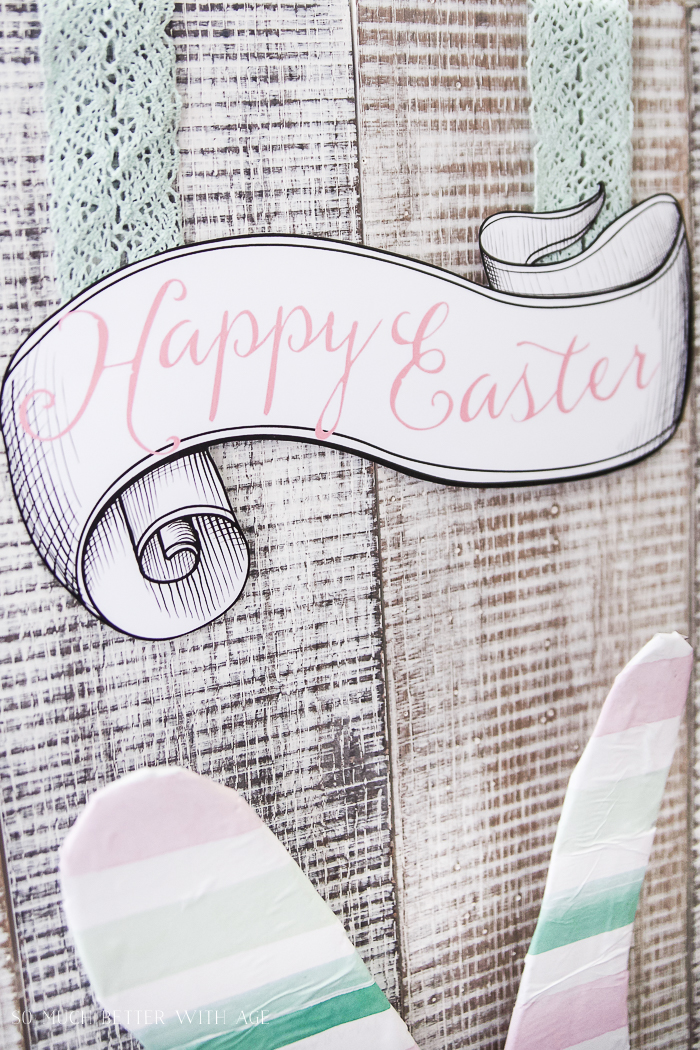 I share all the steps on how to make this from sign from the free printable,'Happy Easter' garland and pallet sign.
Put these on your Easter table and your guests will be wowed! Keep them for display for each year or add real Easter eggs to them and give to your dinner guests as gifts.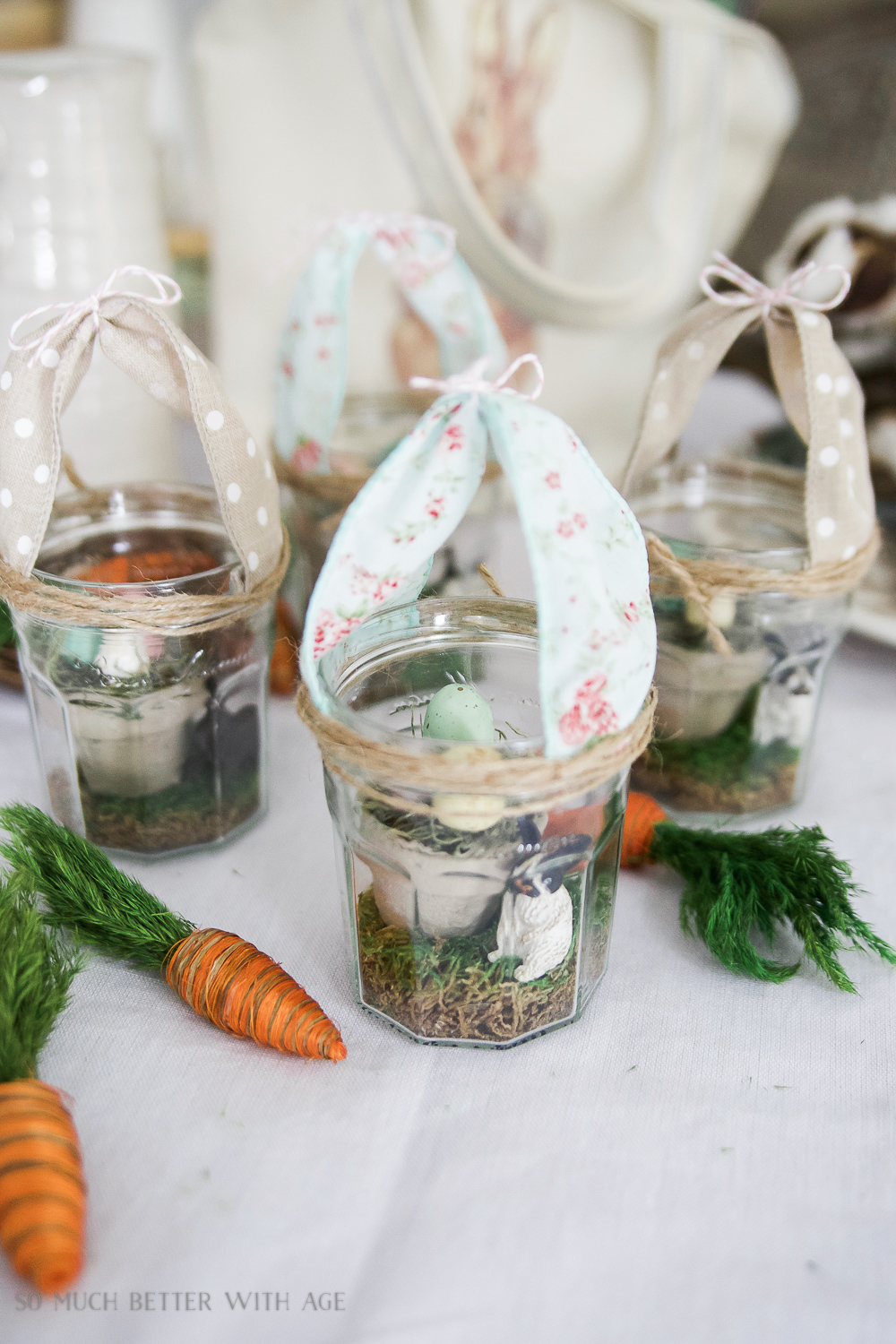 Using a stick from the backyard and some of my vintage Easter eggs, this garland was fun to put up against a window for Easter decor.
This was so much fun to create. Using a French bottle drying rack (now they are sold as mug racks or mug trees), I created a floral centrepiece with Easter egg ornaments.
So many possibilities on how you could create this anytime of the year.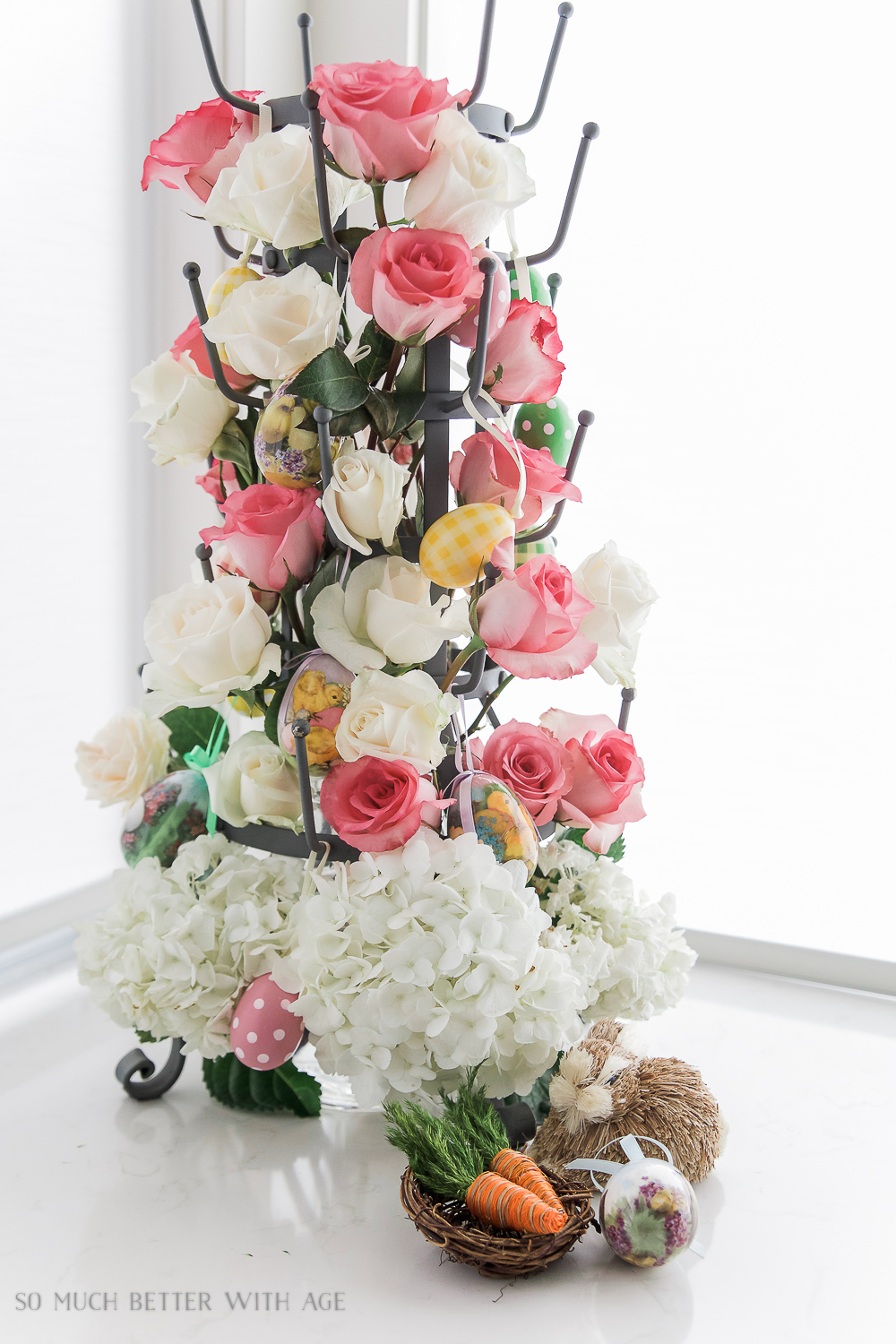 Why is it so hard to find the perfect shade of robin's egg blue? I played around with a bunch of different colours and came up with the perfect one!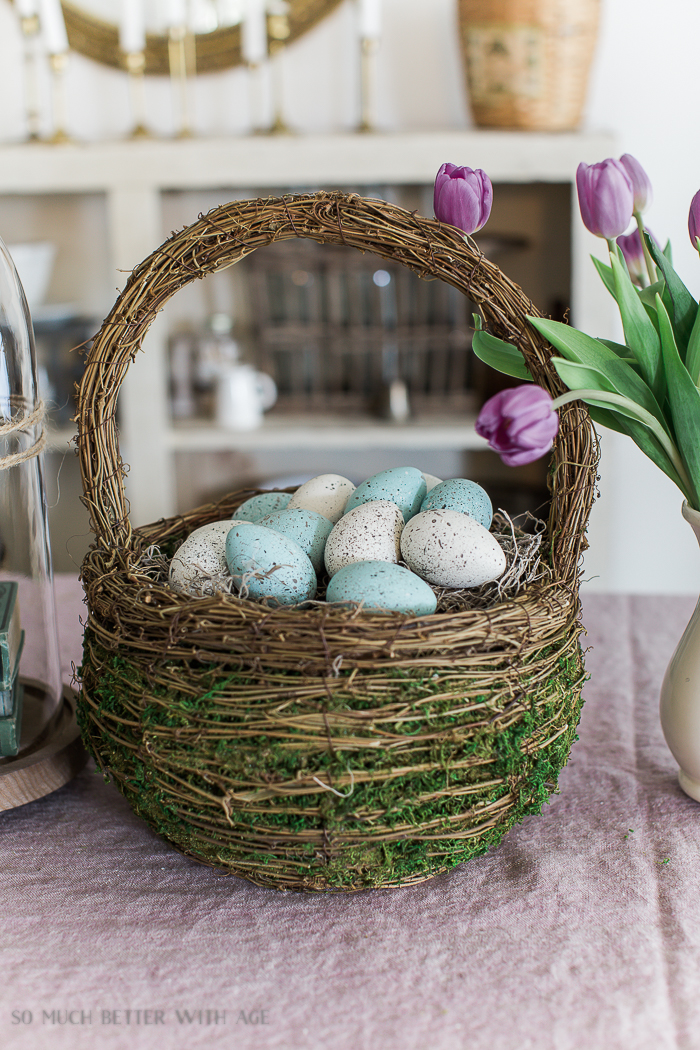 I show you step-by-step on how to create this Peter Rabbit inspired Easter table. I used so many items I had around the house including a bunch of carrots for that cloche 😉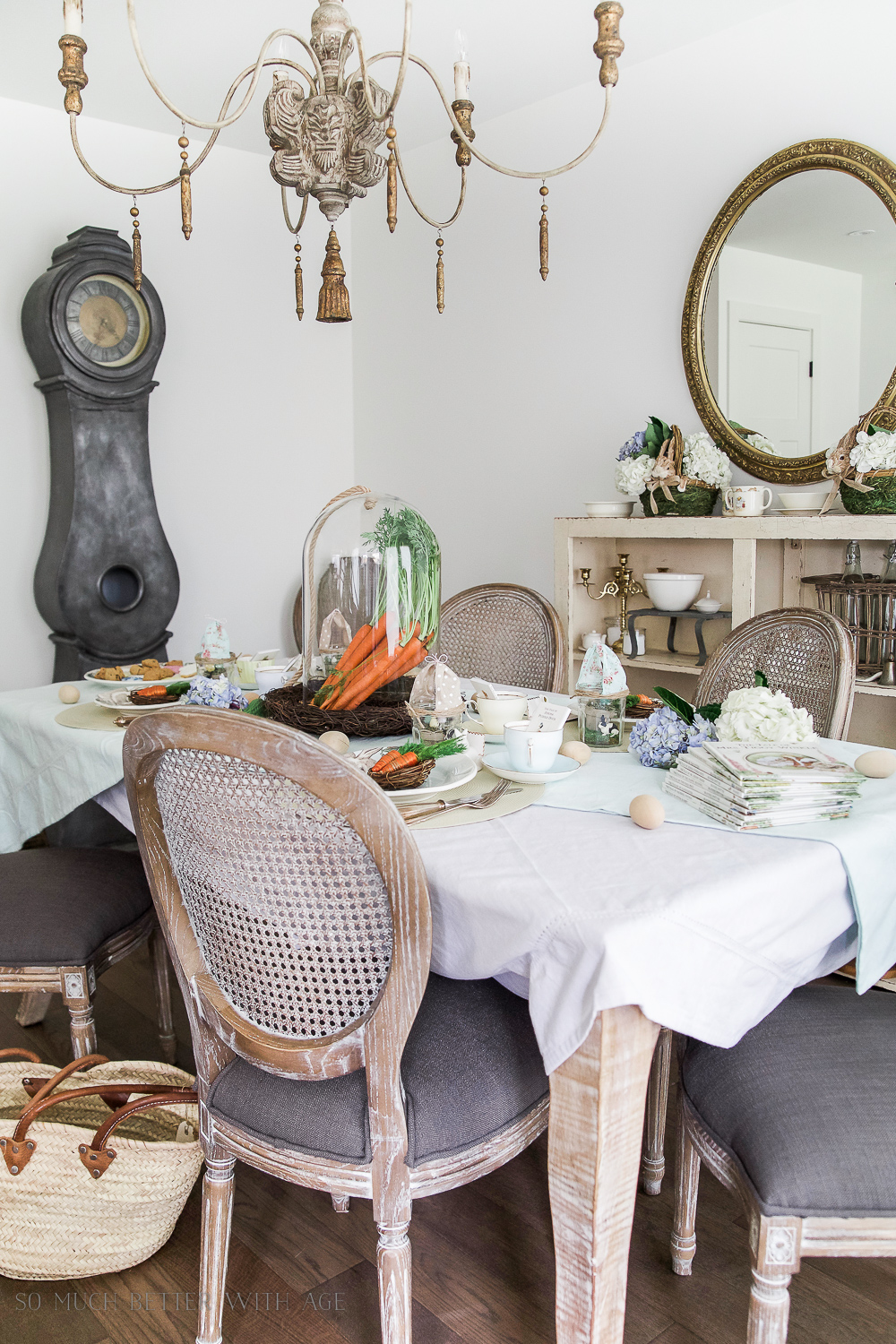 Another easy way to decorate by downloading this free printable. You could frame it or wrap it around something like I did with this cloche. I also love taping them up with washi tape to a French bread board.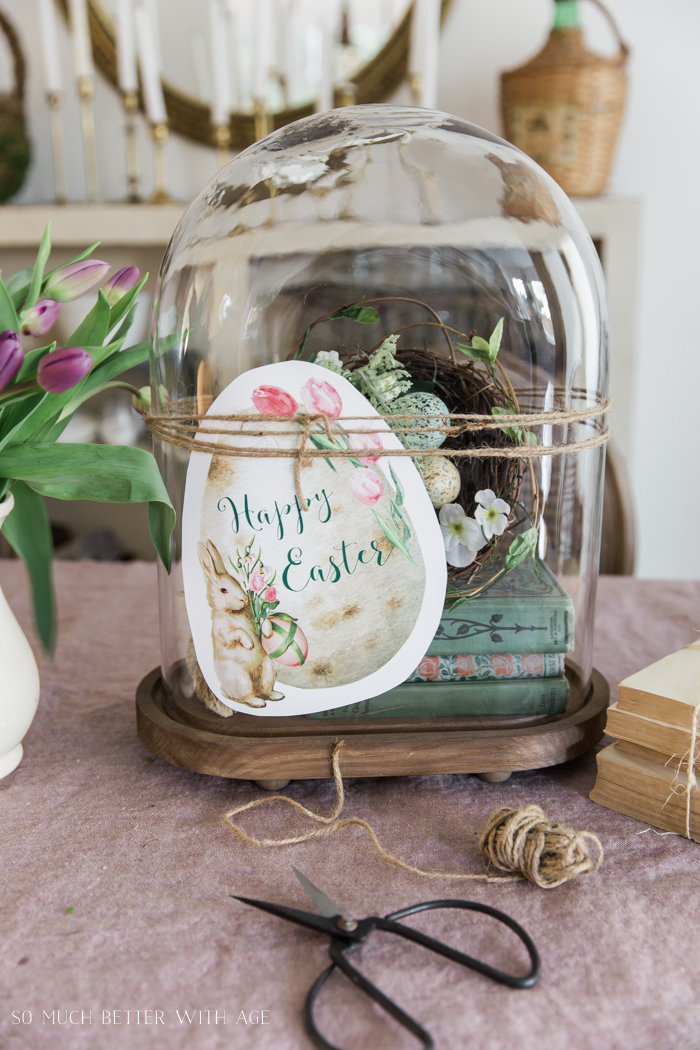 They used to sell Easter eggs like this at Pottery Barn (like the one sitting in the egg carton) and I wanted to see if I could recreate them as I often get so many questions about them.
I'm so happy they turned out and now you can create your own!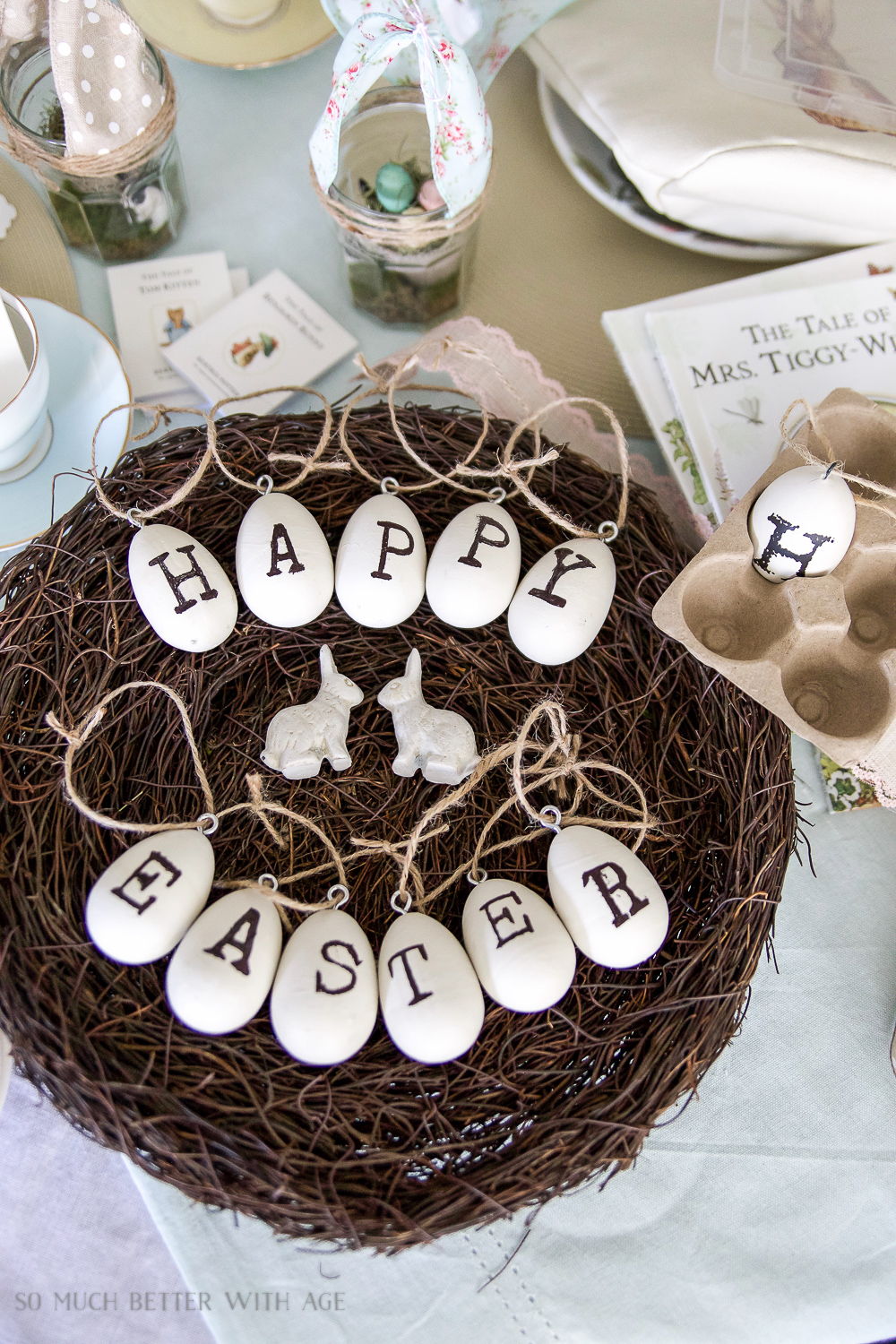 By far my most popular Easter post is my bunnies, books and tulips Easter table.
There's nothing sweeter than these natural elements along with bunnies (of course) and adding books to the cloche seemed like a natural thing to do. Sometimes you just don't know how something will go together until you play around and have fun with it.
I hope you enjoyed all these creative Easter decorating ideas.
Make sure to pin it for later!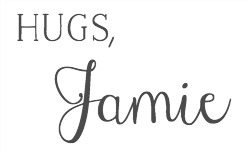 Click in Case You Missed: