I found this solid wood table on the curbside and after my makeover it became a kid's table.
I found this little table curbside a couple of years ago. I think it's a small coffee table but it makes the perfect kid's table.
My plan was to change the legs on it and then it just sat in my basement.
Hmmmm…
Time to just paint it.
This table is solid wood. Like SOLID wood. Really heavy.
The stain on it was bad though.
You know how much I looove my neutrals and this paint color is just perfect for me.
It's not quite white, not quite beige and not quite grey.
It's called Champlain from Fusion Mineral Paint. I met Jennylyn, the only owner of this paint line, back in the fall when we all went junkin'.
She gave us girls loads of paint and I couldn't wait to try it.
I actually painted this table before Christmas and had it staged in front of my Christmas tree last year.
I'm a sucker for all things vintage too. Check out this stencil from Fusion too.
Love it!!
This mineral based paint goes on like butter! It's so silky smooth and doesn't need any prep like chalk paint. It's also self-levelling.
I only needed two coats on that dark table.
No top coat is necessary but the Bees Wax Finish makes for a beautiful smooth finish. Just buff on with a rag (I always use my old baby flannel sheets).
The table makes for one adorable little girl's tea party.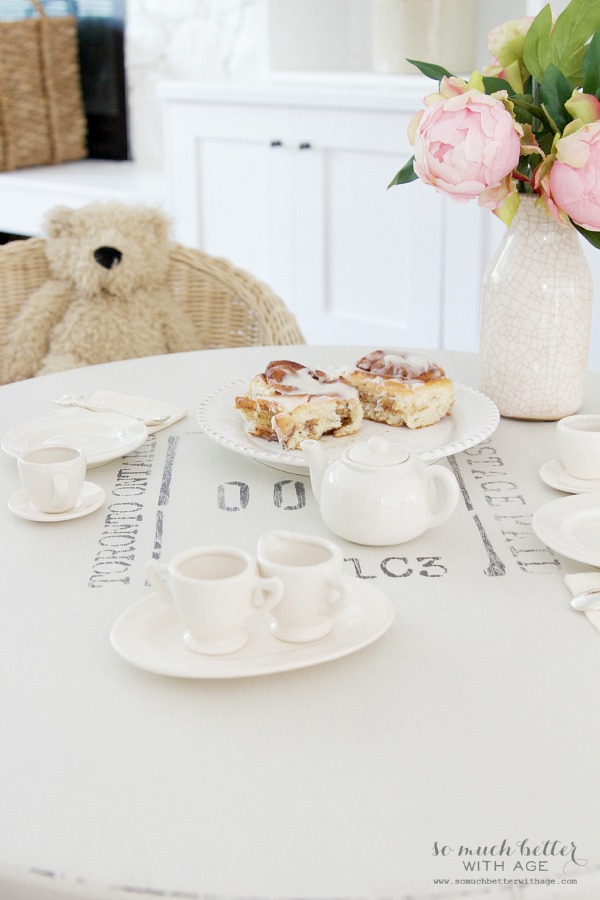 It also makes the best table for my daughter's dollhouse*. Thanks April for giving me this idea!
I now love this table and so do my kids.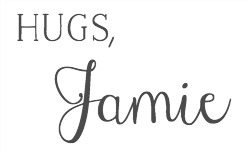 Disclosure: Thank you Fusion Mineral Paint for the paint. All opinions are 100% my own.
*Affiliate link