Decluttering doesn't have to be difficult with my successful tips.
Do you get easily overwhelmed when it comes to decluttering? I know I can. I've found a foolproof way to decluttering and it's doing it in stages. Let me show you how so it sticks! I completely decluttered my basement last year and I'm sharing how I was able to purge even more one year later.
Our basement was in shambles a couple of years ago. It was soooo overwhelming that I didn't know where to begin (and I LOVE being organized!). I'd go through it now and then, toss a few things, donate a few things but there was never any real progress made.
And it wasn't the stuff that was the problem, the problem was ME.
It became so overwhelming to see the stacks and piles of crap that I didn't want go down there let alone try to figure out what to keep and what not to keep.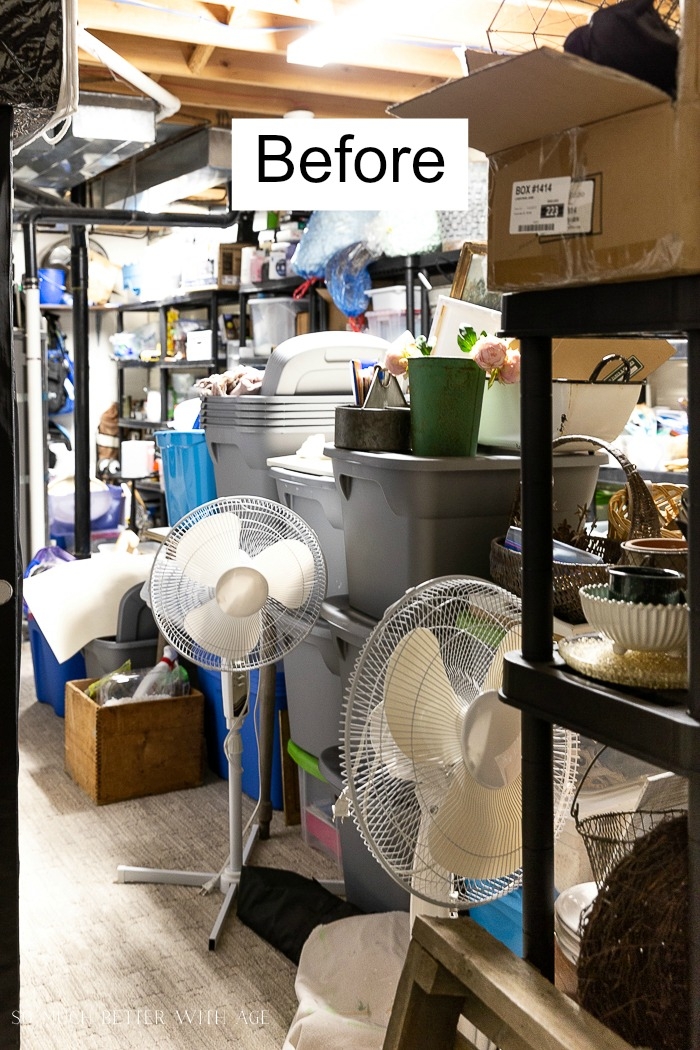 Here is how I declutter now, I declutter in stages.
Decluttering in Stages – Stage One
Go through the obvious stuff you want to donate and recycle it or it throw away. The stuff you know that just don't need anymore. Things that are broken that you think you're going to fix and don't. Things that you don't even know why you're holding onto anymore.
Bye bye!
Stage Two – Categories
Think about your items in categories and group like with like. If you notice you have a lot of one category, this is your stumbling block that needs to be tackled.
The biggest obstacle for me was the staggering amount of decor items I owned. And the problem is ME thinking that I will eventually need ALL of it one day. Being a blogger/influencer and now interior designer, I kept thinking that I will need the decor for a styling photo shoot or to put in someone's new home that I decorate.
I've decluttered my home so much that there is no place for most of these items to go anymore but I keep holding onto items for the future.
So I packed up all the decor items in bins, labelled the bins and stored the smaller items on these black shelves. Then I checked to see how much of the stuff I used in three months, six months and one year later.
This photo shows most of the small stuff. I do use the vases and faux flowers for photo shoots and general decorating. Most of those small bins are craft supplies.
So it was a good start!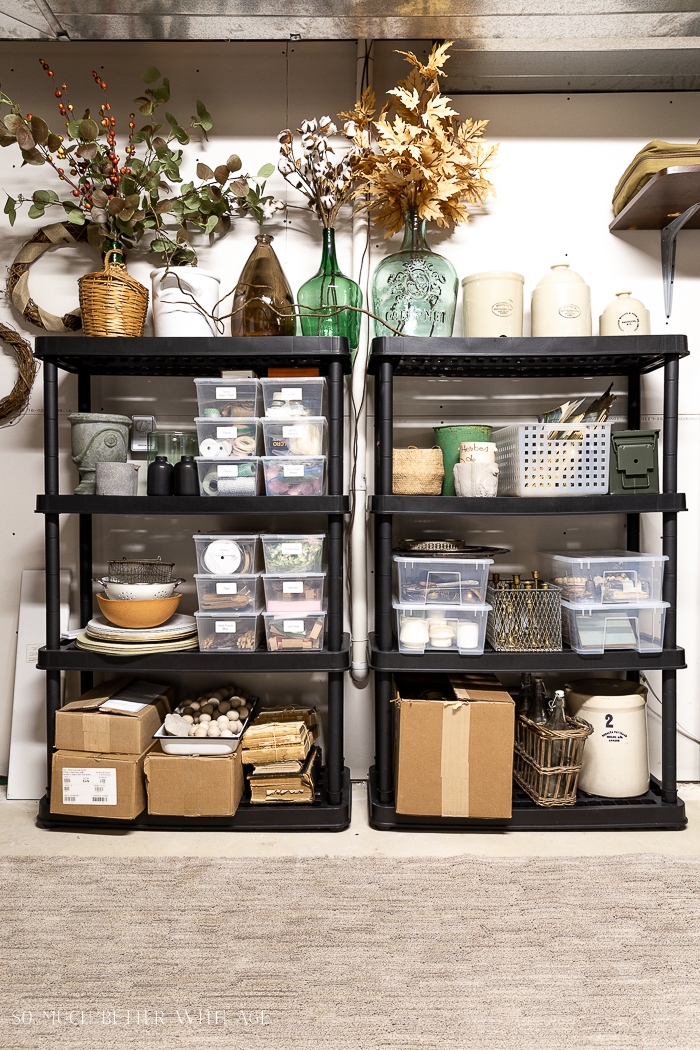 The problem was that I had other decor in larger bins and guess what? It's been one year since I've organized this basement and I never used it. Any of it!
This brings me to the next stage.
Stage Three – future plans
I know you want me to say, well, Jamie, it's been a year and you haven't used any of it so get rid of it allllll! I could and maybe I should but this is what I've decided.
I do have future plans. I have some beautiful items that I brought back from France that would make a styled bookshelf look GORGEOUS and the items are timeless, meaning that I don't think I could get tired of them in a few years' time. But I don't have any built-in bookshelves in this house or any bookshelves for that matter. Just one in my office that holds, well, books!
As for styling other people's homes, well, if I'm ready to part with it for someone else's home, I'm ready to part with it in general. There were only a few of these items so recently I sold them on Facebook! (You can read how I sell things online here).
Also, think of things that you are just hanging on to before you replace them. For instance, I hate those two white fans you see in the photo below. They are bulky and ugly but I keep them for the kids' rooms in the summer. I made a note in my daytimer to purchase new slimmer fans in the spring so I can store smaller ones in the winter. Now I can donate these fans knowing that I'll purchase new ones in the spring, in plenty of time for our one month of hot weather here in Vancouver, ha!
Maybe sentimental items are your stumbling block. Your future plans are to hold on to items so you can pass them down to your children when they are older.
I have one bin each for my kids that includes their school memories book (you can find how I organize school stuff and my free printables in this post here), report cards, their baby books, an artwork folder and some of their baby clothes, shoes and favorite books. So when my kids leave home, they will get 1.5 bins to take with them. That's it!
Trust me, it's a burden if it's any more. Don't save furniture, clothing, china, artwork, nicknacks, anything else! Unless your child has said "mom, you must store these 1970s clothes for me", toss them!
I have a few sentimental items that I've kept from my family and that's it! From my grandma, tea cups and from my parents, jewelry. I have the baby clothes I was brought home in after my adoption, a couple of stuffies and my baby book.
You can read more about how to sort through all my sentimental items in this post here. It took me a long time to let go of stuff but it feels so good now! I know you can do it!
Timeline for These Stages
These stages can happen over a period of time whatever works best for you.
I did stage 1 and 2 over a two-week period last year and waited a year later to go through stage 3. I had to get focused on what my future plans were and ask myself these questions:
Why am I hanging on to these items really?
Why am I having a hard time letting go of these items? What do they mean to me?
What would happen if I got rid of these items?
I also came up with a new game plan. If the item is old and hard to replace, I'll consider keeping it or selling it for money. If the item is new, it's easier to replace so I have an easier time letting go of it.
I now have lots of space in the basement, it's not a fire hazard, it's ready for selling (whenever that will be!), I can easily see all the items I have and when I think I'm ready to declutter some more, it's all easy to find.
What about you? Do you think this post will help you tackle your biggest decluttering problem in stages? Leave me a comment below!
Make sure to pin it for later!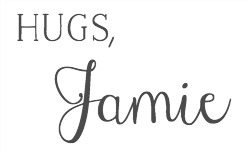 click in case you missed:
How to Declutter When You're Sentimental
How to Sell Everything In Your Storage Unit