Decorate with Springtime Floral Crowns
I will show you how to decorate and make a springtime floral crown which will add touches of fresh beauty to your home!

Floral crowns that you see girls wearing are sooo pretty! I wanted to make a floral crown that my home decor could wear (because let's be honest, I'm not really going to wear one).
It's the perfect way to add a bit of pretty spring touches to your home!
Let me show you I made these nature inspired crowns!
This post contains affiliate links for your shopping convenience. Click to read my full disclosure policy.
Supplies:
Tutorial:
Cut off the small flower buds from their stems. Cut the tall greenery flowers as well.
Using the floral wire, wrap the wire around the tall green flowers from top to bottom. It doesn't have to be wrap a lot, just enough to be able to bend the flower for the wreath. Leave an extra bit of wire at the top and bottom of the green flower.
Tuck the wire ends into the wreath of the first flower and repeat until the wreath is full. Make sure to overlap the green flowers a bit. Dab a bit of hot glue under each stem to make sure they stay put.
4. For a few crowns, I added pink and white flowers to the top with a dab of hot glue. There are so many variations that you can come up with.
5. Lastly, display them where you'd like to add a touch of ethereal beauty. I couldn't wait to add them to my antlers.

And my trophies…
And typewriter…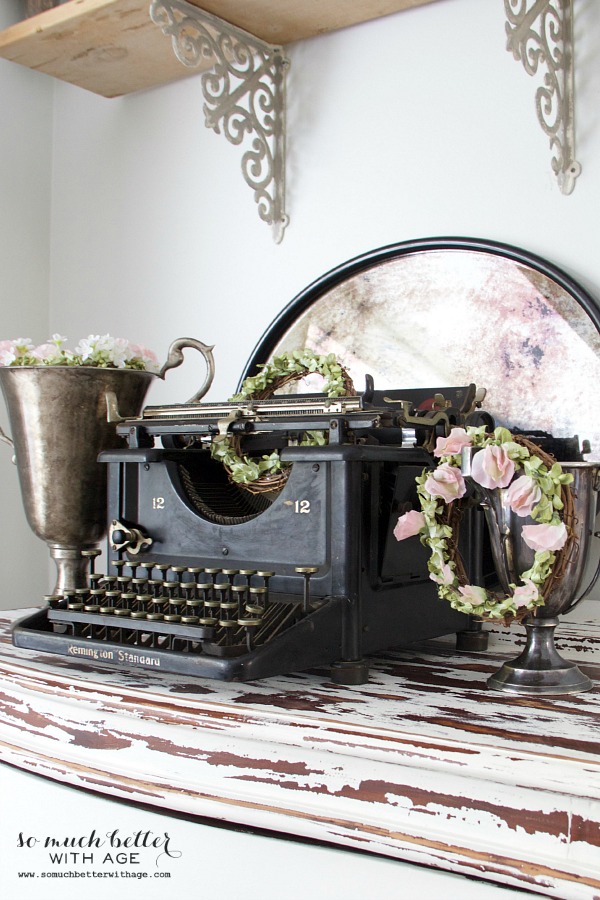 More antlers dressed up for spring.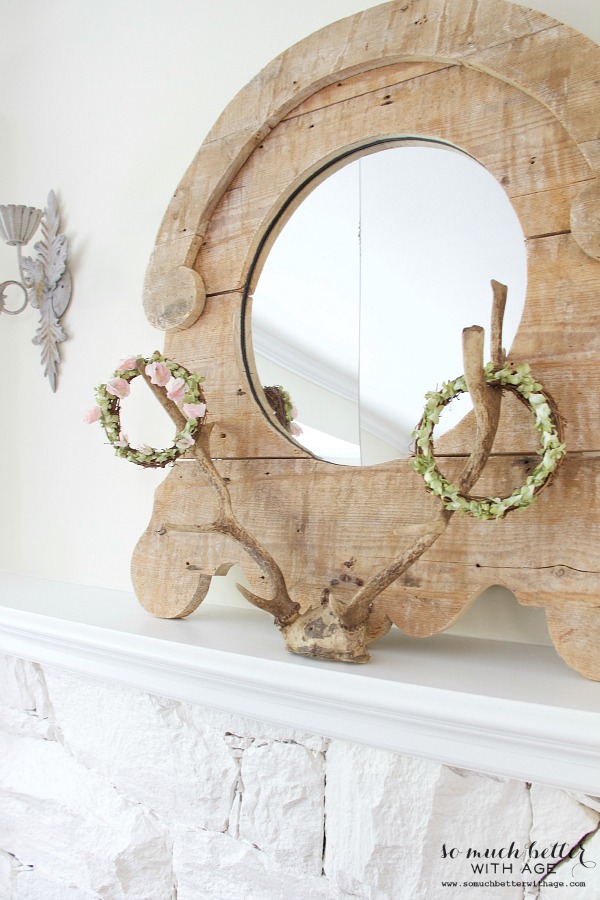 In the kitchen, I added them to my old vintage scale. Seriously, add them to anything to bring some eclectic decor in your home.
I think they're so pretty and add just a small touch of spring with a big impact to your home.
I hope I've inspired you to make your own stunning springtime floral crowns!
Make sure to pin it for later!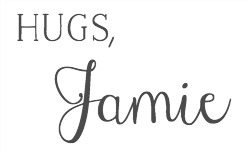 Click in Case You Missed: