I love spring!! Spring and fall are my favourite seasons. Summer's too hot. Winter's too cold. Spring is juuuuuust right.
I love decorating for spring. This year I just wanted to add a few touches of spring to my home without going bananas with decor so I thought a few sprigs of floral and greenery added around the room would be nice.
For this craft I made, I used faux flowers and greenery so they last and so my little kids can't knock over glass vases. It's the perfect way to add a bit of spring to your home.
I'm not great with flower names so I gathered my faux flowers by color and size. I apologize in advance to all green thumb gardeners out there!
But this just goes to show that anyone with or without a green thumb can make these 😉
Let me show you how I made these super easy Springtime Floral Crowns.

Supplies:
faux flowers, a mix of pink small buds (or whatever color flower you'd like) and some tall greenery-type flowers
scissors or gardening shears or metal clippers if the wires in the stems are thick
Tutorial:
Cut off the small flower buds from their stems. Cut the tall greenery flowers as well.
Using the floral wire, wrap the wire around the tall green flowers from top to bottom. It doesn't have to be wrap a lot, just enough to be able to bend the flower for the wreath. Leave an extra bit of wire at the top and bottom of the green flower.
Tuck the wire ends into the wreath of the first flower and repeat until the wreath is full. Make sure to overlap the green flowers a bit. Dab a bit of hot glue under each stem to make sure they stay put.
4. For a few crowns, I added pink and white flowers to the top with a dab of hot glue. There are so many variations that you can come up with.
5. Lastly, display them where you'd like to add a touch of spring! I couldn't wait to add them to my antlers.

 And my trophies…
And typewriter…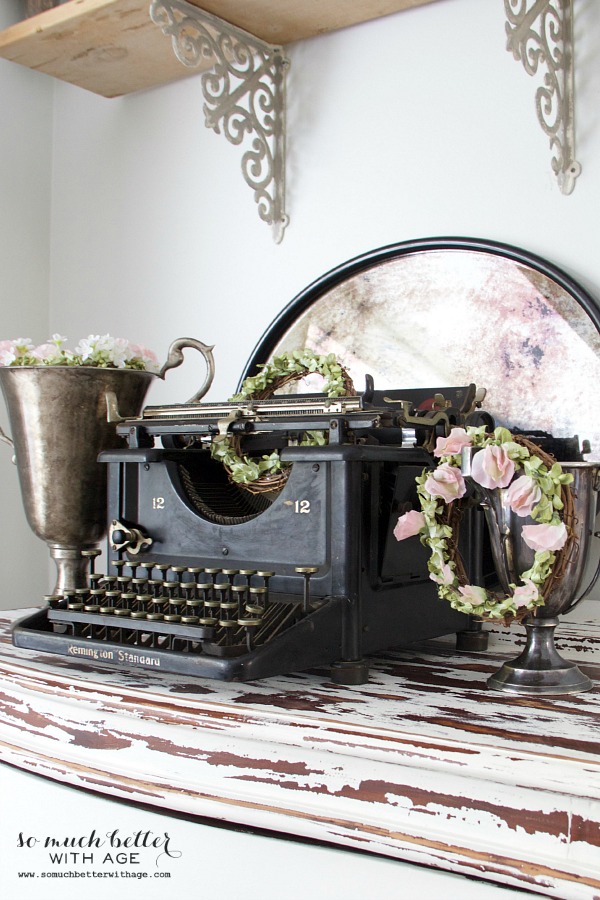 More antlers dressed up for spring.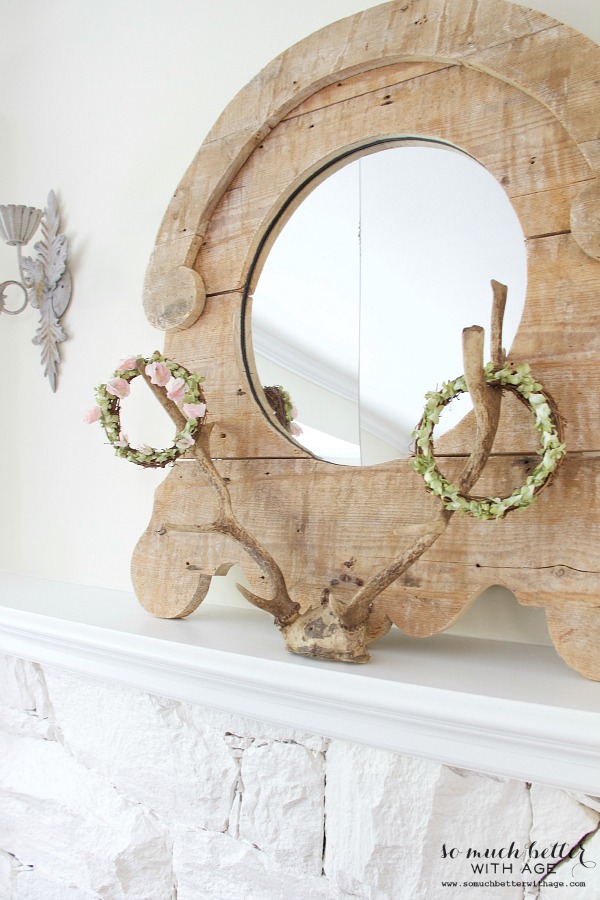 In the kitchen, I added them to my old vintage scale. Seriously, add them to anything to bring spring in your home.
I think they're so pretty and add just a small touch of spring with a big impact to your home.
I hope I've inspired you to make your own springtime floral crowns!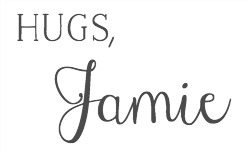 Click in Case You Missed: