Decorate with Wood and White
Wood and white together is a magical combination! Check out all the examples of how well these colors/textures blend together.
This is a post I've been wanting to do for years which is weird that I haven't done it. It's something I always come back to time and time again. And that is a combination of warm wood textures with white or neutral walls and furnishings.
Obviously you can have more color in play here but it's a timeless look that will never go out of style. Let me know show you what I mean.
I love wood and white so much that the other day when my daughter asked me what my favorite color was (other than my obvious favorite green) I said wood and white…together! She then tried to teach me about what colors were appropriate answers. In my opinion, wood and white are two amazing colors indeed!
Wood and white home examples
Disclosure: This post may contain affiliate links. Please read my disclosure policy.
With wood and white, you can go contemporary or classic or a combination of both. I just love these creamy white walls with moulding. If there wasn't these wood floors and wooden chair, this room would feel very stark, much less relaxing.
This dining room takes my breath away. The wood table pops amongst the sea of different textures of white. It would be too bland and a bit boring if there wasn't this beautiful wood table.
Shea McGee's foyer is the perfect blend of wood and white. I love black and white together but the wood and natural elements just warms this space up.
Quite possibly my favorite kitchen ever, the wood cabinetry against white and vintage art is the best combination, in my opinion.
Just like a French country kitchen but a modern take on it. I'm in love with this vintage wooden island. So many details to love with this room!
This wooden cabinet is perfection. White just never looks boring with wood! It just shows how the wood doesn't have to be freshly sanded or stained to look good next to a newly renovated white vanity.
White in different shades and tones add more warmth than stark white. But it still has the same amazing appeal with wood.
All the natural elements in this room just breathe so much life into the space. Could you imagine what it would look like without them?
I love this gorgeous vanity. This bathroom is so cozy along with the vintage rug basket.
What do you think? Do you love wood and white together as much as I do? Let me know in the comments below!
Make sure to pin it for later!
Shop Wood and White: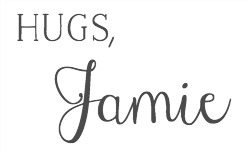 click in case you missed:
How to Add Texture to Complete a Room