DIY Envelope Pillow Cover Tutorial
This DIY envelope pillow cover tutorial is the easiest way to make a beautiful pillow cover.
I'm teaming up today with some popular bloggers (Shauna from Satori Living, Jennifer from City Farmhouse and Becky from Infarrantly Creative) to show how we took two yards of fabric from Spoonflower and created a project from it.
We each didn't know what each other was making so it's been fun to see what the others came up with!
For Valentine's Day I made an envelope pillow cover and I've been wanting to do another one to tweak my tutorial a bit. Today I'll show you how I mastered it! If I can, so can you 😉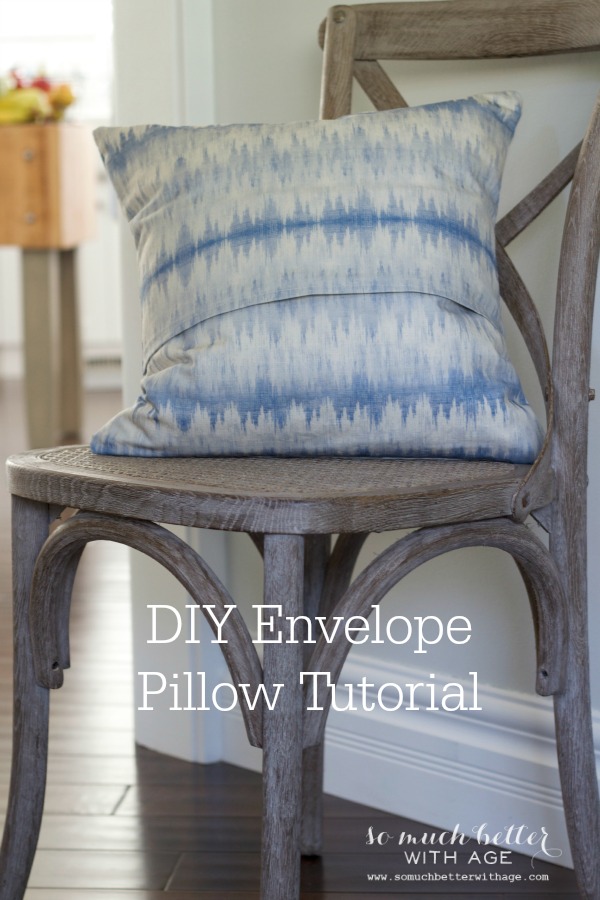 This is the beautiful ikat blue fabric I picked from Spoonflower.
Did you know you can design your own fabric with Spoonflower? Amazing! You should definitely check them out.
I'm in LOVE with this fabric! I want to order more and make more of these pillows for my bonus room.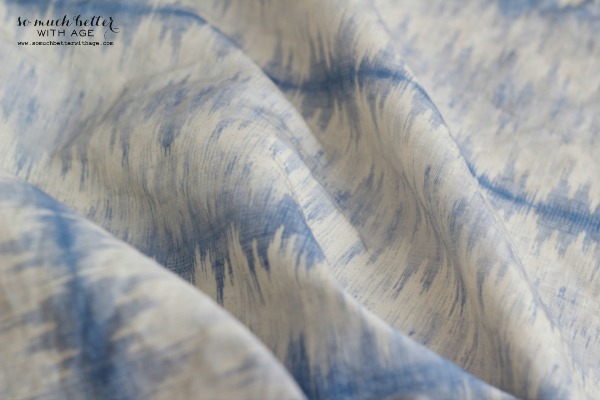 Instructions:
To make an envelope pillow cover for an 18×18 pillow form:
Wash and dry your fabric (if it's a natural fibre fabric) so it doesn't shrink later on.
You'll need to cut two pieces of fabric, cut piece A 18×18 inches.
Cut piece B 18×26 inches.
Then cut piece B in half.
Hem one side of each B piece (the longest side).

To hem, fold over 1/2 inch and iron.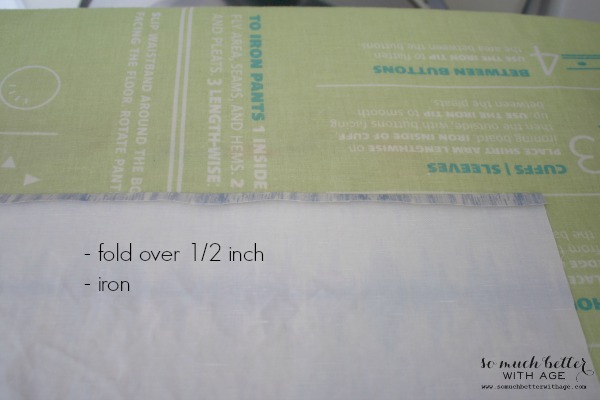 6. Then fold over 1/2 inch again and iron. Sew into place.
 Now you'll have two pieces that look like this.
7. Lay one B piece over piece A with fronts facing each other. Pin and sew together.
8. Now lay the last piece over, pin and sew together. You'll notice it will overlap the first piece by about 5 inches. That's what you want!
9. This is what it will look like inside out when you're all done. Iron it, turn it inside out and stuff your pillow form inside.
And here is the finished product!
 You can see the envelope enclosure in the photo below. I couldn't be happier with the way it turned out!
 Isn't she lovely?
Why not make your own envelope pillow cover?
 Now be sure to check out what my co-hosts did with their two yards of fabric from Spoonflower!
From left to right:
SaveSave
SaveSave
SaveSave