DIY Faux Embroidery Lampshade
This is an easy tutorial showing you how to make a faux embroidery lampshade.

I am so excited about today's post! I'm part of the Lamps.com 2nd Annual DIY Lampshade challenge!
Lamps.com sent me a plain white lampshade to decorate any way I wanted. For some reason, I knew exactly how I wanted to decorate it!
For some time now, I've had an image of a throw pillow that I wanted to try to replicate so I thought I'd give it a whirl on the lampshade and it turned out beautifully!
I'll show you how I made this intricately designed faux embroidered lampshade!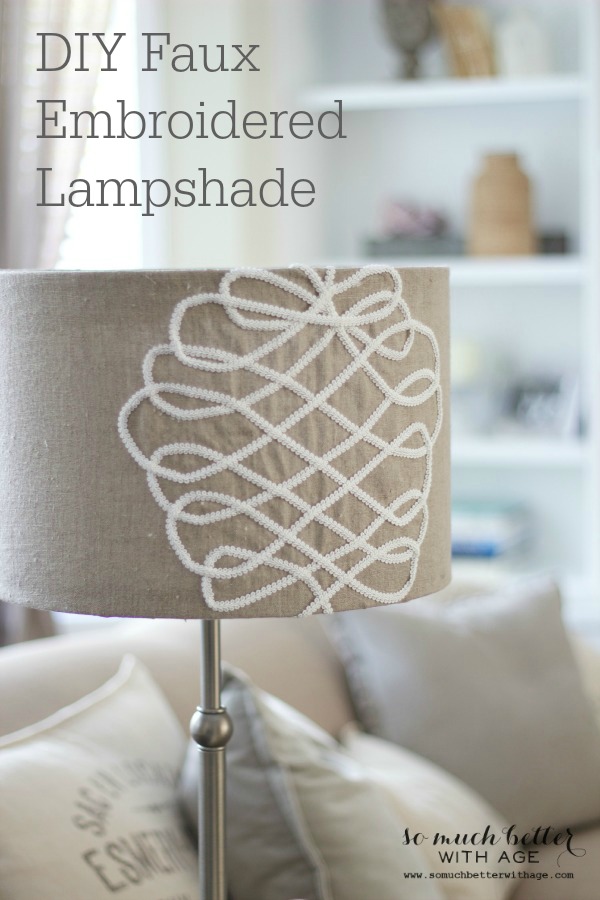 Can you believe this wasn't embroidered? First of all, I don't know how to embroider or even what it entails. I basically just figured out a way to do it with cording and a hot glue gun.
Here is the boring white lampshade. Although, knowing me I love neutral so much I probably would have just lived with this one, ha!
Here's what you'll need for this project:
SUPPLIES
linen fabric
lampshade
scissors or fabric cutter
hot glue gun
adhesive fabric spray
white fancy cording
TUTORIAL
1. First, measure out your fabric leaving at least 1 inch extra on the top and bottom of your lampshade.
2. I thought I had pinned this image on Pinterest but unfortunately, I did not, I had only printed it. This is the embroidered pillow I was talking about earlier. I figured out that it was actually two lines intertwined together. I followed with my black pen the first line I had to replicate.
3. Using your eyeballs, figure out how to lay this cording on your fabric then hot glue into place. It's kinda tricky. At first I played around with it and laid it down so I had an idea of where it would go then I glued it down using my hot glue gun.
4. I glued only small sections down at a time.
5. This is the first line done. Now you have to start at the top again and do the same thing but in the opposite direction. Confused yet?
6. Once you have glued both intertwined lines of cording down, you need to put the fabric on the lampshade. First I used an adhesive spray. Spray the lampshade (not the fabric) in sections then wait 20 seconds (takes a bit to get sticky) then lay the fabric down and smooth it out. Make sure to leave an extra inch of fabric on top and bottom.
7. Add a line of hot glue around the edges and smooth down.
8. Once the fabric is all glued into place, cut the overhang fabric in 1 inch strips. Add a dab of hot glue to the lampshade and press a strip into it. Repeat for the top and bottom.
And now you have your amazing DIY faux embroidery lampshade!
I absolutely love how it turned out!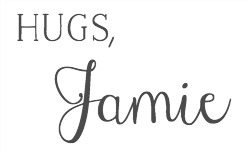 (voting is now over)
See all living room posts:
[catablog_gallery id="12597″ template= "gallery"]