I gave my front porch a makeover by painting the brick pavers and it turned out amazing!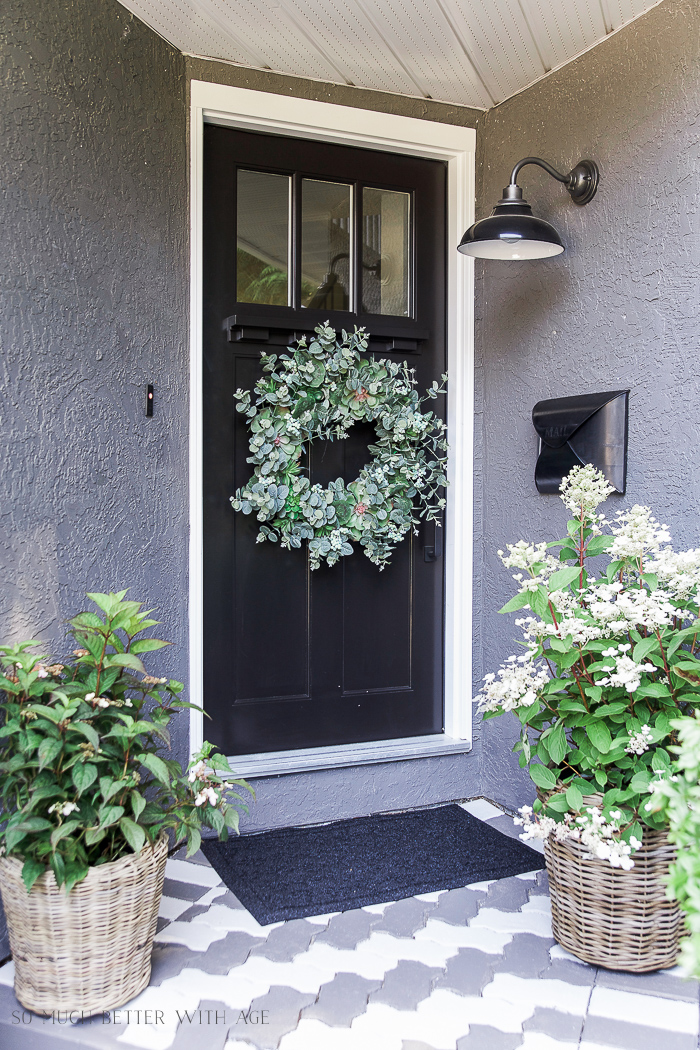 The brick pavers on my front door step need a major overhaul (and the driveway) but it's not in the budget right now. I had leftover paint from when we painted the patio concrete slab like an outdoor rug and I thought it would be a great idea to try it with the pavers since the patio slab is holding us so well!
Here is a before shot of my front landing area. Now you know why you never see it on my blog!
This post contains affiliate links for your shopping convenience. Click to read my full disclosure policy.
The power of paint is amazing! Here's what you'll need for this project.
Supplies:
Directions:
1.First and vacuum the area well to get rid of any dirt and debris.
2. Paint all the pavers with the primer. (I used grey tint primer on the back patio concrete slab but I ran out of the grey tint and just used the white tint I had on hand.) I painted one good thick coat of the primer over the pavers.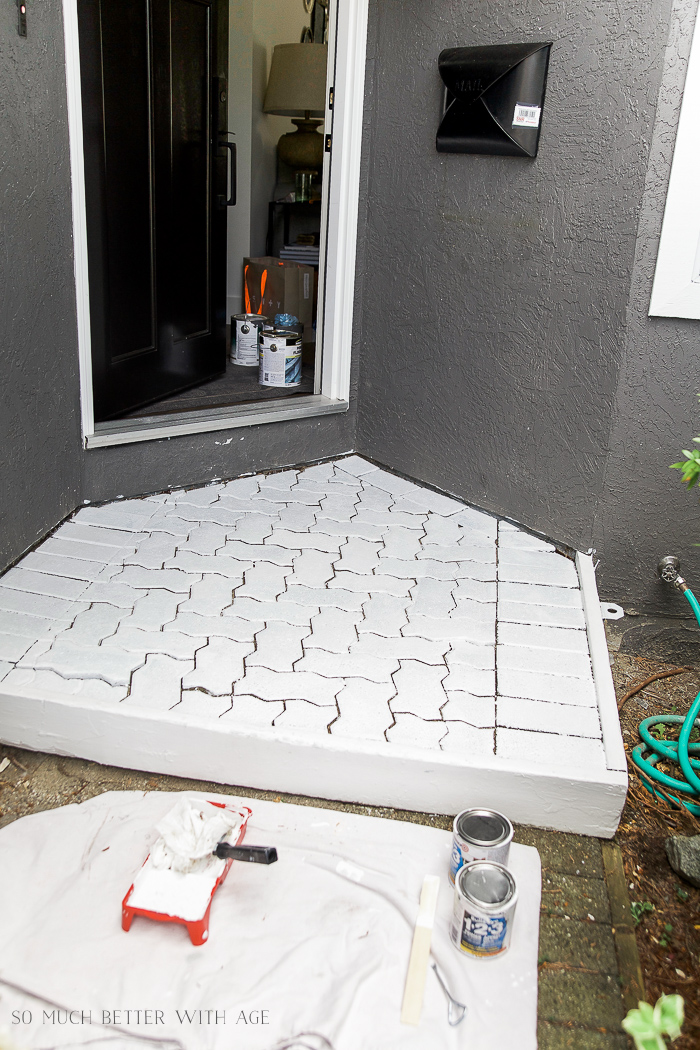 3. Figure out a pattern before you start painting and paint half the pavers with the light grey paint. Paint two coats letting dry in between coats.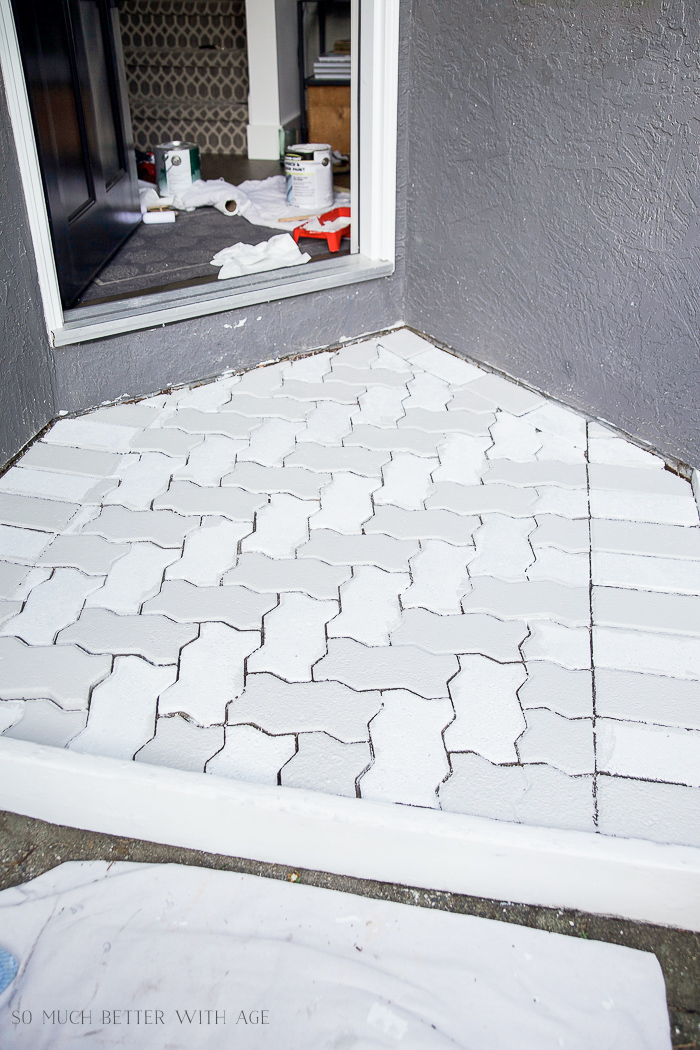 4. Paint the rest of the pavers with the charcoal grey paint with two coats letting dry in between coats (the light grey in the photo below looks white but they are light grey with charcoal grey).
And that's it! I didn't use a sealant or anything and they have been fine
2019 Update: they are still in amazing shape and some of them are exposed to the weather!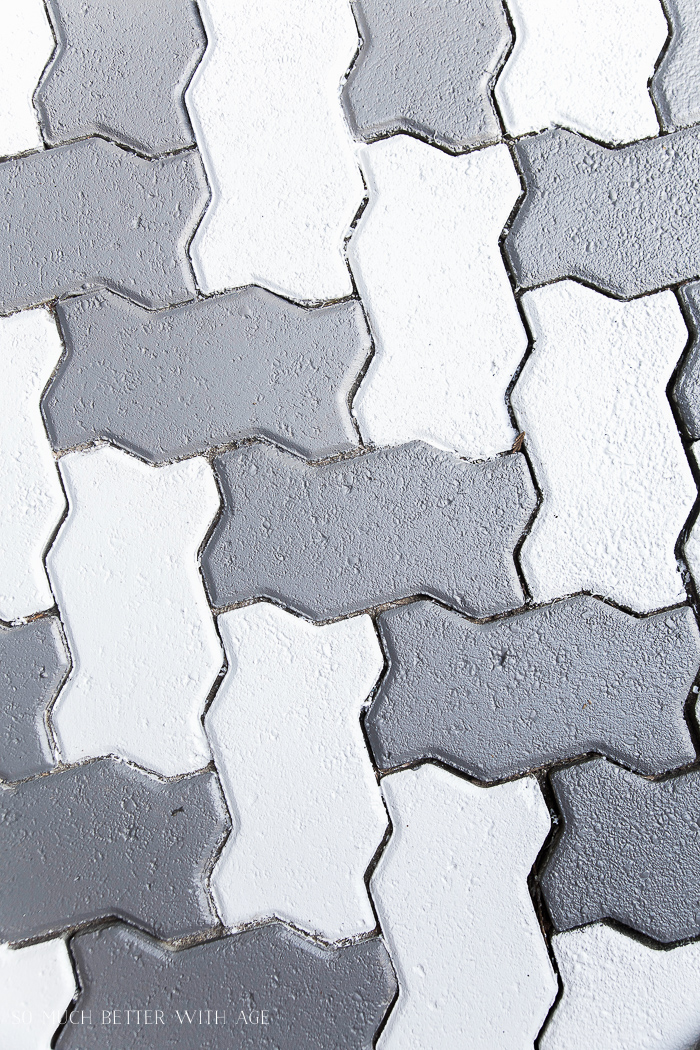 I love how it turned out!
Now I have to figure out what to do with the driveway but I'm definitely not painting it 😉
I added some faux greenery along with real (in the planters) for a fun photo shoot to go along with the new painted pavers.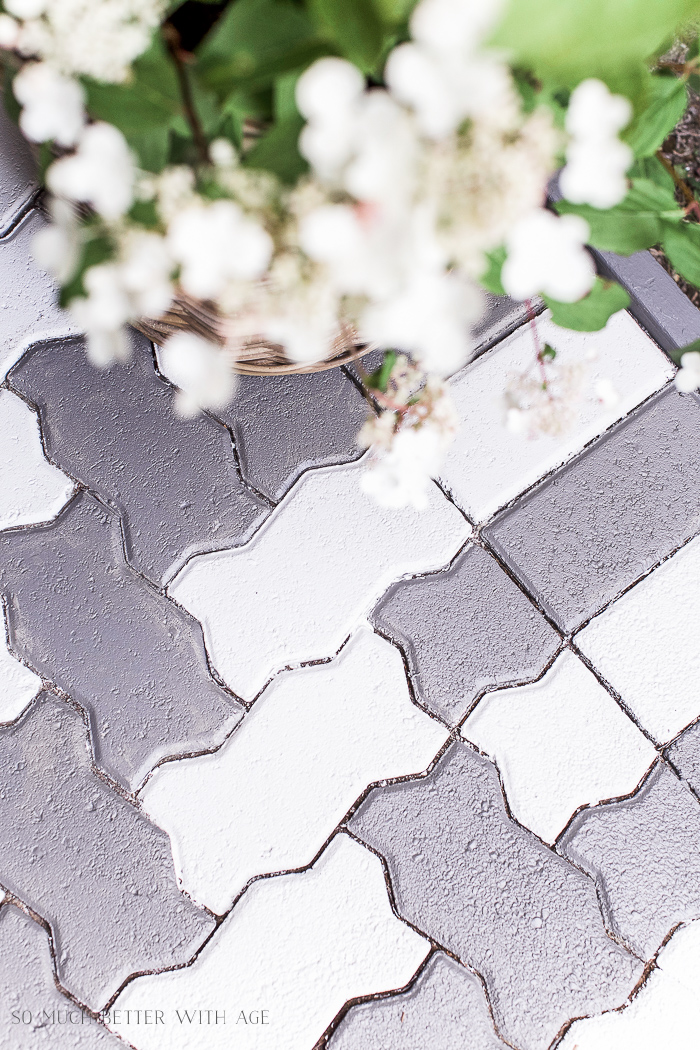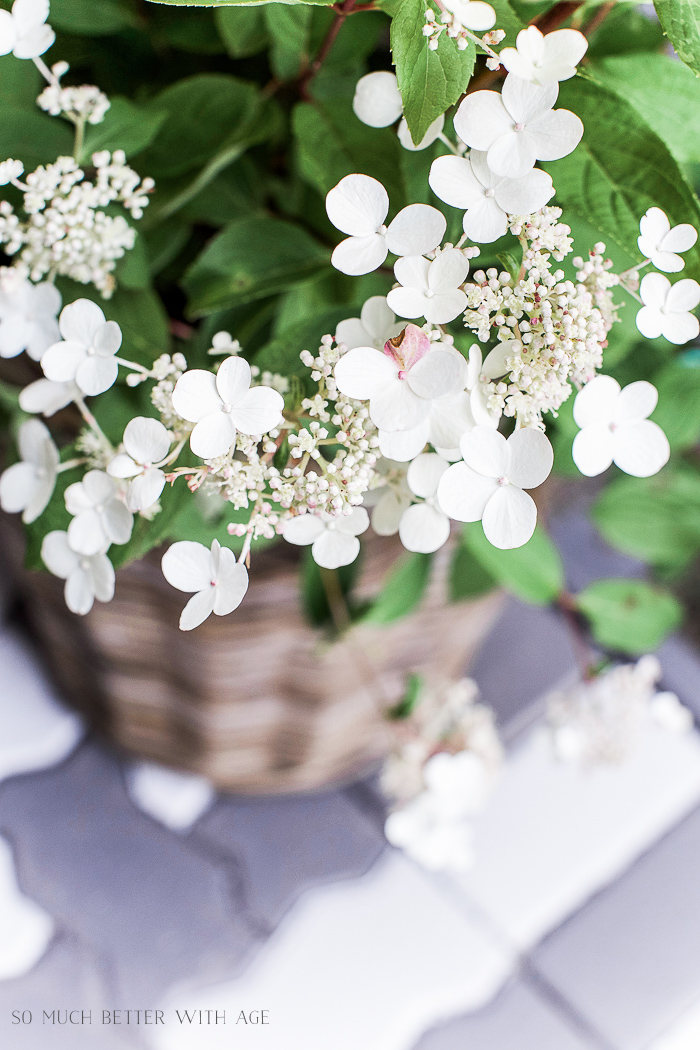 You can see what the brick pavers look like one year later by clicking here!
Be sure to watch my short video on DIY painted brick pavers:
Thanks to Balsam Hill for the beautiful faux greenery, flowers and rattan baskets.
Sources:
Large outdoor rattan basket planter
Medium outdoor rattan basket planter
Make sure to pin it for later!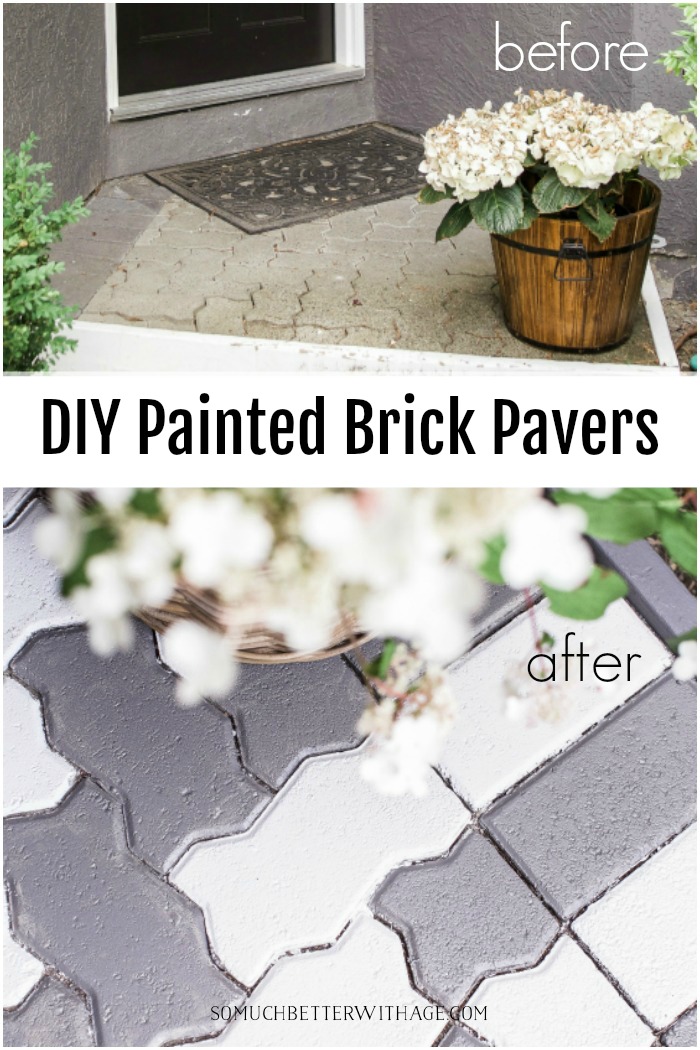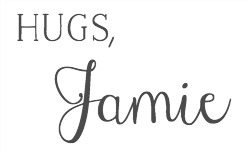 Finding Silver Pennies | The Wicker House | Dwell Beautiful
Not Just a Housewife | Little Red Brick House | My Sweet Savannah
Click in Case You Missed:
Painted Brick Pavers One Year Later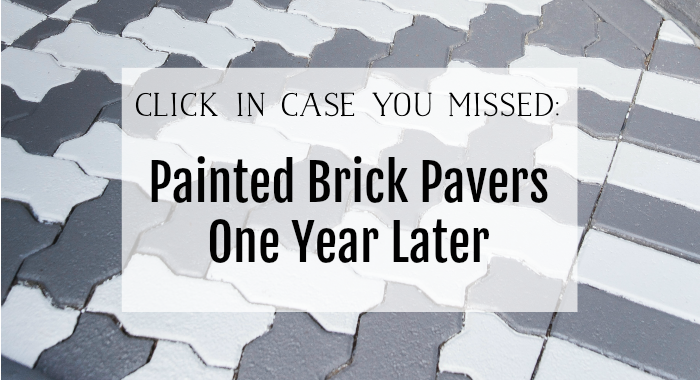 How to Paint Stripes on a Concrete Slab