These DIY plaid Christmas ornaments are easy to make and will brighten your Christmas tree this year.
Since I've added plaid to my Christmas mantel and living room decor, I decided to make some plaid tree ornaments.
I'm also joining another tour hosted by Kelly of My Soulful Home so be sure to visit the beautiful tours for more Christmas inspiration at the end of this post along with a GIVEAWAY!
This post contains affiliate links for your shopping convenience. Click to read my full disclosure policy.
To make these DIY plaid ornaments, you'll need the following:
Supplies
strips of plaid flannel or cotton fabric cut 1 inch wide, 8 inches long (I used flannel ribbon and cut them lengthwise in half but old plaid T-shirts work too)
hot glue gun and glue sticks
Directions
Remove the top metal part of the ornament and put a dab of hot glue near the top of the ornament and carefully press a strip of fabric down. Wrap around the ornament and glue the other end down.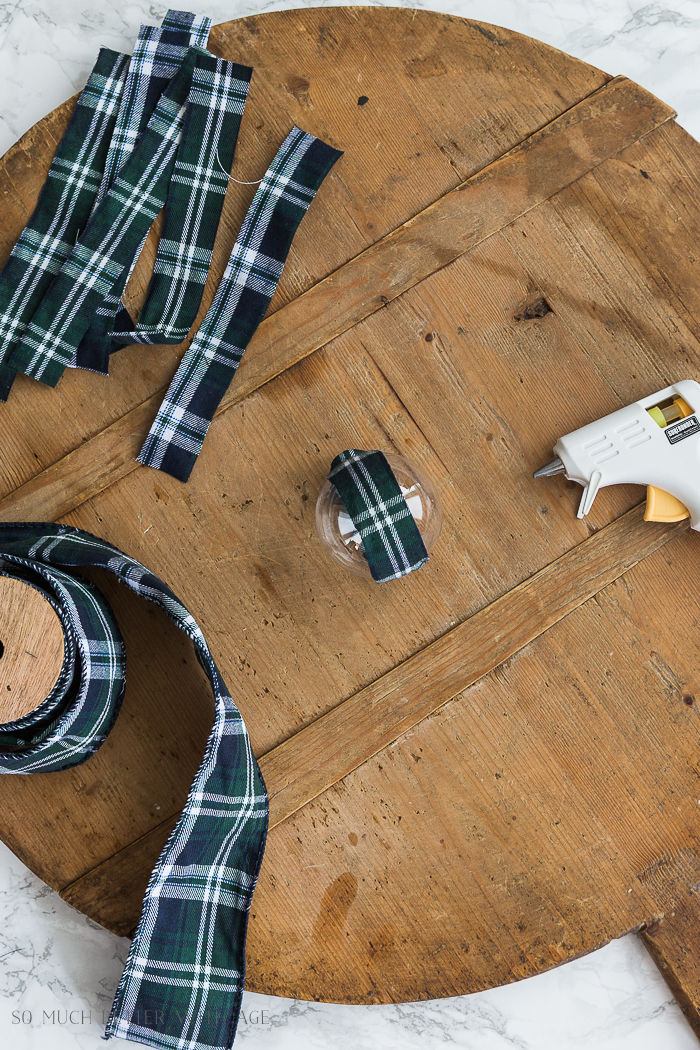 2. Take another strip and dab some glue to the right side of the first strip, overlapping some and wrap around the ornament until it comes up on the right side again and glue into place.
3. Continue wrapping the strips until you have filled the whole ornament (should be 5-6 strips an ornament).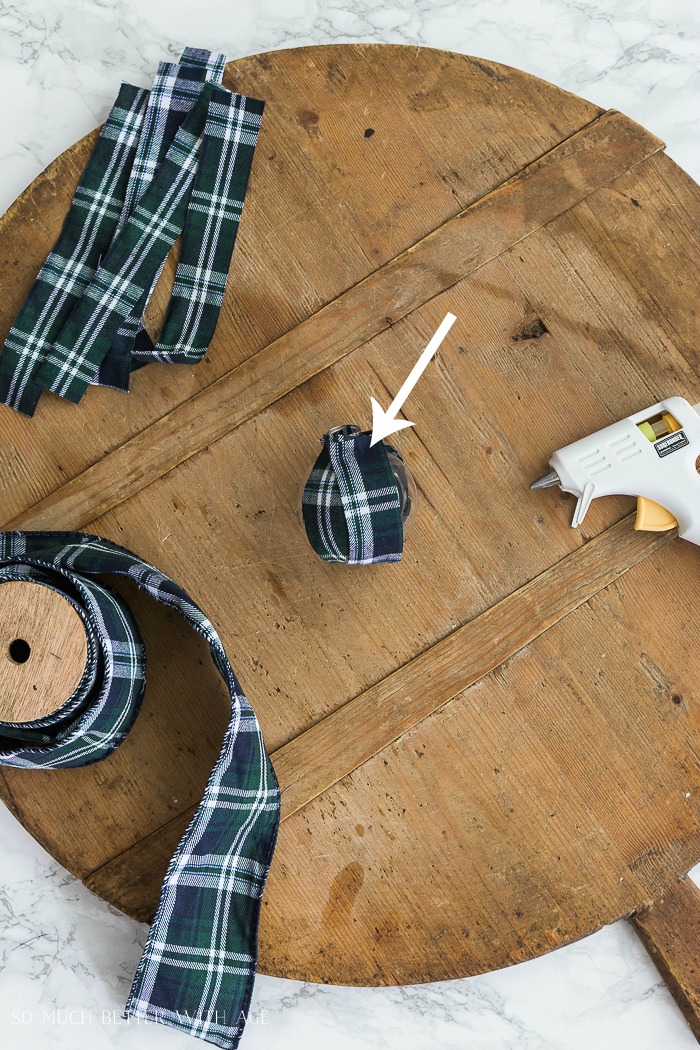 4. Glue around the top edge and push the metal top back in place.
5. Dab glue over the metal top and hold some twine in place, twisting around the top a few times and glue the cut end down.
6. Tie some twine through the loop and hang on your tree.
I love how they turned out and it adds just a splash of plaid color to my tree.
I also love the candle clip-on lights that I just purchased this year. They are battery operated and have no wires so they can be placed anywhere which I love!  With the remote, you can make the lights flicker.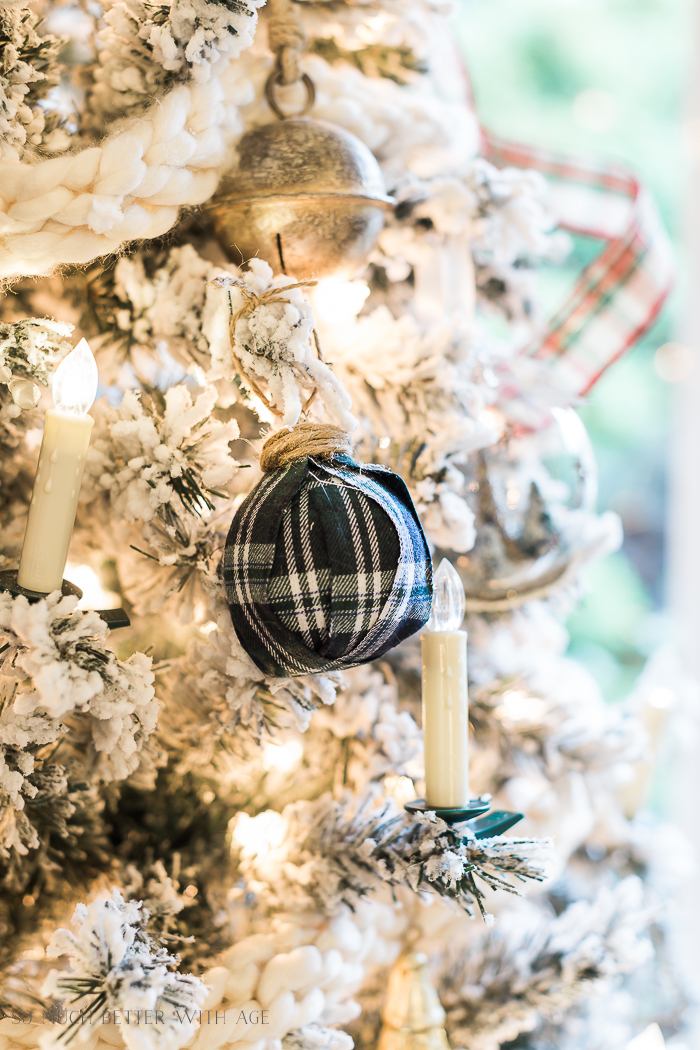 I also cut some red and green ribbon and gave it a twist before adding them to the tree. They add just a little bit of red and because they have wire in the ribbon, they just stay in place.
I also added my Eiffel Tower globe ornaments that I've had for years and still love.
I also added my chandelier ornaments that I bought last year.
This is the first time in a long time that I've added red to my Christmas decor and plaid!! I'm loving the change and I also love how it still goes with my ornaments from previous years.

And with just a few plaid touches, it's made my whole Christmas decor different from previous years.
Now be sure to enter the giveaway and to visit the other tours this week!
Giveaway
Today's tour is sponsored by Bespoke Decor. Read on for an opportunity to enter for a chance to win a $200 gift card to Bespoke. Happy Holiday to you a bit early!
Bespoke Decor is filled with beautiful things for your home & lifestyle from one of a kind vintage to elegant linens. You are bound to find more than a few items you'll love. Enter to win the chance at a $200 gift certificate by clicking HERE.
Entries for the Bespoke Decor give away must be in by December 1st. Our winner will be randomly selected and notified by email.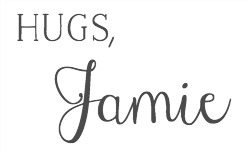 Monday
Maison de Cinq * My Soulful Home * French Garden House * Savvy Southern Style
Tuesday
So Much Better with Age * Cynthia Weber Designs * At the Picket Fence
Wednesday
Becky's Farmhouse * Love of Home
Thursday
Little Farmstead * Our Southern Home * Celebrating Everyday Life
Friday
Starfish Cottage Blog * Housepitality Designs * UnSkinny Boppy