I'll show you how easy it is to make your own rosemary garland and wreaths this holiday season.
Nothing smells more fragrant and Christmas-y than rosemary. After I made this garland and wreaths, my kids came home after school and announced that the whole house smelled like Christmas!
This rosemary garland is very easy to make and it's also a great gift to someone. The rosemary wreaths can be hung on the backs of dining chairs or hung on a bottle of wine as a gift. It's the perfect handmade accessory to add to bought gift.
This post contains affiliate links for your shopping convenience. Click to read my full disclosure policy.
How to make a Rosemary Garland
Here's what you'll need to make a rosemary garland:
Lay out the rosemary on the table (or other place) that you'll be laying the garland. Have the stems go in the same direction.
Cut about 1 – 1.5 inches of floral wire.
Overlap a bit of the stems and wrap the wire around the stems.
Continue to do this for each stem. You may need to add two wires as indicated by the arrows in the photo below.
At the end of the garland, add a small stem going in the opposite direction so you're not left with an end stem.
It looks so pretty draped along a table with brass candlesticks and a white runner.
how to make a rosemary wreath
Here's what you'll need to make a rosemary wreath:
Stick the ends of the rosemary into the wreath spaced apart.
Then using floral wire, tie the rosemary to the wreath.
Continue all the way around and use wire wherever rosemary is sticking out from the wreath.
(Don't mind my bruised thumbnail. It's going to be a long time for a new nail to grow back!)
I tied a red and white ribbon around the wreath and hung it around a bottle for a Christmas gift.
You could also use a smaller wreath, I just used what I had on hand.
If you have leftover rosemary like I did, pop it into a pottery jar for a pretty display item.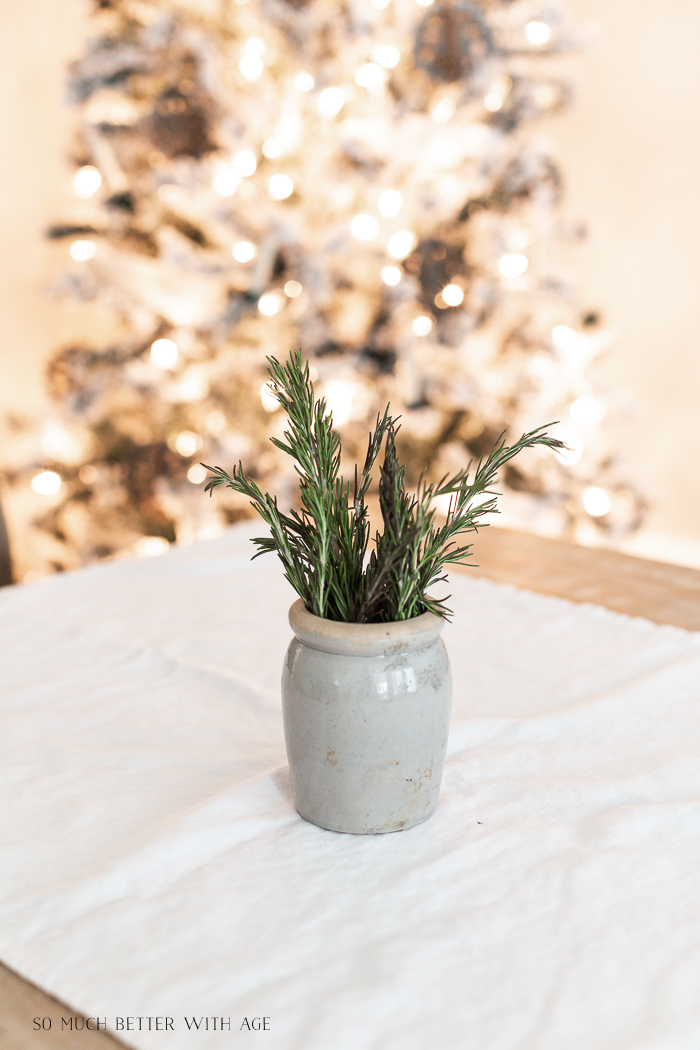 I hope you find time to make a rosemary garland and wreath this holiday season!
Make sure to pin it for later!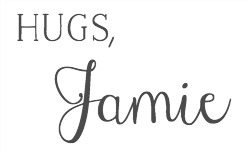 click in case you missed:
DIY Vertical Christmas Garland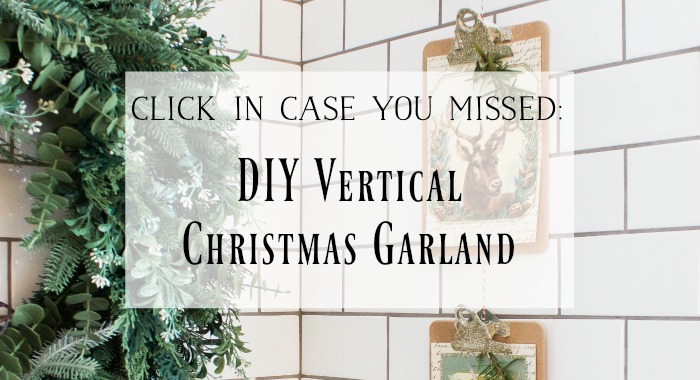 DIY Evergreen Wreath with Banners