DIY your teacher gift this year, and give this tote as an appreciation to the best teacher ever!
My kids have the best teachers, they are so lucky. My son's teacher even loves my blog, how cool is that? (Seema, don't read this post today!)
I feel so grateful that when I drop them off at school they are so well taken care of. Teachers deserve so much!
The best type of gift is always something heartfelt and handmade.
Here is one way you can spoil them!
If you have a Silhouette machine, this project is really easy. Alternatively, you could use stencils and paint to get the same effect.
I used Silhouette heat transfer material in black and fed it into the machine without a cutting mat, glossy side down.
I made a cut file for BEST TEACHER EVER.
FREE CUT FILE – download
Click HERE for my newbie Silhouette tutorial

Other Supplies:
tote bags (I purchased mine from Michael's)
drop cloth fabric cut in a square and washed to fray (I cut mine 8 x 7 inches)
iron & ironing board
sewing machine
Tutorial:
1. Once the machine is finished cutting, peel away the negative space. Place the sticky side down onto the drop cloth square.
2. Place a piece of fabric like a tea towel over the drop cloth square and iron and press firmly over and over until you lift the plastic sheet and the words stick to the fabric. Should take just a few minutes.
3. Pin the drop cloth square to the tote.
4. Remove the front part of your sewing machine to sew the drop cloth square to the front of the tote bag.

Best. Teacher. Ever.
I filled my tote with peonies, chocolates, a candle and little ceramic plant pot.
Okay, one bunch of peonies was for me 😉
I love stitching drop cloth onto other fabric where the frayed edge lifts off.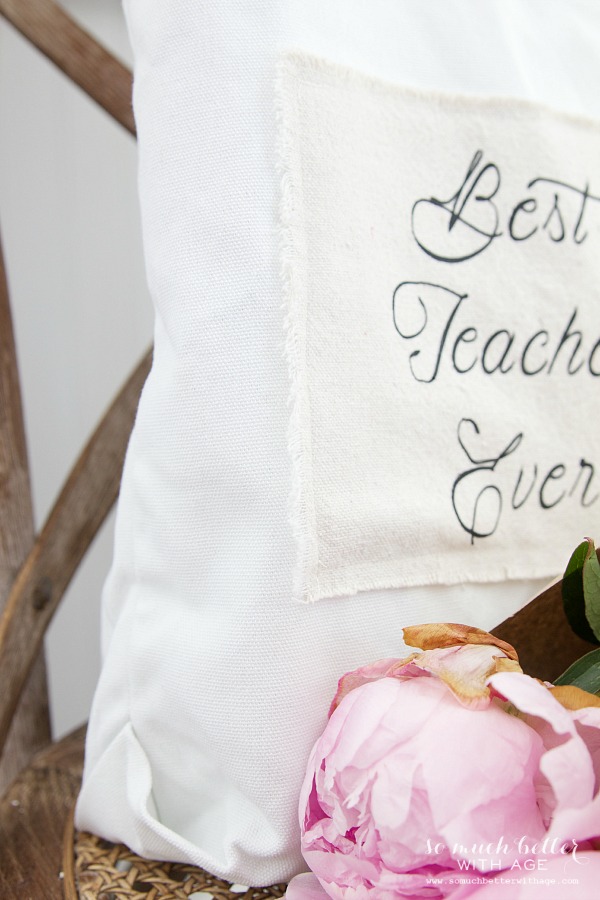 More peonies. Did I say peonies? I love peonies.
Best Teacher Ever tote bag! I want one myself 😉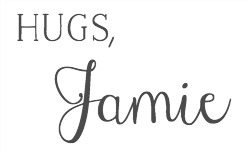 * Affiliate links added. Please read my full disclosure policy.
Click in Case You Missed:
Best Teacher Ever Stamped Gift Basket