These DIY wooden shelves are so easy to make and put up in any room.
We made these wooden shelves for my son's room with rustic industrial shelving brackets and wood cut to size that fits perfectly for this angled wall.
This post contains affiliate links for your shopping convenience. Click here to read my full disclosure policy.
Supplies:
Wooden boards cut to size (we used 2 x 12″)
Shelving brackets (should come with screws but double check) the ones I bought are below:

I liked these ones too, similar size and cheaper (set of 4 instead of set of 2):
Level
Pencil
Drill or screwdriver
Wall anchors that fit the screws
Sander with fine sandpaper (180-220 grit)
Wood stain (I used Minwax Weathered Oak)
Directions:
1. Find the studs in the wall first and make a pencil mark about where you want the brackets to go and where the studs are. Divide the space equally between each shelf.
2. Next install one bracket by placing the bracket on the wall in the general area you've marked for it then mark the screw holes with a pencil. Remove the bracket and screw in a screw at the pencil marks then put in a wall anchor. You may need to hammer in the anchor to the wall. Screw the bracket into place.
3. Hold up the bracket on the other side and place one of the boards over both brackets. With a level on top of the board, make sure the board is completely level before marking the second bracket's screw holes with a pencil. Mark the screw holes with a pencil before removing and install the bracket like above.
4. Repeat for the other brackets and shelves.
5. Sand the boards down til smooth and stain if you'd like.
Aaron installed these shelves and did an awesome job. I can't tell you how awesome it is to have some handy help now! I used to do this all on my own.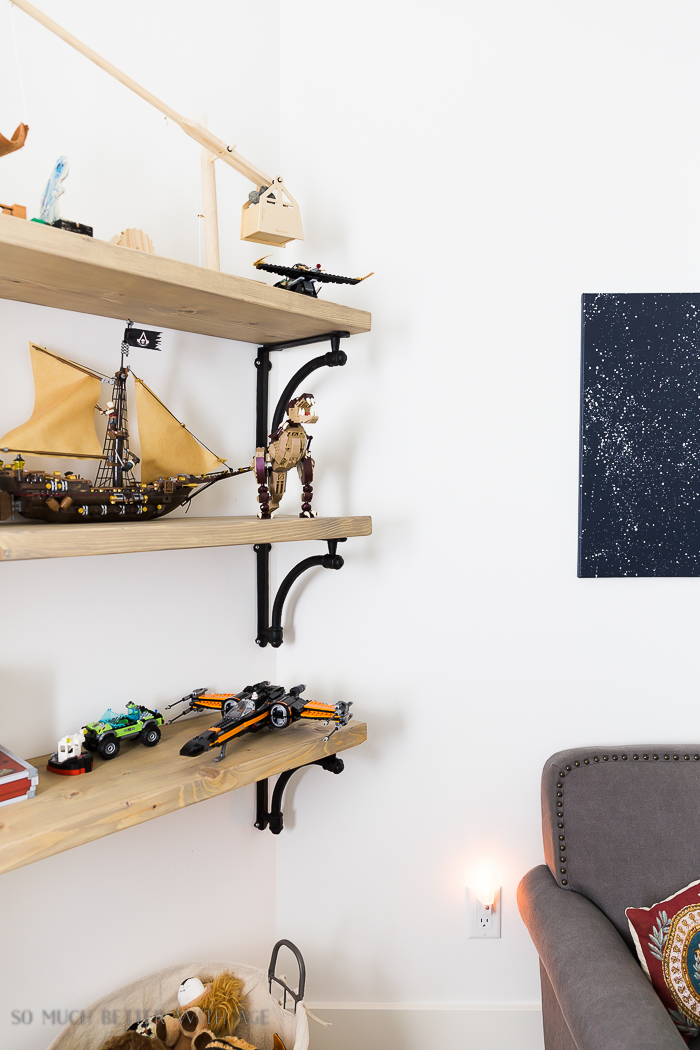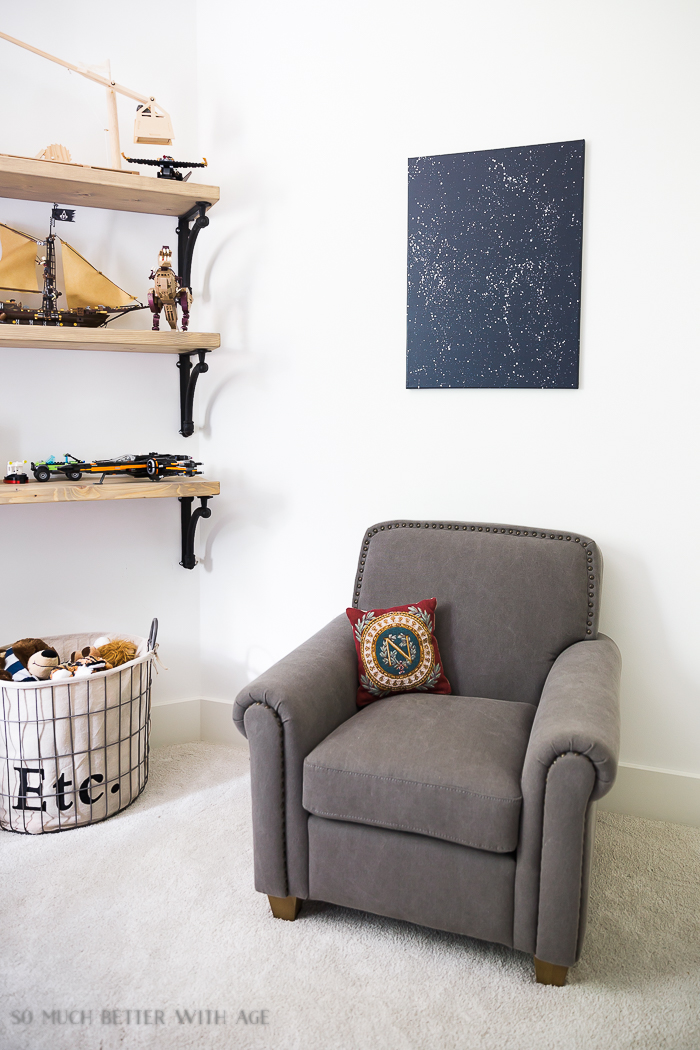 These shelves turned out great and I love the custom feel. My son loves them for displaying all his Lego creations.
I hope you feel inspired to DIY your own wooden shelves.
Make sure to pin it for later!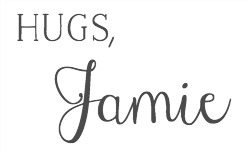 Click in Case You Missed:
Industrial Space Boy's Bedroom