Check out this easy to make door stop tutorial.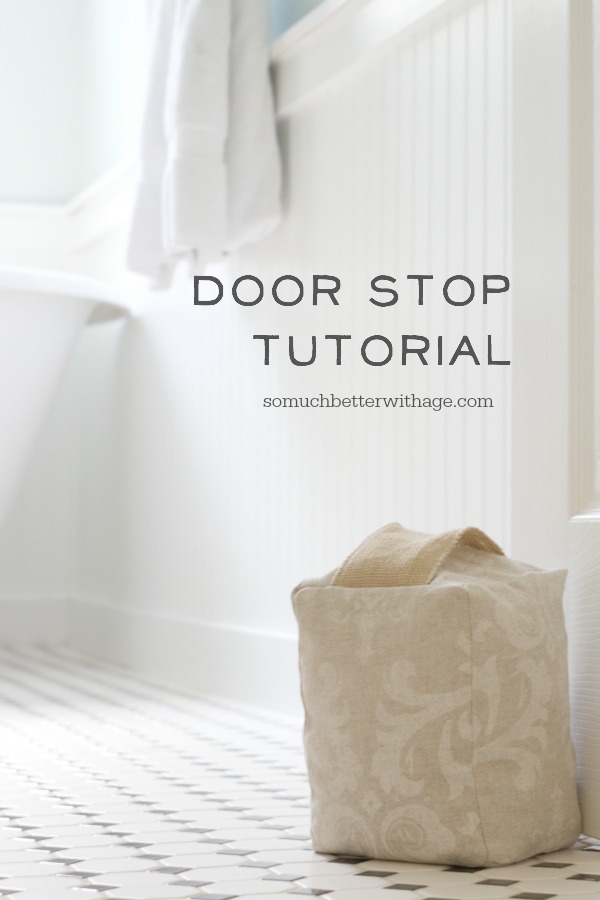 I've had this little sewing project my to do list forever so it seemed like the perfect time to tackle it.
I'll show you how I made this cute fabric door stop!
This project is a great way to use leftover fabric as you don't need much of it. Luckily I had some from my office bulletin board.
Let me show you how easy it is even for someone who doesn't like to sew (like me!)
I love linen or burlap door stops. They are practical and pretty.
I've had this door stop for a couple of years that I purchased at local store. I've also seen some boxier ones on Etsy that I thought would be pretty easy to make.
SUPPLIES:
2 pieces of fabric cut 6 x 6″ (top and bottom)
4 pieces of fabric cut 6 x 8″ (sides)
ribbon or burlap 6 1/2″ long (handle)
scissors
sewing machine
dry beans/lentils
cotton batting for stuffing
TUTORIAL:
1. Sew the four pieces of fabric together (sewing along the long sides) with fabric facing in to form a cube.
2. Keeping the cube inside out, sew one of the square pieces to the bottom with the right side facing in. This can be a bit tricky so go slow.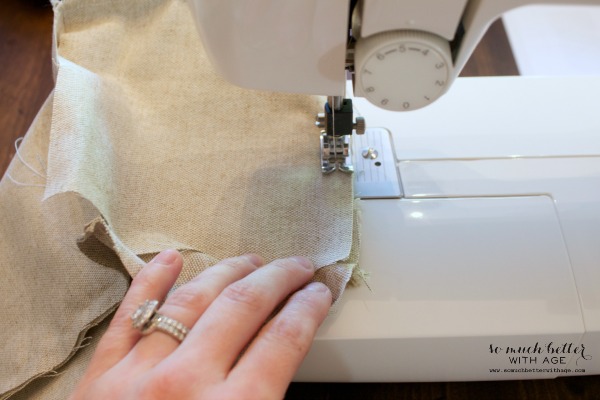 3. Sew your burlap handle onto the top of the final square piece. Then repeat Step 2 sewing three sides but sew the final side only half way. Turn the cube inside right.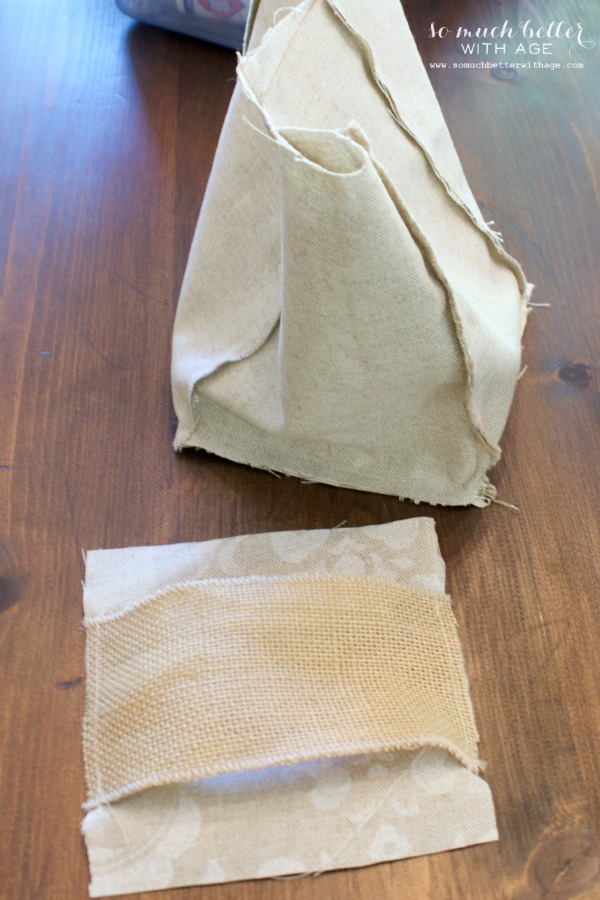 4. Put a little bit of cotton batting inside the cube then pour dry beans or lentils in. I used one bag so it was two-thirds full. Then stuff more cotton batting in until it's a bit firm.
5. Hand stitch the last bit of edge and you are done!
I love how it turned out! Have I inspired you to make your own?