This year I am taking part of the Balsam Hill Christmas tree blogger tour and I was dreaming of a white Christmas tree!
I'm so excited to be a part of Balsam Hill's 2nd Annual 12 Bloggers of Christmas this year!
When I was invited for this tour, the first thing I said to myself was, I hope they have a WHITE tree!
I know a white Christmas tree isn't the first thing you think of when you think of a Christmas tree but I am in LOVE with whites and neutrals.
I've wanted a white tree for years.
So let's begin the tour of the 12 Bloggers of Christmas.
And of course, I've been dreaming of a White Christmas.
Disclosure:  I received this beautiful tree from Balsam Hill. All opinions are 100% my own.
For your convenience, affiliate links are added. Please read my disclosure policy. 
It's been a lot of fun to decorate for the holidays this year.
When I received this beautiful Pikes Peak Christmas tree from Balsam Hill , I got all giddy.
(they don't sell that one anymore but the Denali White is very similar)
I already received my Christmas present!
I was worried that my neutral ornaments wouldn't be noticeable on it, however I was wrong. You could put anything on that tree and it would be gorgeous!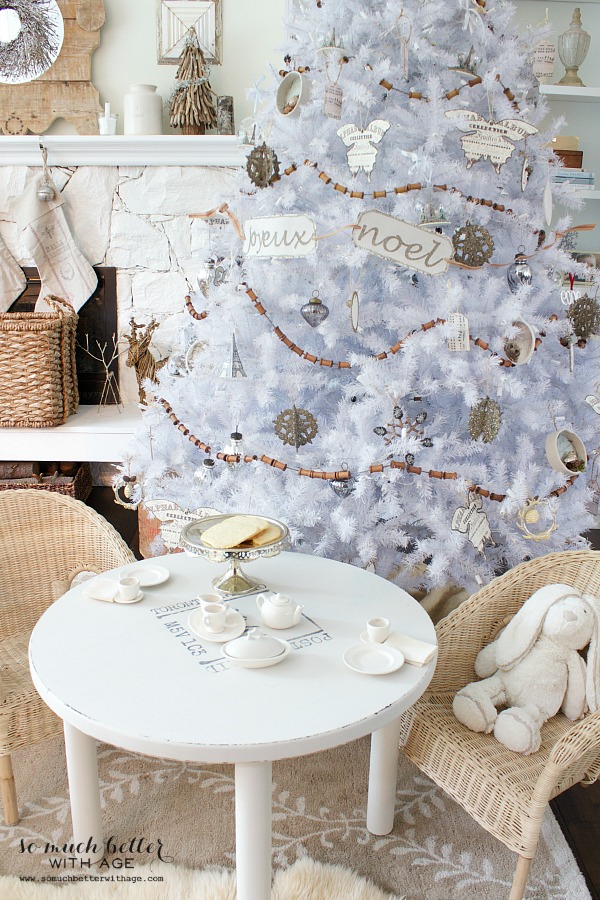 My daughter loved the little tea party I made up for her today.
 Recently I painted this little table and can't wait to show you the before and after photos soon.
I used this stencil and Champlain paint from Fusion Mineral Paint.
This tree is 7.5 feet tall and the clear lights are so bright! I love how it illuminates the room.
My kids love it too.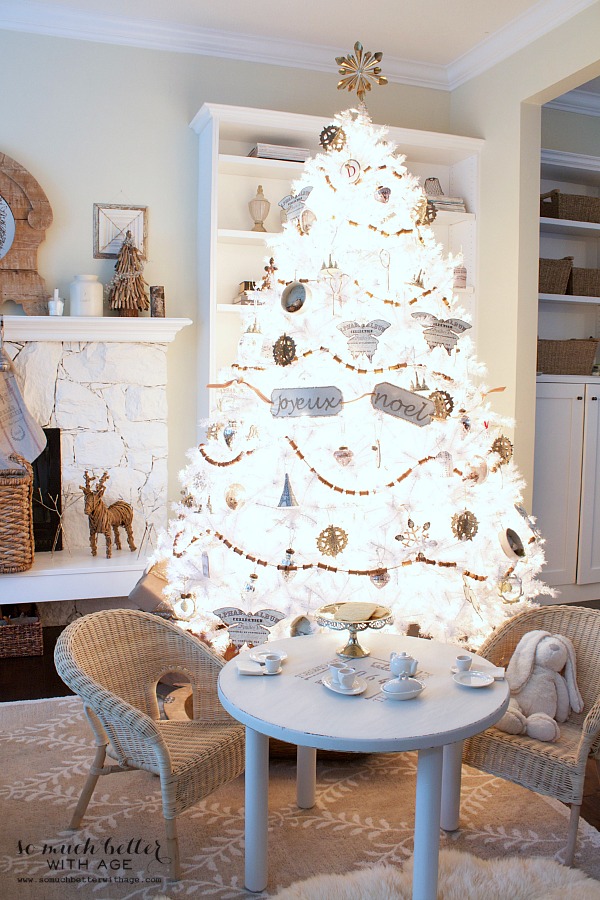 I took so many photos of my home for Jennifer Rizzo's Holiday Housewalk. About 500!
Going through the photos to pick which ones to show has been a challenge to say the least but at least I have a lot to work with 😉
I recently shared the details of the ornaments on my tree along with other French decor details.
Those old school desks were an awesome little find on a recent junking day.
It's so pretty I wish I could keep it up all year round.
I love that I can start decorating early with a faux tree!
Read my interview with Balsam Hill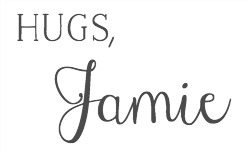 See the full schedule below:
Mon Dec 8th
Tues Dec 9th
Wed Dec 10th
My Sweet Savannah | Liz Marie Blog
Thurs Dec 11th 
The Yellow Cape Cod | So Much Better With Age — that's me!
Fri Dec 12th
Eclectically Vintage | French Country Cottage
Sat Dec 13th
At The Picket Fence | Jennifer Rizzo 
Click in Case You Missed:
French Vintage Holiday Housewalk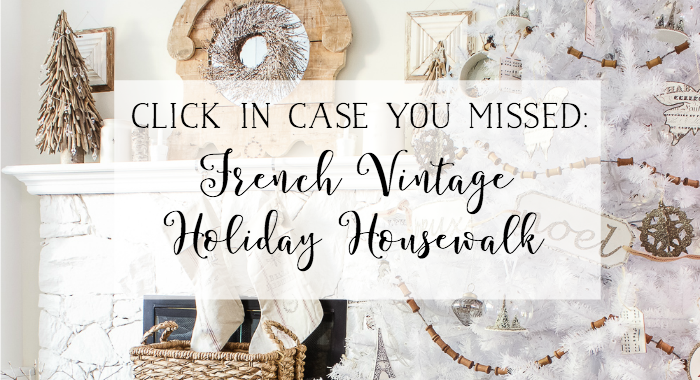 SaveSaveSaveSave