How to easily update your furniture legs and completely transform the look of your furniture.

When shopping for furniture, have you ever found some that you absolutely fall in love with but something about it just isn't right?
For me it's all about the legs. Updating a piece of furniture by updating the legs can completely change the whole look of it.
In my old house, I updated the dining room chairs the same way. Updating 8 chairs x 4 legs each was not fun but it was totally worth it.
Let me show you how to easily update furniture.


This ottoman I have had for years. I came across it one day at Home Sense and I knew I had to have it. I was eyeing similar ottomans at RH at the time and of course they were too pricey.
I wanted a tufted ottoman that was a bit sturdier to hold things on but still soft to put your feet up. It's the perfect size for my small living room.
Here's the ottoman from my previous house.
Here is a close-up of the legs. The stain is so dark you can't see any wood grain. It's time to see it go!
The legs easily screw out so I did that and got out my favourite sander – Black and Decker Mouse. That's all we're going to do is sand these legs!
Using the tip of the sander, I went up and down over and over until all the stain was removed.
One leg took about 20-25 minutes.
I realized after the first leg that the metal roller could be unscrewed so I did that for the other three legs.
What a difference!
Now it looks like I have a brand new ottoman.
I love these natural legs.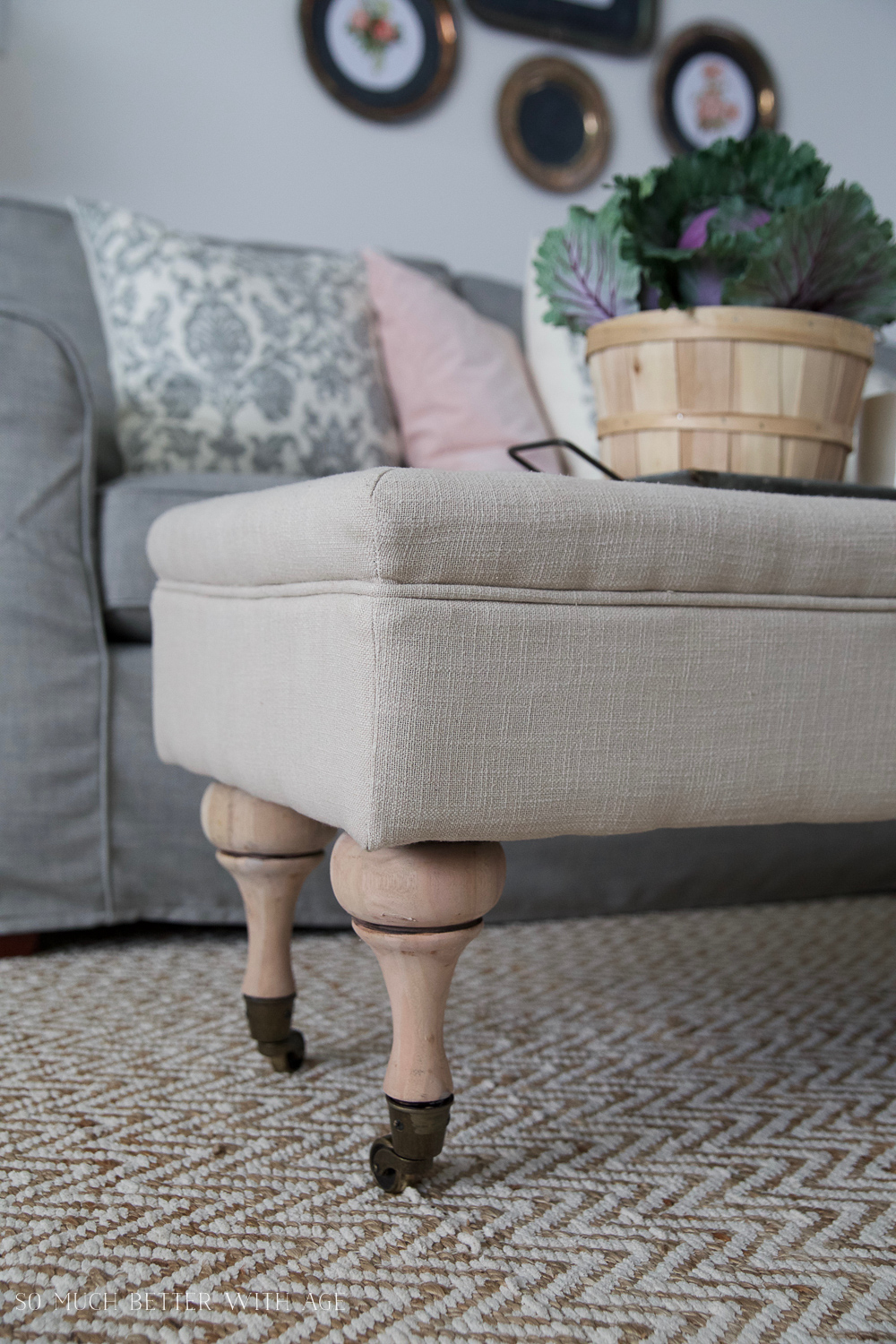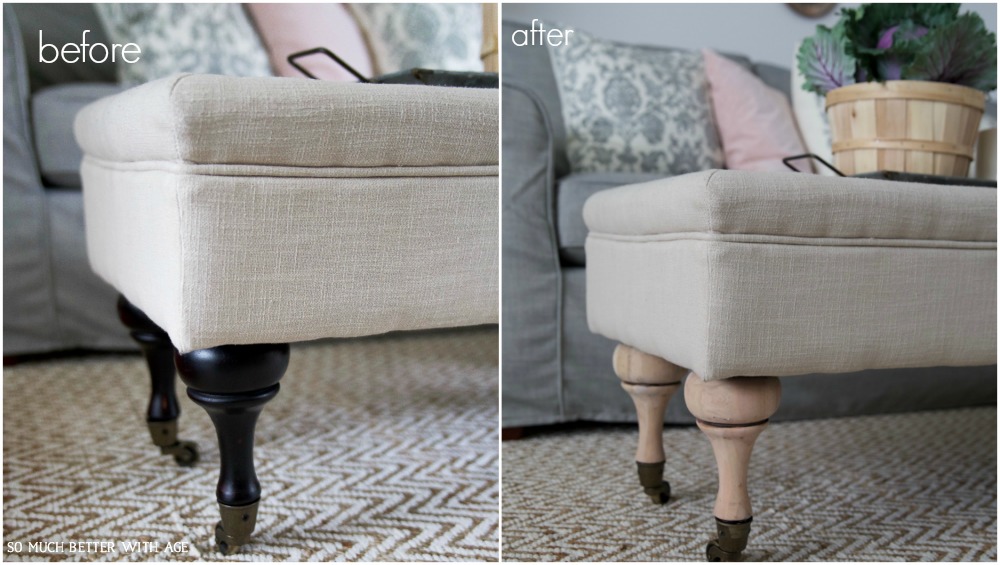 Updating furniture legs is so easy and makes such a big impact.
Next time you go furniture shopping and you don't like the legs, think about sanding the stain and go natural.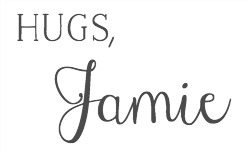 Click in Case You Missed:
Bread Box/Letter Box Makeover – Why I Always Buy Wood from Thrift Stores
Ugly Coffee Table to Kids' Play Table