When you need an easy and delicious strawberry shortcake recipe look no further than my favourite recipe!

Strawberry shortcake has got to be my most favourite summer recipe.
The cake drenched with strawberries and whip cream…I could eat it breakfast, lunch and dinner.
And oh yeah, for dessert too!
Strawberries are always on hand in our house this time of year so it doesn't take much to whip up this shortcake recipe in no time.
And yesterday was Canada Day so these colours were the perfect fit!
My kids have been in pony camp this week. It's truly adorable.
I grew up on a hobby farm so it's wonderful to see my kids on a farm and enjoying every minute of it.
I have such wonderful memories growing up on our hobby farm. We had a garden next to our barn and all I wanted was strawberries.
Picking fresh strawberries and eating them right there is pure bliss.
Print Recipe
Easy & Delicious Strawberry Shortcake Recipe
Ingredients
2

cups

all purpose flour

1/2

granulated sugar

3 1/2

teaspoons

baking powder

1

teaspoon

salt

1/2

cup

shortening

1

cup

milk
Instructions
Preheat oven to 425 deg F.

Sift together dry ingredients.

Cut in shortening with a pastry blender or two knives.

Stir with a fork until the shape of a ball.

Turn onto lightly floured surface and knead about a dozen times.

Roll or pat to about 1 inch.

Cut out circles 2 1/2 inches with cookie cutter or a cup.

Place 1 inch apart on ungreased baking sheet.

Bake at 425 deg F for 14-16 min.

Split, fill and tope with strawberries.

Serve with whipped cream.
Happy summer!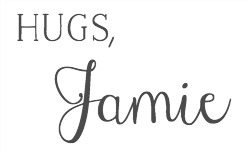 SaveSave