Here is an easy formula for styling a coffee table or any other vignette.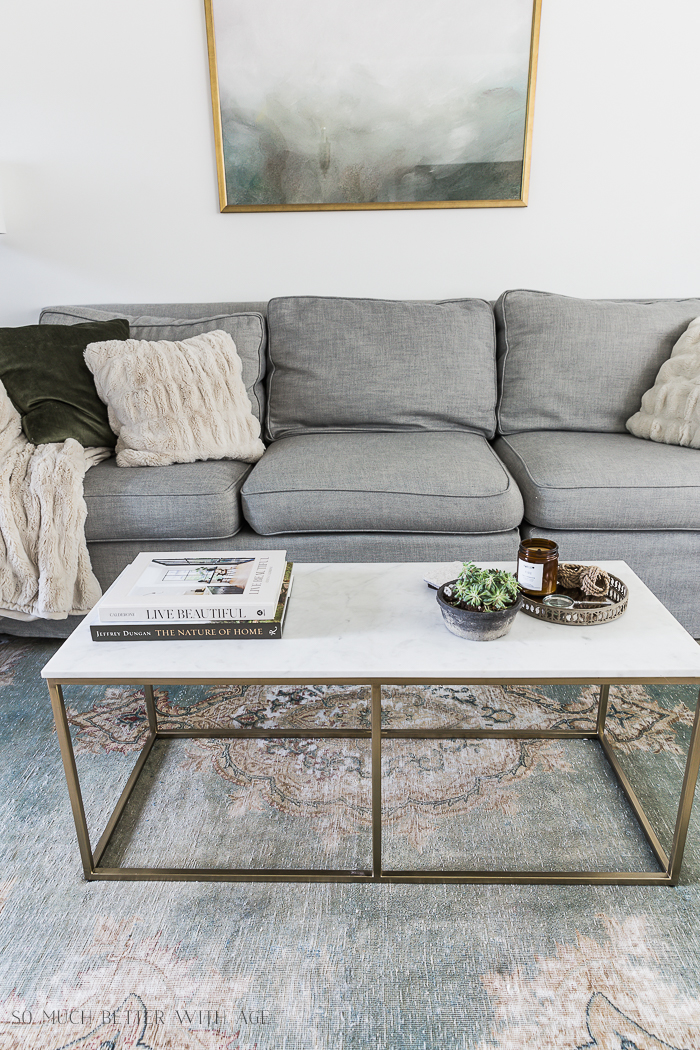 Sometimes what seems like the simplest thing to do can be the hardest. Like when it comes to styling a coffee table. I'm going to show you my easy formula for coffee table styling today.
And it's part of our monthly Simply Home series so make sure to visit my blogging friends at the end of the post for their coffee table styling tips!
Let me show you my easy formula!
This post contains affiliate links for your shopping convenience. Click to read my full disclosure policy.
Here is an easy way to think about styling your coffee table. You want to start with coffee table books. There's a reason they are called coffee table books! These books are large and are easy to thumb through and I love sitting on the couch and looking through design books. They look so great on a coffee table.
Then you want to think about adding a plant or some foliage. I like adding a little succulent plant or some faux foliage to add greenery and texture.
A candle is beautiful and smells good even when it's not lit. I love adding a little pottery so if you don't have this, a candle is the perfect solution. Then adding anything with some texture like an old book, some wooden beads, a feather. It doesn't have to be anything home decor specific. It can be anything found in nature or around your house.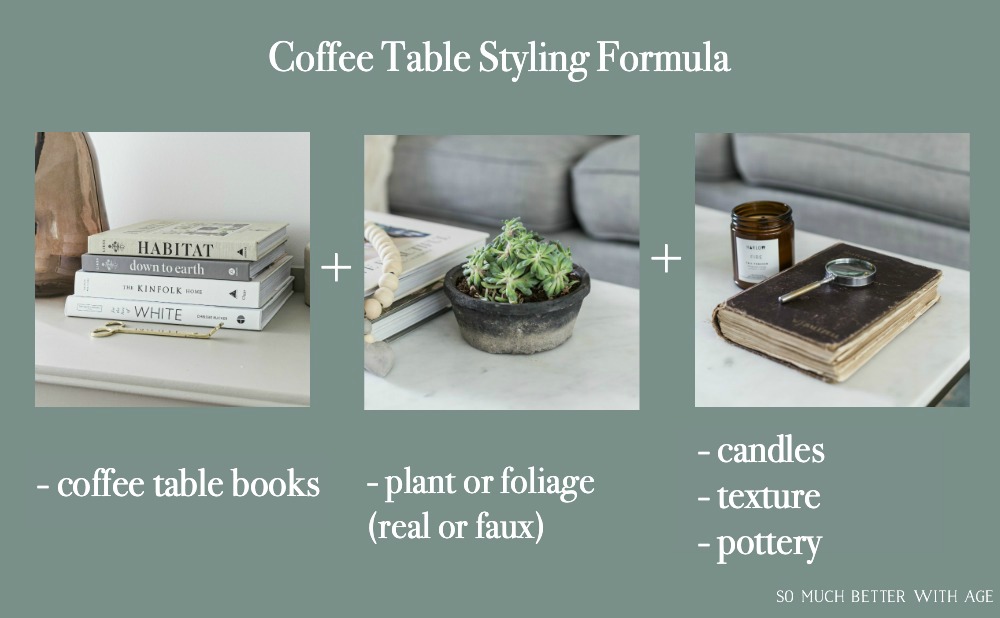 Here are some items I pulled from my home decor selection that I love to use for coffee table styling:
beads
mirrored small tray
antique bell
rope napkin holders
jar of large matches
small pottery
antique skeleton keys
handmade pottery pitcher
pampas grass
vintage books
vintage magnifying glass
old box from Frances
small gardening pots
I have a small side table in our living room that is styled with a leather catchall for the remote controls, a planter that looks like a basket, a succulent and a candle stuck in a amber mason jar.
Console Table Styling Formula
I don't have a console table but I'm using this cabinet by my front door as an example.
When you have a console table (or cabinet) against a wall, it gives you more opportunity to play with heights.
I love to keep everything low on a coffee table so you can see the TV and see each other and also my living room is quite small. But if you have a large room and no TV, feel free to add height to your coffee table.
The formula is pretty much the same as styling a coffee table except you can add some foliage or greenery in a large vase or pottery that adds height. This makes a huge impact.
I don't have a mirror or artwork on the wall above this cabinet but the foliage adds so much to this space.
Of course, adding a mirror or artwork above a console table would be gorgeous but with this small wall, it doesn't need it.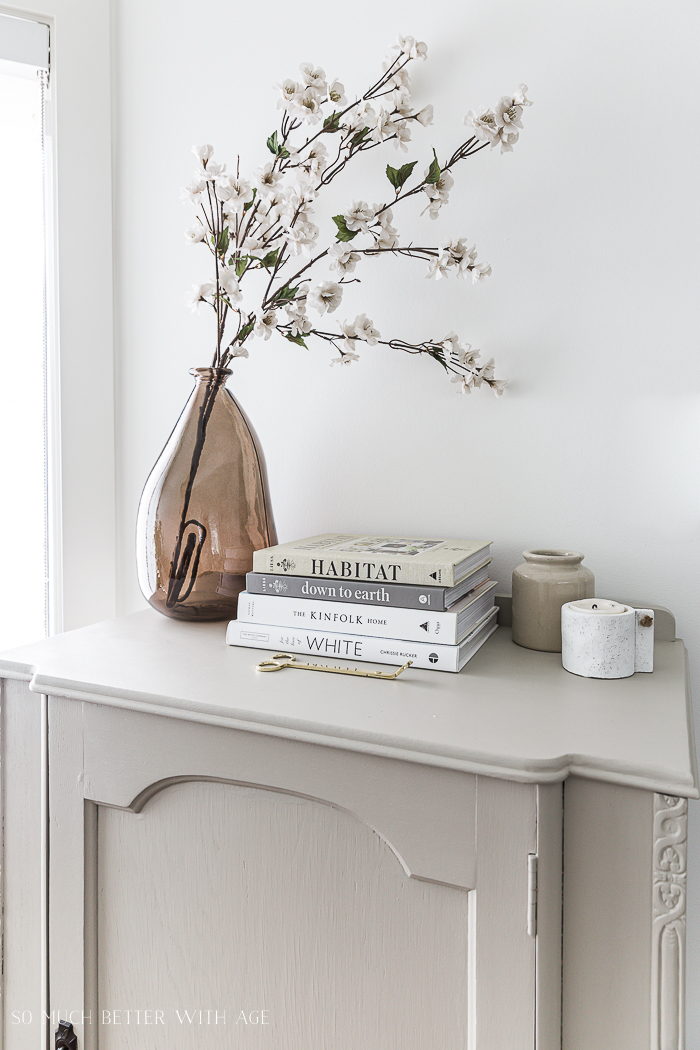 I hope this has helped you learn how to styling coffee tables and console tables. Be sure to visit my friends below to see their coffee table styling tips and tricks.
Shop These Books: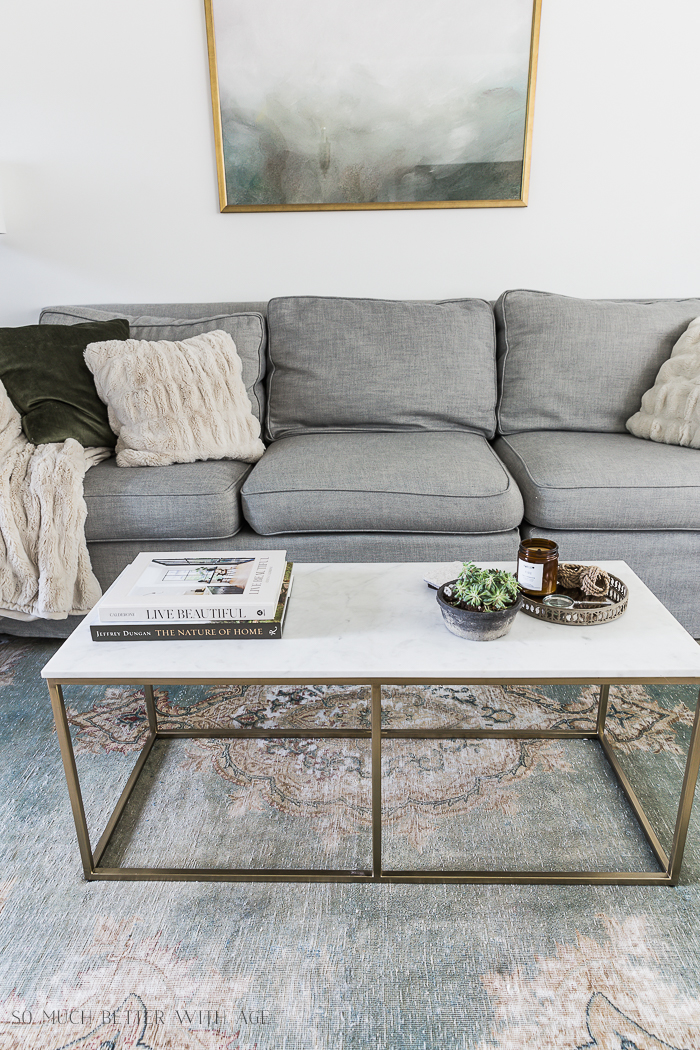 Sources:

Make sure to pin it for later!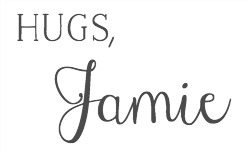 click in case you misseD:
How to Decorate a Long Living Room
Maison de Cinq: How to Style a Coffee Table
Seeking Lavender Lane: Coffee Table Styling 101
Shades of Blue: The Basics of Coffee Table Styling
Thistlewood Farms: How to Decorate a Coffee Table