I'm sharing my favorite French books with you today and this list won't disappoint!
This post contains affiliate links for your shopping convenience. Click to read my full disclosure policy.
I don't think I will ever tire of French/European style. I have the majority of these timeless books so I know you will love them as much as I do. And even if you don't like French cooking, the cooking books I've included are amazing just for their photos alone.
1.La Vie Est Belle: The Elegant Art of Living in the French Style by Henrietta Heald – the most gorgeous French book with every page so dreamy.
2. Perfect French Country: Inspirational Interiors from Rural France by Ros Byam Shaw – tours of 15 gorgeous homes in France.
3. French Country Cottage by Courtney Allison – my friend Courtney's gorgeous book of her gorgeous home in California.
4. Home Sewn French Style by Amelie Morin-Fontaine – this book is the sweetest for sewing your own projects at home.
5. French Style at Home: Inspiration from Charming Destinations by Sebastian Siraudeau – so many breathtaking homes in this one book.
6. Maison: Parisian Chic at Home by Ines de la Fressange and Marin Montagut – beautiful inspiration with a mix of modern and vintage homes.
7. Home Sweet Maison: The French Art of Making a Home by Danielle Postel-Vinay – this is a novel, not coffee table book and is part memoir, part how-to book on how to make your home 'French.
8. French Home by Josephine Ryan – I love Josephine Ryan's books, so beautifully photographed. I must in a French style collection.
9. Vintage French Style: Homes and Gardens Inspired by a Love of France by Carolyn Wesbrook – a gorgeous book with many beautiful homes and gardens featured.
10. French Vintage Decor by me! – I'm so excited to put myself in this list, ha!
11. Essentially French by Josephine Ryan – another gorgeous book from Josephine Ryan.
12. The New Chic French Style: French Style from Today's Leading Interior Designers by Marie Kalt
13. French Style With Vintage Finds: A Passion for French Antiques & Collectibles by Cindy Cooper
14. How the French Live: Modern French Style by Shiham Mazouz
15. Paris in Bloom by Georgianna Lane – Georgianna takes the most beautiful photos! You must check out all her beautiful books.
16. Creative Paris: Urban Interiors, Inspiring Innovators by My Little Paris
17. My Stylish French Girlfriends by Sharon Santoni – tours of the homes of Sharon's fabulous French girlfriends.
18. How to be Parisian Wherever You Are: Love, Style and Bad Habits by Anne Berest
19. My French Country Home: Entertaining Through the Season by Sharon Santoni – another gorgeous book by Sharon Santoni.
20. A Writer's Paris: A Guided Journey for the Creative Soul by Eric Maisel – find all the non-tourist inspiring spots in Paris to get your creative juices flowing.
21. Paris Flea Market Style by Claudia Strasser – get details on all the flea markets in Paris!
22. French Women Don't Get Fat: The Secret of Eating for Pleasure by Mirielle Guiliano
23. French Country Cooking: Meals and Moments from a Village in the Vineyards by Mimi Thorisson – a gorgeous cookbook
24.French House Chic by Jane Webster
25. Women Artists in Paris, 1850-1900 by Laurence Madeline
26. Little Paris Kitchen: 120 Simple But Classic French Recipes by Rachel Khoo
27. In the French Kitchen With Kids: Easy, Everyday Dishes for the Whole Family to Make and Enjoy by Mardi Michels
28. My Little French Kitchen: Over 100 Recipes from the Mountains, Market Squares, and Shores of France by Rachel Khoo
29. Bringing Up Bebe: One American Mother Discovers the Wisdom of French Parenting by Pamela Druckerman – I bought this after my second baby was born. It's a fantastic book!
30. The New Paris by Lindsey Tramuta
31. Cook's Atelier: Recipes, Techniques, and Stories from Our French Cooking School by Marjorie Taylor – their Instagram feed is equally as gorgeous as this cook book.
32. Paris Revealed by Stephen Clarke – this is a funny and educational book on finding the best spots to visit in Paris.
33. French Macarons for Beginners: Foolproof Recipes with 60 Flavors to Mix and Match by Natalie Wong
Shop Books: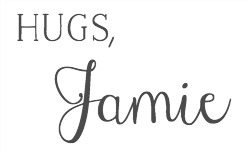 click in case you missed:
Check out my Amazon Storefront for more books!
Favorite Interior Design Books
SaveSaveSaveSave