Today I'm sharing some of my favourite interior design books!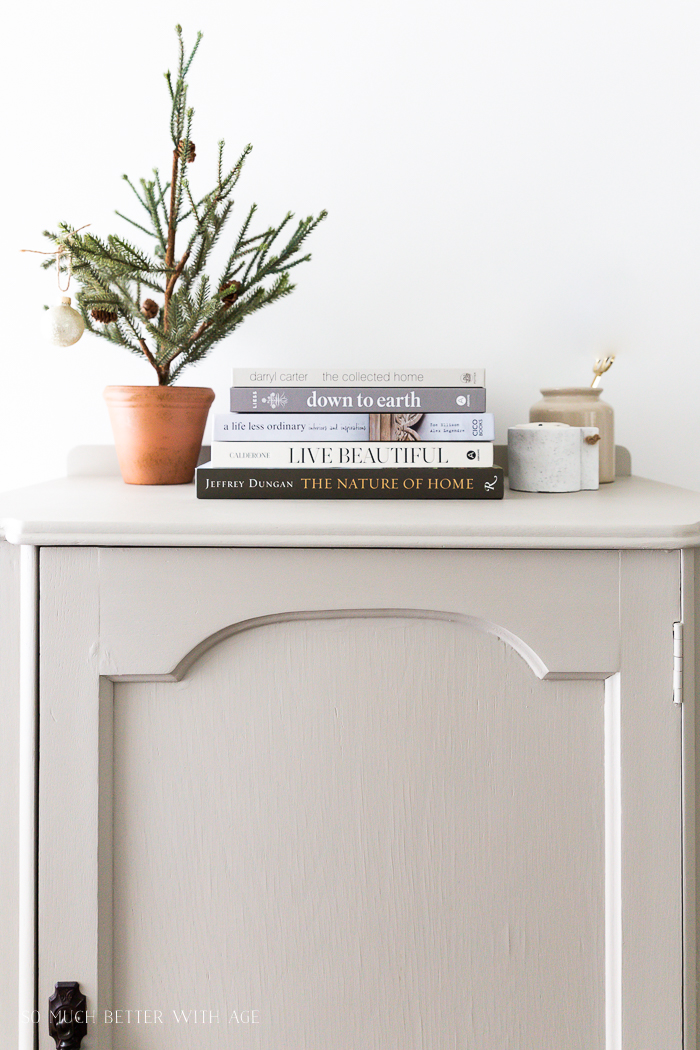 Updated Nov 2020
I LOVE receiving interior design books at Christmas! Once the chaos has ended on Christmas morning, I love to sit on the couch in front of the fireplace with a cup of tea and flip through my new books.
Not only are they fun to browse through and be inspired by, there's a reason why they are often called 'coffee table' books. Because they are the perfect accessory to decorate your home with.
I love to mix vintage and new together and this list of books accomplishes just that.
In no particular order, here are my favorite interior design or decorating books.
This post contains affiliate links for your shopping convenience. Click to read my full disclosure policy.
1.Made for Living: Collected Interiors for All Sorts of Styles by Amber Lewis – I'm so excited for this book, it's on my Christmas list! Amber Lewis can do no wrong and I cannot wait to get my hands on this book!
2. Live Beautiful by Athena Calderone – I got this for Christmas last year and it's breathtaking! Wait til you see Athena's gorgeous New York home.
3. New Southern Style: The Inspiring Interiors of a Creative Movement by Alyssa Rosenheck – this is another book on my Christmas list! Cannot wait as I've heard such great things about it.
4. Pacific Natural: Simple Seasonal Entertaining by Jenni Kayne – although technically not an interior design book, this book reminds me so much of where we live here in Vancouver, BC and I absolutely adore Jenni's style.
5. Travel Home: Design with a Global Spirit by Caitlin Flemming and Julie Goebel – I think we would all love to be transported to different parts of the world right now, this book is the perfect inspiration of travel and design.
6. Abode: Thoughtful Living with Less by Serena Mitnik-Miller and Mason St. Peter – I've been trying to pare down over the last couple of years and I'm always intrigued how people live with less and make their budget stretch in the design world. Beautiful book.
7. Down to Earth: Laid-Back Interiors for Modern Living by Lauren Liess – I love this second book of Lauren's. I've been following her since the beginning and love everything she does! Loved her TV show too, I wish she had more.
8. Old Home Love by Candis and Andy Meredith – I just love old homes so enough said.
9. The Beauty of Home: Redefining Traditional Interiors by Marie Flanigan – another book on my Christmas list! I was so excited for Marie to publish her book this year. It looks absolutely stunning. I love how she has redefined traditional style.
10. Poetry of Place: The New Architecture and Interiors of McAlpine by Bobby McAlpine – I was floored when I first found him on Instagram. His homes are the stuff that dreams are made of!
11. A Life Less Ordinary: Interiors and Inspirations by Zoe Ellison and Alex Legendre – this book is full of vignettes and moments and the paper that it's printed on and the vellum sheets it's just all so beautiful. A must if you love vintage things.
12. For the Love of White: The White and Neutral Home by Chrissie Rucker – If you love The White Company, you'll LOVE this. I love being inspired by this book.
13. Creating Home: Design for Living by Keith Summerour – the gardens and homes in this book are exquisite! I love the use of stone and wood. Just stunning.
14. The Perfect Kitchen by Barbara Sallick – I love kitchens, it's the first thing I look at when I view homes for sale online. It does not disappoint!
15. This is Home: The Art of Simple Living by Natalie Walton – I love sitting down with the book and being inspired by the vignettes and different homes. Love.
16. The Nature of Home: Creating Timeless Houses by Jeff Dungan – this book is always sitting on my coffee table. We all want a timeless home, don't we? Stunning book!
17. AD at 100: A Century of Style by Architectural Digest – the perfect book for any interior design lover on your list and to decorate any coffee table with.
18. The Kinfolk Home: Interiors for Slow Living by Nathan Williams – I love the different homes and interviews in this popular book. I've been gravitating to a more minimal/slow way of living for a few years now and it's very inspiring.
19. The Collected Home by Darryl Carter – one of my most favorite books. If you love lots of texture with beautiful woods, you will absolutely LOVE this book.
20. Patina Farm by Steve and Brooke Giannetti – I've loved them since Brooke first started her Velvet and Linen blog. Their home and farm is breathtaking and looks like it should be somewhere in a small European town.
21. Habitat: The Field Guide to Decorating by Lauren Liess – the first book by Lauren Liess and I love it just as much as her second book.
22. Collected: City + Country by Sarah Richardson – It just wouldn't be right to leave our Canadian designer out of this mix. In the first part of her Collected collection, she shares her favorite city and country places.

So many great books you must check out! Happy holidays!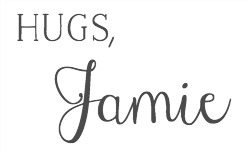 click in case you missed:
SaveSave