Recently my home and a project has been featured in two magazines, Shabby Style and Country Sampler Farmhouse.
A few months ago, my home was featured in the French magazine, Shabby Style and it took quite awhile to receive the magazine in the mail (all the way from France!). I was very excited that a French publication reached out to me wanting my home in their magazine. The magazine is also translated into Italian.
I really hope they had good things to say about me and my home because I can't read it 😉
I'm pretty sure they like my home because they gave me a 20 page spread!
The pages were laid out so pretty like the image of the ribbon on the photo below.
They featured so many details in my home!
Thank you so much, Shabby Style!!
The next magazine I was in recently was Country Sampler's special edition of Farmhouse Style. There were so many blogger friends that were in this publication.
The project they wanted was my DIY linen napkin tutorial. You can read learn how to make the napkins here (the best part is they also double as a placemat!).
It's always fun to share DIY projects and decorating with you but it's also super exciting to share fun things like this.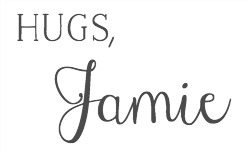 Click in Case You Missed: