Frame Art Without A Matte
I will show you how you can frame your art without using a matte in this easy simple tutorial.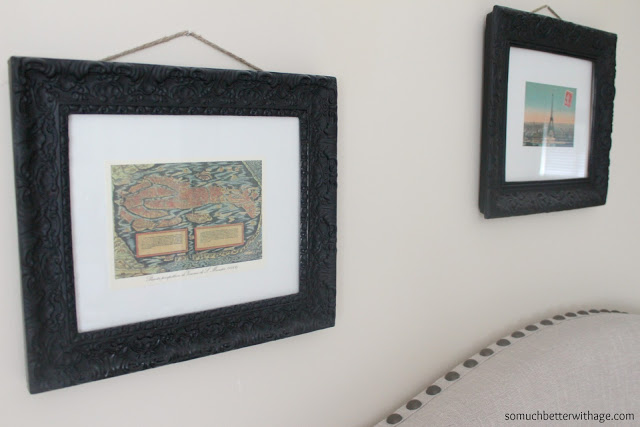 I'm always looking for an easy way to frame artwork especially without using a matte.
I also have many beautiful postcards that I've collected over the years from some of my travels and never know what to do with them.
I love framing them but the mattes are expensive and sometimes hard to find the right size.
This is a very easy alternative to buying mattes.
Let me show you in this tutorial how to frame postcards without using a matte!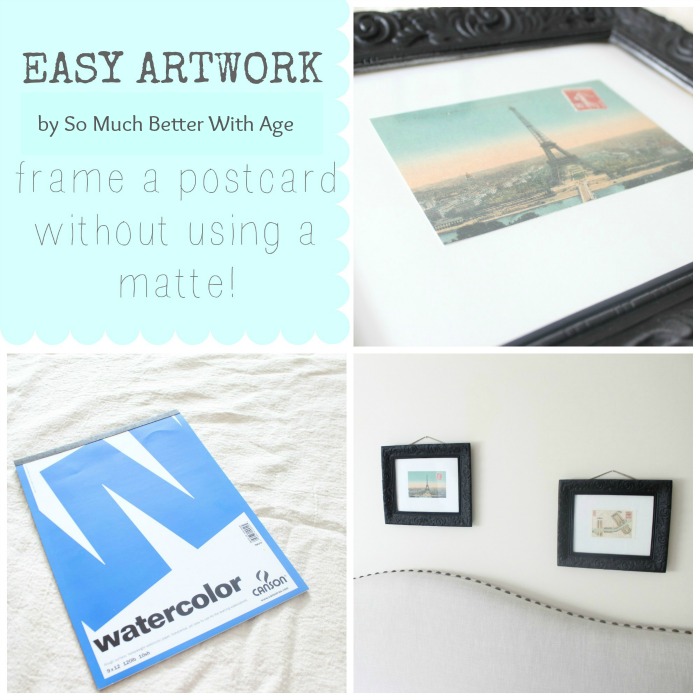 Here is my framed Eiffel Tower postcard. And there is no matte!
Can you believe I just used a piece of watercolor paper?
I had three old white frames. I spray painted them a flat black. Each frame is actually a bit different but the color makes them look the same.
All you need is some of this watercolor paper from your arts and crafts store.
I got this one at Michael's.
Place a postcard on top of a sheet of watercolor paper. Glue or tape into place. Then just pop it in a frame! It's that easy! Anyone can do this DIY project.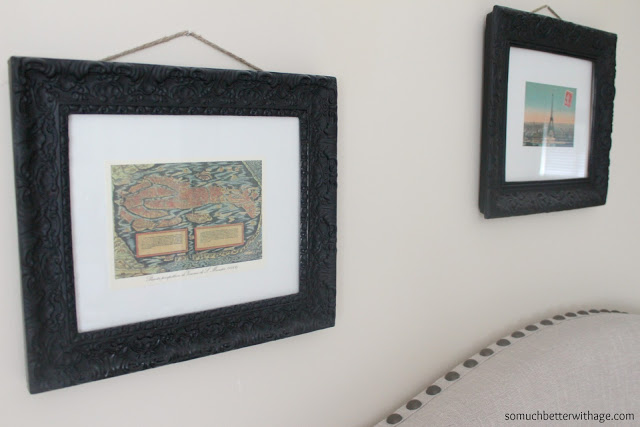 These types of frames are the ones that stand up on their own but you can still hang them on a wall. I tied some jute rope to the back. I left it a bit loose so you can see the rope when hung on the wall. It gives it a bit of a rustic look.
I like how they turn out. Although I might be moving these to another part of my house one day soon.
Yep, the decorating never ends!
I hope you try framing your own artwork without a matte!