French Hope Chest Makeover
How I turned my sentimental hope chest into a French chest with a little DIY makeover!
I've had this hope chest forever. It was my sweet 16 birthday present from my parents.
It has been with me through every move.
It's been used as a TV stand, a bench, a place to set my stereo onto, at the foot of my bed and a storage unit.
But I actually did use it as an actual hope chest when I first received it and I held on to some precious items from my grandmother as well as special memento keepsakes.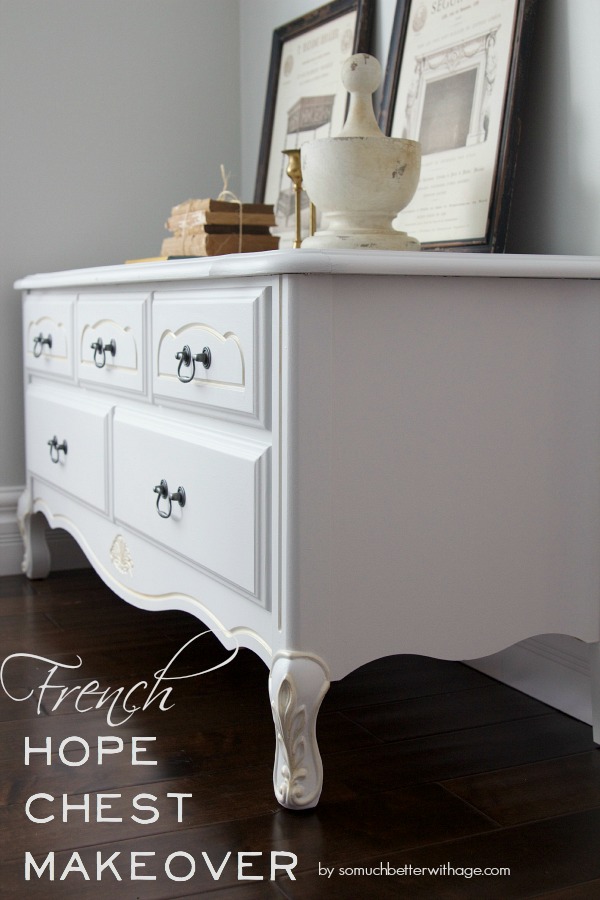 It was time, though, for a well needed hope chest makeover.

Here is the only before photo I could find of my hope chest.
Please excuse the awful shot.
Awww, I miss my cat, Juliette.
You might have noticed this image on my Instagram feed.
I had painted it years ago and added a brown glaze to it but I was never crazy about it.
I tried out various Fusion Mineral Paint samples and I loved the two on the left (Casement and Lampwhite).
I could not decide which one to go with. Casement was too white and Lampwhite was a touch too grey for me so I decided to mix the two paints together.
Now it is a very, very pale grey.
I tried out gilding paste for the first time and love how easy it is to apply.
It comes in a tiny pot. I stirred it around and put a blob on a paper towel.
Then using cotton swabs I added the gilding paste in the grooves of the design and along the feet of the chest.
I used only enough to make it a faded gold look but you could add more and buff it off as you go.
It's very forgiving and easy to work with, plus I love the look.
You can see my lion wardrobe in the distance. I still can't believe how massive that thing is!
I'm so happy I still have this French hope chest going on x number of years 😉
The new makeover is perfect to make it more 'French'.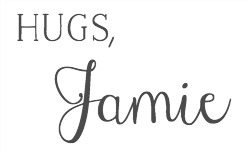 GIVEAWAY
There are three ways to enter!
1. Visit Fusion Mineral Paint HERE and tell me what product you would love to try.
2. For a 2nd entry, follow Fusion Mineral Paint on Instagram HERE, then comment again with your Instagram name that you have done so or already do..
3. For a 3rd entry, follow So Much Better With Age on Instagram HERE, and comment again with your Instagram name that you have done so or already do.
Fusion Mineral Paint is sold at merchants listed HERE
Buy Funky Junk Old Signs HERE
This giveaway is good worldwide. You must be over the age of 18 to win. Void where prohibited. Winner will be deemed by random draw. One 'semi-finalist' will be drawn from each of the blogs participating in this blog hop, and then the final winner of the $150 Fusion Mineral Paint will be drawn by Fusion from those semi-finalists. Winner must enter with valid email and reply within 3 days of winning email sent to you. This giveaway ends Monday, May 18th, at midnight EST. Winner will be announced in this blog post by May 20th.
Congratulations to Lucy Auburn, winner of $150 of Fusion Mineral Paint
Disclosure: Thank you, Mineral Paint, for providing me with the paint for today's project! All opinions are 100% my own.