French Vintage Decor book is officially released today and it's already the #1 Best Seller on Amazon!
This post contains affiliate links for your shopping convenience. Click to read my full disclosure policy.
Can you believe it? I know I can't. It's with all your support that French Vintage Decor has been able to be a #1 Best Seller! I'm at a loss for words really. I have to take it all in today.
I'm sure you're tired of hearing me talk about it but today is the day I've been waiting for!! I'm about to go for a lovely walk to soak it all in.
Blogger Friends Making My Projects!
I have friends that have made their own version of projects from my book so make sure to check out these beautiful posts!
Kristi Making it in the Mountains made Framed Embroidery Art just like my Framed Needlepoint and I absolutely love this! Thank you so much for all your support, Kristi!
Amanda from Sincerely, Marie Designs made the Pressed Lavender in a Gold Leaf Frame. It's just gorgeous, Amanda! Thank you for your sweet words, friend.
Danielle from Finding Silver Pennies made her own Drill Bit Holder and added fresh greenery from around her area. It's so beautiful. I've known Danielle for years now, thank you for your friendship and your continued support!
Jennifer from Celebrating Everyday Life is showcasing so many projects from my book. Thank you for all your sweet words, Jennifer. You should check out which project blew her mind 😉
More Friends Have Been Sharing on Instagram: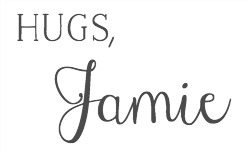 Click the Links for More Projects From My Blogger Friends:
More French Vintage Decor Book Projects from Friends
French Vintage Decor Projects from Bloggers
Two More Days Until French Vintage Decor is Released 
Win a Signed Copy of French Vintage Decor
French Vintage Decor Countdown
SaveSave
SaveSave
SaveSave
SaveSave
SaveSave
SaveSave
SaveSave
SaveSave
SaveSave
SaveSave
SaveSave
SaveSave
SaveSave