French Vintage House Tour – The Poor Sophisticate
Ya!  It's that time again!  Time for another house tour!  You know how much I love my French Vintage decor.
I'm always on the lookout for French OR Vintage house tours and this one encompasses both!
Molly from The Poor Sophisticate is a such a sweet blogging friend.  She has been uprooted to Germany with her hubby and she's making over her house to French Vintage perfection.
Seriously, you'll drool over her blog like I do.
Molly lives in a 130 year old barn!  How cool is that?  This is how she decorated her kitchen.
Look at this gorgeous dining room.
Don't have a fireplace?  Just add one yourself!  You won't believe what room this used to be.
I love the coastal aspects of this living room too.  Totally in keeping with my Industrial Beachy French style.
Molly has the best vignettes.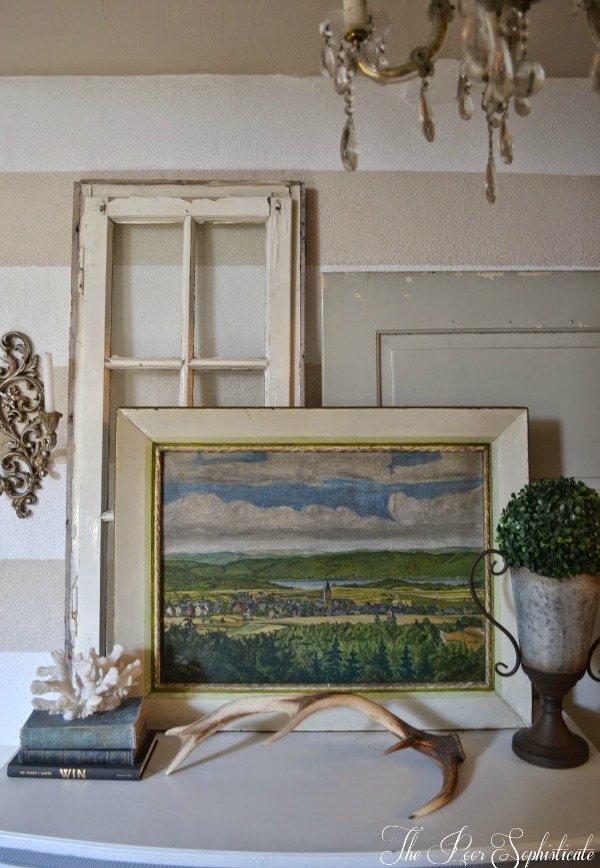 To see more of this gorgeous house tour, pop on over to The Poor Sophisticate.
***
I also wanted to let you know about a very cool sponsor here at So Much Better With Age…
They have so many amazing products in keeping with my Industrial Beachy French style like this gorgeous French Line Deck Chair.
Or this gorgeous Marconi Spotlight
Or this model ship!
My son would die if we had one of these in our house!
Make sure you check them out!
I've recently ordered a couple of things and was so happy with their customer service and speed of delivery.
You won't need to worry about any breakage, they are pros with shipping!