French Yogurt Jar Candles
How you can turn a French yogurt jar into a beautiful candle holder for your table setting.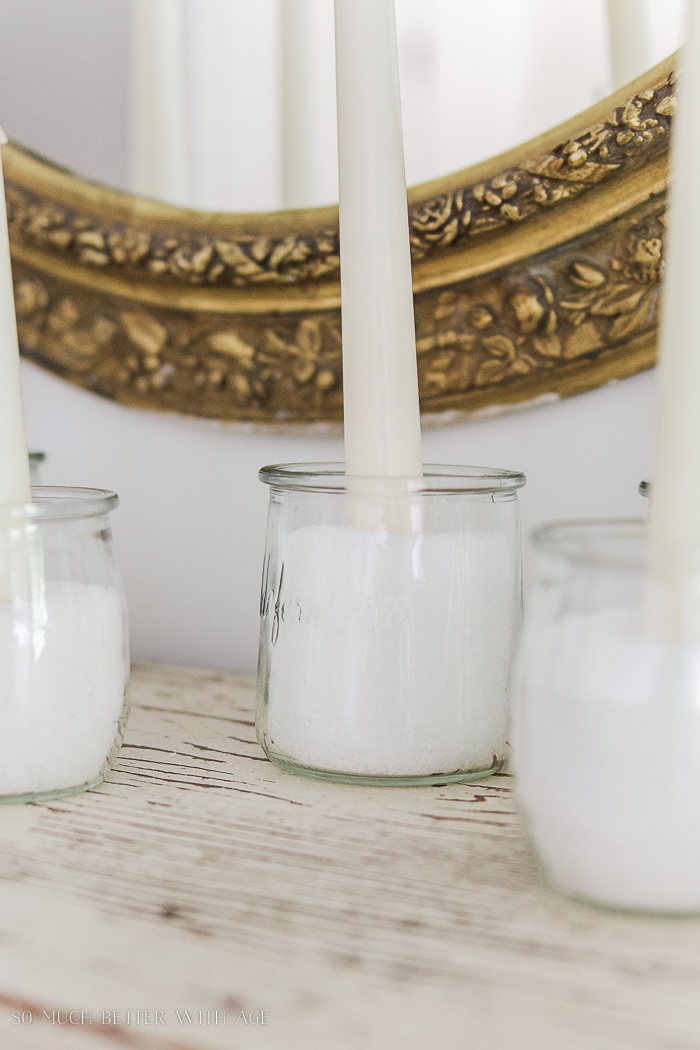 As you know, I was in France this year for Heather Bullard's The Academy. Ah-mazing.
I have taken back home with me one of Heather's table ideas.
It's so simple, diverse and beautiful for any table setting. And yes it involves French yogurt jars as the title suggests.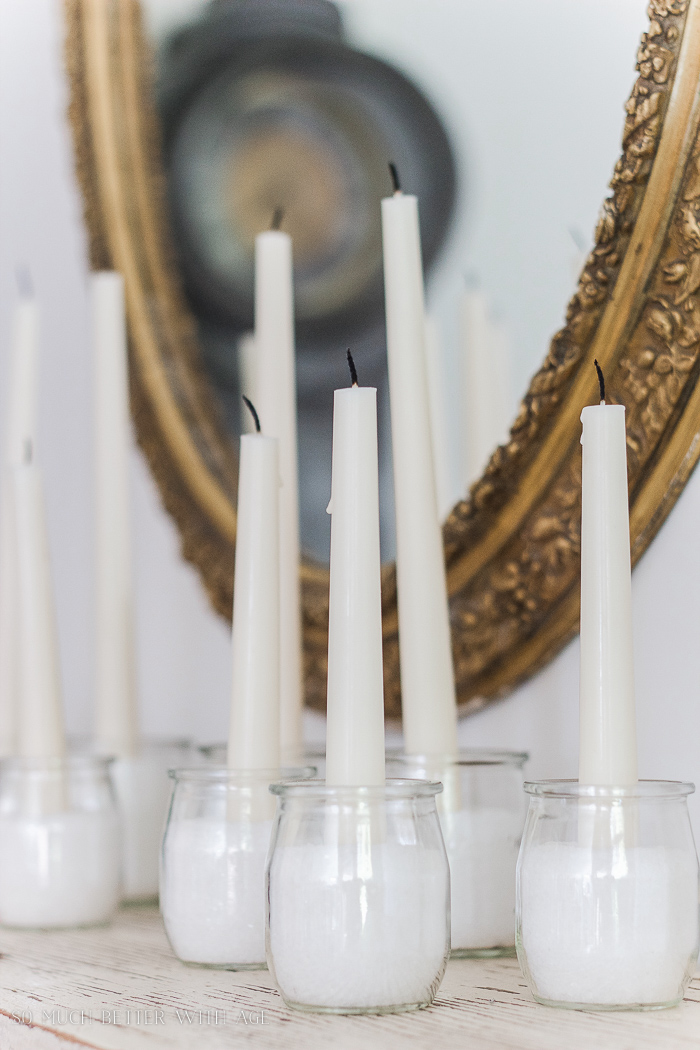 How beautiful are these glass candle holders that were once French yogurt jars?
The last night of The Academy was a magnificent dinner in this old stone barn on the property of the chateau.
You may remember some of the photos where we had to walk here to get to our Academy classes.
You can see all the little votive candles scattered across the table in these beautiful glass jars.
We all asked Heather where she purchased them and she said they are just yogurt jars.
What? The French sells yogurt in pretty glass jars? Of course they do!
The French are obsessed with their yogurt and after you taste it you understand why. It's so delicious!
I thought I must take this idea home with me but I took it one step further. I added epsom salts to the jars and stuck in tall taper candles in staggered heights.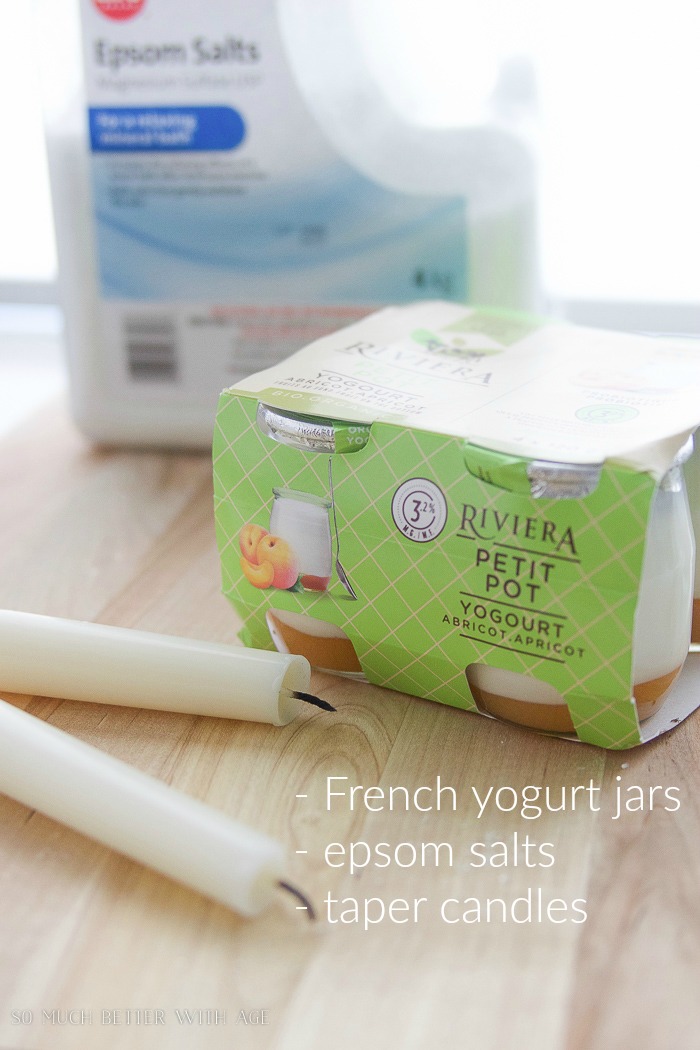 I ate a lot of yogurt those two weeks and I kept all the little jars.
In fact, I bought quite a few and still had some in the mini hotel fridge and on the way to the airport started frantically eating them so I could stash the delicate glass jars in my suitcase.
(Update: I recently found these yogurt jars at my local Whole Foods store – wish I would have known that sooner!)
They look so good on my showstopping fall dining room table this year.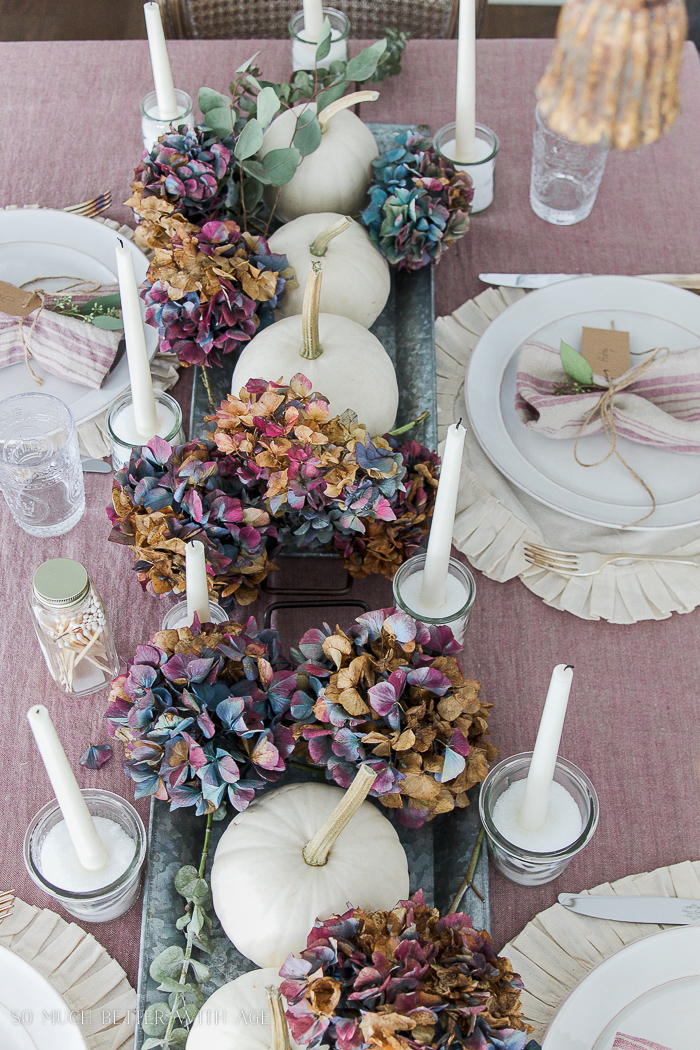 We just celebrated our Canadian Thanksgiving last night and they were the perfect touch.
But I'll always love that rustic table in that old barn in France a little bit more.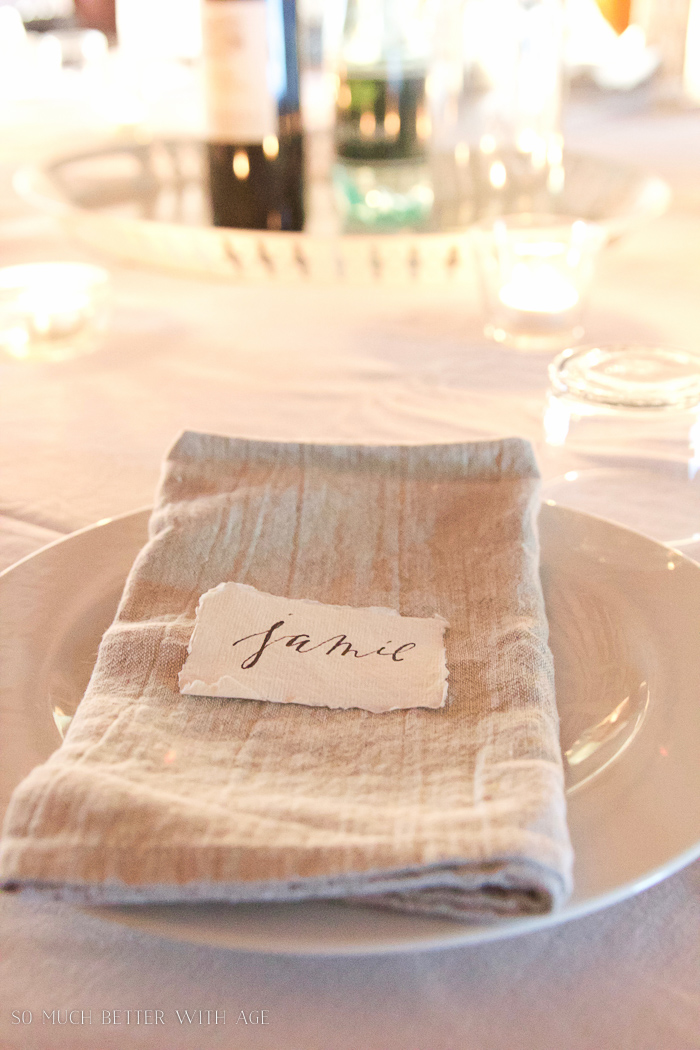 Hope you try this simple decorating tip!

Click in Case You Missed:
Purple and Green Fall Tour (No Orange Allowed)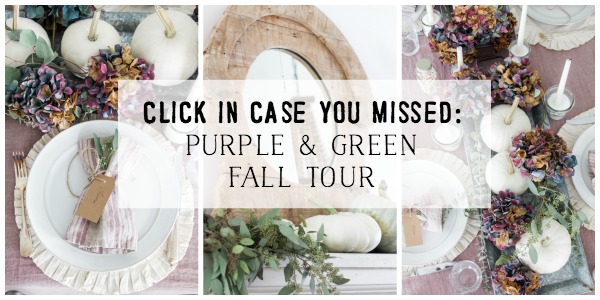 SaveSave
SaveSave