I will show you how to get my living room look with all the neutral basics I love!
I'm on a roll. I've shown you how to get my dining room look, my kitchen look and now my French vintage neutral living room look.
I want to change so many aspects of my home all the time but the basics I always love and I am able to build a style around.
Like my neutral couch, chairs and tufted ottoman. I still loooooove them.
Check out the fabulous sources I found to get my living room look.
I absolutely adore neutrals (if you can't tell). It soothes my soul and makes me relax.
It's very easy to add pops of color to a neutral background if I ever wanted to change decor items, or keep the palette very calming and restrained with warmth.
So neutral big piece items are a must in my books.
I could not find sources for this woodland rustic mirror (I found it on clearance in a local shop) and the whimsical candle sconces are from Home Sense. All of these pieces compliment each other perfectly.
Magazines, books, vintage finds and crocks are great ways to style an open bookshelf.
This Paris throw pillow is from the same fun local shop as well.

Here are sources for tufted ottomans and French chairs.

And the 10 sources I found for my English arm roll couch/sofa.

one | two | three | four | five | six | seven | eight | nine | ten
Classic pieces that will never go out of style for getting my living room look!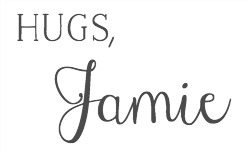 Click in Case You Missed:
French Vintage Living Room – My New House
SaveSave