Finding gifts for the ones you love during the holidays can be tough. Today I'm sharing Hostess Gifts, Gifts for Him and French Vintage gifts.
I shared with you a few gift guides last week and today I had more to share with you. Gift giving is so much fun but can be difficult to find the right one for each person on your list.
I have sections for Hostess Gifts, Gifts for Him and gifts for the French Vintage lover.
I hope this helps make your shopping easier this year.
This post contains affiliate links for your shopping convenience. Click to read my full disclosure policy.
1. Matches | 2. Herbes of Provence | 3. Lothanique hand soap | 4. Sal de Ibiza | 5. Linnea's Lights candle
6. olive oil | 7. mustard | 8. Nina's Tea
1. Antiqued tray – nothing is more French that a glass and gold tray. This is perfect for holding bottles of perfume on.
2. Pottery – I'm sure by now you know I'm obsessed with crocks and this new but made-to-look-old pottery is the perfect shape for holding flowers or sitting on its own. I want it!
3. Tiered wooden stand – the size of this thing is large and I want it on my kitchen island. It can hold that pottery and the candles and matches from this same list. I want this too!
4. Metal and glass frames – These are my absolute favourite type of frames. I've been collecting them for years and don't think they'll ever go out of style. It doesn't matter the size of photo and you don't need to bother with a matte. They are perfect as is.
5. Floral apron – who doesn't like a cute apron and I especially like this one. The pink flowers and eucalyptus on them is perfect for me. But I have too many aprons already. If someone you know doesn't have one, this is the perfect one.
6. Glass and marble dome – I'm also obsessed with cloches and this dome is perfect to use for a decor cloche or holding desserts or cheese at a party. It looks pretty just sitting on the counter. So many uses!
7. Copper measuring cups – I bought myself some copper measuring cups last year but I love the handles on these ones. Even if you don't have any other copper in your kitchen, these go with everything. And copper is very French.
8. Gold dessert plates – I have some of these dessert plates and they are so pretty! I have creamy-white plates and these are just extra fun to bring out for guests. I also use them as cheese plates for entertaining. They look so pretty against a white countertop.
9. Linnea's Lights candle – This candle was in the hostess guide above but it needs to be repeated, their scents are so heavenly and they come in the most beautiful packaging and with a little box of pretty matches. My favourite is Belgian Linen.
10. Champagne Luxe Velvet throw – Just the name makes me want to cuddle up to it. We love blankets at our house but most of the blankets we use are cozy but not pretty. This one does double book in my books!
11. Tocca Cleopatra soap – This is my favourite scent and I. Must. Have. This. Soap!
12. Tocca Cleopatra rollberball perfume – This is my signature scent and I've been using it for years. I keep this rollerball in my makeup bag and sometimes throw it in my purse. I don't use perfume every day but I find with the rollerball you can, it gives a lighter scent than the spray perfume.
13. Matches – These matches are in the hostess guide too but they are my favourite matches. Keep them out on display beside a candle or on the fireplace mantel and you'll never need to search for candles or a lighter again. There's a spot right on the bottle to strike the match.
14. Hanging frame – I love frames and art and both are so French. I love how simple and ornate this frame is at the same time. Add a photo or sprig of eucalyptus like the photo.
My guy, Aaron, picked these gifts out for you. Most of them he already owns and loves. I don't think I've ever seen so much black on my site at one time!
1. Cole Haan jacket | 2. Acqua di Gio | 3. Gloves | 4. Herschel bag | 5. decanter set
6. Ray Ban aviators| 7. Kindle | 8. Xbox One | 9. Citizen watch | 10. art
I hope you find these lists useful! Happy Black Friday shopping!
And be sure to click more holiday gift guides below.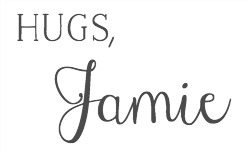 Click in Case You Missed:
SaveSaveSaveSaveSaveSave
SaveSave
SaveSave
SaveSave
SaveSave
SaveSave
SaveSave
SaveSave
SaveSave