Glass Etched Vase Using My Silhouette
I will show you how to make this pretty glass etched vase!
Don't you love these pink peonies? I got these for my birthday and decided they needed to be put in a spruced-up vase.
But I didn't have a spruced-up vase so thought I should DIY one.
I finally tried the glass etching kit that I got with my Silhouette Cameo.
It's so easy to make a glass etched vase! Who knew?!
Here is the glass etching starter kit I got from Silhouette to get me started on my project. You can buy it online or at craft store like Michael's.
It comes with everything you need…all you need to supply is the glass. A vase is the perfect beginner's choice I thought.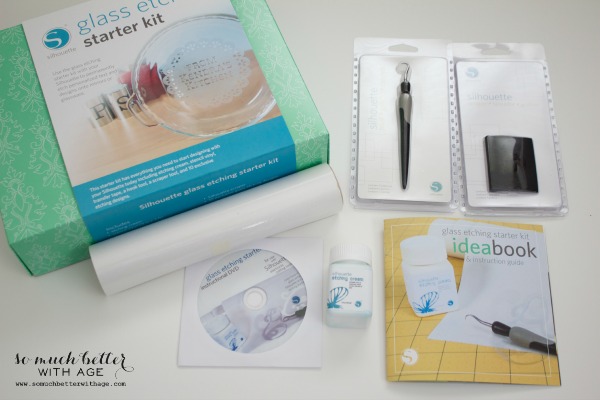 Supplies:
Tutorial:
Check out my newbie Silhouette tutorial HERE
In your Silhouette software, type, print and cut the words you want on the clear vinyl.

Pull away the design you want etched with your hook tool.

Carefully stick the stencil you just made on your vase. The adhesive backing allows you to stick it easily to glass.
(I know it's difficult to see right now…but wait!)
4. Add the etching cream for no more than 60 seconds and remove it (you can add the excess back to the jar if you'd like). Wipe off excess with a paper towel and wash the glass.
5. When you peel away the vinyl stencil, you're left with a beautiful glass etched vase!
I etched the word "fleurs".
I'm in heaven with the way the beautiful etching turned out.

If I knew it was this easy, I would have attempted it much sooner!!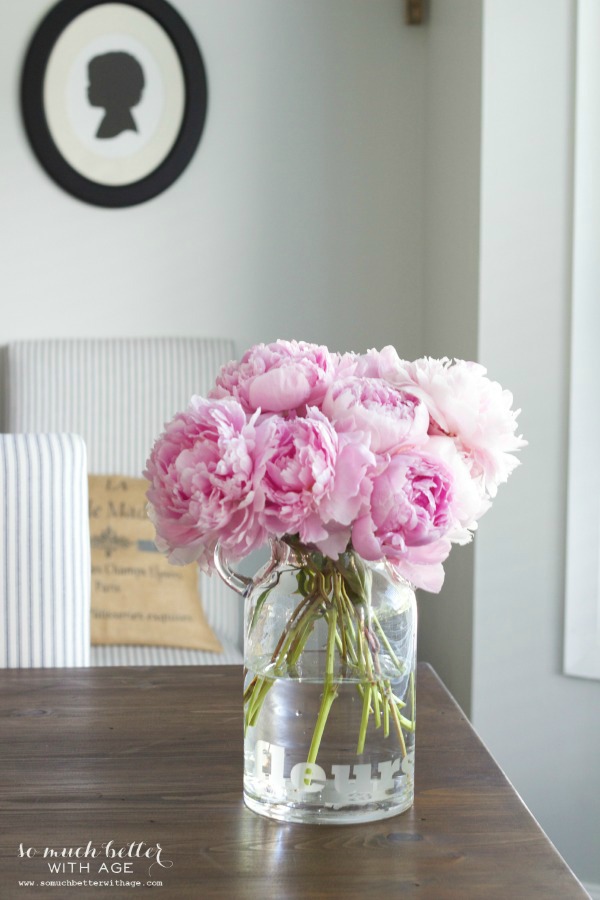 Why not try it for yourself?
*Affiliate links added. Please read my disclosure policy page.