Are you a blogger and want to grow your blog?
Or have you ever thought of starting a blog and don't know where to begin?
Every day I get questions about it.
It's something I started 5 years ago and haven't looked back. I don't regret it for one second but it's not for the faint of heart.
Here is my story.

What motivated me to start a blog?
It's funny to think it was one thing actually. I used to read blogs all the time so of course blogs inspired me to start my own but essentially it was this one thing:
It was this House Beautiful The Home Book.
It may seem like an odd thing, a book. But I lacked confidence and I thought I needed to be a certified interior designer to start a blog and what I realized from reading that book was that I knew quite a bit already and it gave me the confidence I needed to start a blog.
There were a lot of design tips and tricks that I learned from that book. I got the affirmation that I had a certain 'knack' for design that I maybe I always knew deep down.
It also made me realize this has been my passion since I was a young girl. I loved to arrange and rearrange my room hundreds of times. My mom was always thrilled when I wanted to reorganized her kitchen cupboards and drawers. I would get inspired by going to friends' houses and see how they lived. I would come home and rearrange all of my mom's home decor items in her living room and be frustrated with the type of items to rearrange. I used to sneak the Ikea catalog into my science class and imagine what I'd buy for the home I'd have when I left home.
There are always signs in life that show what you should be doing with yours. The key is to just pay attention to them. I didn't pay attention to those signs for years. I knew it was a passion of mine. I would always save up for furniture and home decor items way before clothing and shoes. I would obsess about art, vignettes, lamps, duvet covers, pillows and paint colours. Crafting, baking, organizing and decorating I've done since before high school. I started refinishing furniture during high school with my first table (sanding the entire thing by hand!).
I had been reading blogs for a long time and I started to slowly put into motion that perhaps I had something to add too to the world of blogs.
At this point I was already a stay-at-home mom and knew I didn't ever want to go back to being a medical office assistant. It was my time to be creative and take the leap to start a blog.
The other super important detail that needs to be mentioned was when I went to The Farm Chicks show in Spokane, WA. I went with a girlfriend of mine at the time who didn't know anything about blogs but knew me quite well. The moment we walked in she looked at me and said, "I think you have finally found your tribe in life". She was right!
Everything seemed to fall into place at that moment for me. I never had the same 'taste' or style that other people around me had or my friends. I just did what I wanted and bought things I loved. Now here were a whole bunch of people that loved vintage stuff as much as I did and I felt understood. When I got to meet Heather Bullard briefly at her booth, it was just a dream come true for me. Last May when I got to attend Heather's The Academy in France, it was like my life came full circle.
Blogging Education
The most important thing that helps progress with blogging (like anything) is education. There is no blog university but the closest thing to it are conferences. For my niche, it was the Haven Conference.
My first Haven was a game changer for me. I had read about the first year of Haven (in 2012) and realized this was what I needed to grow my blog. I bought a ticket the next year.
You can read about my experiences here:
2013, 2013 part 2, 2014, 2015, 2016
Education is a must with a blog. I'm constantly learning new things. Sometimes it can be overwhelming to keep up with it all. Social media is constantly changing. Competition is fierce. You have to always be growing or you'll be left behind.
Here are some e-courses that I highly recommend
Right now I'm learning and loving:
Master Class: Lazy Girl's Guide to Lightroom
These ones helped me hone my photography skills:
The Ultimate Photography eBook
What I wish I had before I started my blog:
Everything you need to getting a website and growing your blog.
To further your blog, grow your brand and find your voice, you can read Jenna's e-book, Standing Out.
I hope my story and these resources help you decide whether blogging is the passion you are looking for or if you'd like to further your blog.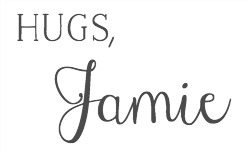 More Resources:
[catablog_gallery id="18529″ template= "gallery"]